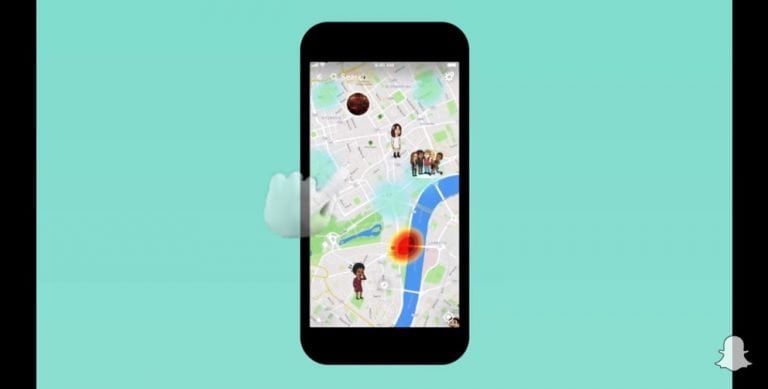 It looks like Facebook is at it again. We're hearing that the social network is testing another Snapchat-like feature. This time, a well-known Twitter tipster says the company is testing a maps feature similar to Snap Map. The Facebook Map View feature will reportedly enable users to share their real-time location with friends and see where they are located in real time.
Facebook Map View feature leaked
Jane Manchun Wong tweeted that Facebook is testing a mapping feature which could be added to the Nearby Friends feature.
Facebook is testing Map view in Nearby Friends pic.twitter.com/stFzFzOjxu

Why The Term 'Value Investing' Is Redundant

What does value investing really mean? Q1 2021 hedge fund letters, conferences and more Some investors might argue value investing means buying stocks trading at a discount to net asset value or book value. This is the sort of value investing Benjamin Graham pioneered in the early 1920s and 1930s. Other investors might argue value Read More

— Jane Manchun Wong (@wongmjane) October 2, 2018
When users enable Nearby Friends in the mobile Facebook app, they can see which friends are currently located close to them. According to Wong, the Facebook Map View feature would basically take the location information from Nearby Friends and place it on a map.
On one hand, it would make it easier for users to stalk their Facebook friends, but on the other, it sounds like it will rely on location information users are already allowing their friends to see. Based on Wong's tweet, it's unclear whether the location information that will be shown in the Facebook Map View feature will be more precise than what is shown in Nearby Friends.
We should point out that the Facebook Map View feature is different from the Live Map which is already available in the social network's apps. The Live Map pinpoints the locations of users who are doing live video streams in real time.
It's also important to note that not every feature which enters testing actually makes it into the company apps. Thus, the Facebook Map View feature may never actually see the light of day. Additionally, the feature hasn't been officially confirmed by the social network, although Wong has a solid track record when it comes to leaking information.
Similarities and differences with Snap Map
This certainly isn't the first Snapchat feature Facebook has copied, and it probably won't be the last. The company has made quick work of stealing popular features from Snap and sometimes making them even more successful than Snap's own version of them.
After Wong tweeted an image of the Facebook Map View feature, some users made the immediate connection with Snap Map. While the Facebook feature that's in testing does bear a strong resemblance to Snap Map, there are some differences.
For example, one key difference Wong herself pointed out was the use of avatars. If you compare the image posted by her and an image of Snap Map from the company's own introductory video, you'll see how the avatars on the Facebook Map View feature currently in testing differ from those on Snap Map.
Wong also remarked on the "pixelation method" seen on the Facebook Map View. She thinks it's a good idea "because only the ones who already know who they are will recognize it, while strangers don't." As you can see from her tweet above, the images pinpointing users' locations do look rather pixelated, making it difficult to know exactly whose location is being placed on the map. Only users who know their friends' pictures very well will be able to discern who is located where.
Another key difference I noticed is that Snap Map also combines location information from users' friends with the locations of Snaps that have been submitted by Snapchat users. Based on Wong's tweet, it looks like the Facebook Map View feature will be separate from the Live Map, although this detail is unclear.
Assuming her information is correct, we have no idea how long Facebook Map View will remain in testing or if it will ever result in a real addition to the company's app. For now, we'll just have to wait and see what the company does with it, if anything.