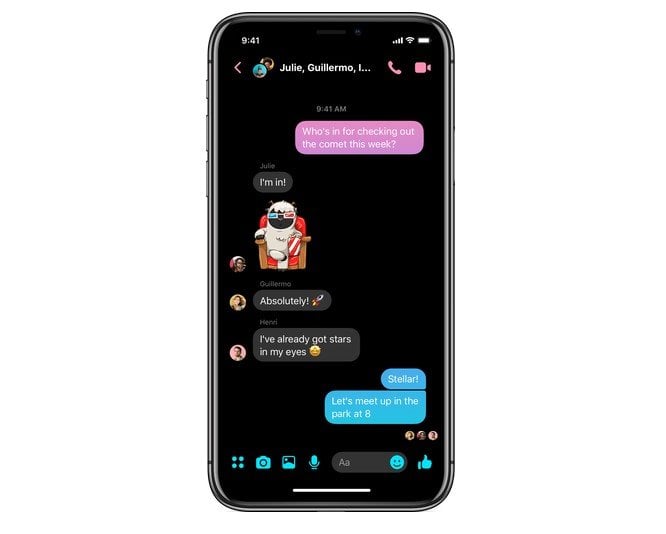 If you prefer to use dark mode on the apps you use, then you'll be delighted to see that Facebook finally added dark mode on Messenger. The dark background will finally relieve your eyes, especially if you prefer texting at night.
This news was discreetly tucked into Facebook's announcement about the Messenger app getting a redesign "over the coming weeks." In that announcement, Facebook also said it will add dark mode on Messenger in the coming weeks.
The redesign of the Messenger app is being referred to as "Messenger 4." At first glance, it looks as if Facebook finally decided to make some important changes to Messenger's chaotic and confusing layout. Like the core Facebook app, Messenger has been pretty overloaded in recent years. Thus, it was about time for Facebook to redesign it and make it more user-friendly.
Greenlight Capital Full Q2 2021 Letter: Einhorn Thinks Inflation Is Here To Stay
David Einhorn's Greenlight Capital returned -2.9% in the second quarter of 2021 compared to 8.5% for the S&P 500. According to a copy of the fund's letter, which ValueWalk has reviewed, longs contributed 5.2% in the quarter while short positions detracted 4.6%. Q2 2021 hedge fund letters, conferences and more Macro positions detracted 3.3% from Read More
The app's nine tabs will be cut down to only three, placing sub-apps many never bothered to use, like games, into a "Discover" tab. Even though the redesign looks lovely, the Messenger chat app will look mostly the same and function like other chat apps, which limits the excitement from the update.
Facebook said, "We aren't changing anything about what you've always loved about Messenger."
However, for those who like dark themes on apps and interfaces, this update seems more than refreshing because they can check their messages in the dark without being blinded by the bright white screen.
More personalized conversations
Facebook also decided to step up its game on Messenger by personalizing it even more. It will add a chat customization called "color gradients."
"We know people love to use Messenger to express themselves with custom nicknames, emojis and chat colors," Facebook said in a press release.
The color gradients feature will customize chat bubbles in conversations with notable color changes from red to blue. Users can scroll up and down in a conversation while the gradient colors change to reflect the mood or topic of the conversation in the messages.
Do you prefer the default mode or dark mode on Messenger? Let us know in the comments.