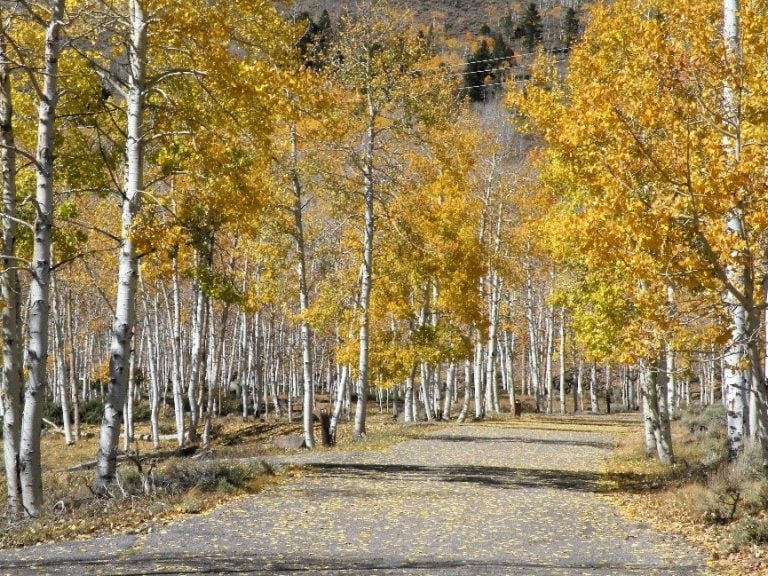 If you thought the blue whale or elephant is the largest organism on Earth, you're wrong. Earth's biggest organism is a tree, or rather a system consisting of over 40,000 clonal trees connected to each other via a root system. The forest is called Pando, and it weighs 13 million pounds and is believed to have been growing since the end of the last ice age.
Earth's biggest organism was flourishing for thousands of years, but now it seems to be endangered by human actions. A study published in PLOS One on Wednesday suggests Pando is no longer growing and that it has been failing to reproduce since 30 to 40 years ago.
"People are at the center of that failure," co-author Paul Rogers, who serves as director of the Western Aspen Alliance at Utah State University and authored a similar study last year on a smaller version of Pando, told Earther.
ADW Capital's 2020 letter: Long CDON, the future Amazon of the Nordics
ADW Capital Partners was up 119.2% for 2020, compared to a 13.77% gain for the S&P 500, an 11.17% increase for the Russell 2000, and an 8.62% return for the Russell 2000 Value Index. The fund reports an annualized return of 24.63% since its inception in 2005. Q4 2020 hedge fund letters, conferences and more Read More
According to him, local deer and cattle populations spread as a result of human actions. Their grazing caused fewer new saplings to grow, resulting in old, dying trees. At the time of the analysis, the researchers couldn't find any sample-size trees that didn't have their tops eaten.
Long ago, predators like bears, wolves and mountain lions were keeping the mule deer population in check. However, hunting caused the deer population to spread out, endangering Earth's biggest organism. Additionally, ranchers didn't stop their cattle from grazing on the trees. Rogers blames humans rather than animals, saying that state and federal officials could stop it.
"Humans decide on how many animals are there and how they move around," Rogers told Earther. "Because there are people there recreating and having homes in the area and roads in the area, you're not allowed to hunt. Because of human presence, deer are more safe, which causes a localized overabundance of the animals."
A survey on the tree system took place in June 2016 and 2017. Scientists measured the sizes, ages and health of the trees stretching across the grove. They also looked at the amount of scat in the area.
The researchers also surveyed two areas of the forest in which the trees are surrounded by a fence, and they discovered that fences are not effective at keeping wildlife at bay. The tree system requires fewer grazers in order to restore its growing process. Rogers explained that Pando is not like other trees.
"They don't live as long [as other trees], and they regrow," he told Earther. "They send a hormonal signal whenever one of them dies to spread from the roots, not from seed. That's its survival mechanism. When trees are dying and you don't see any regrowth, that's a red flag."
The study tells an important story about Earth's biggest organism, and more work needs to be done. Scientists also need to determine whether climate change further damages Pando. More research needs to be done using cameras or GPS collars so that animals interacting with Pando can be tracked.