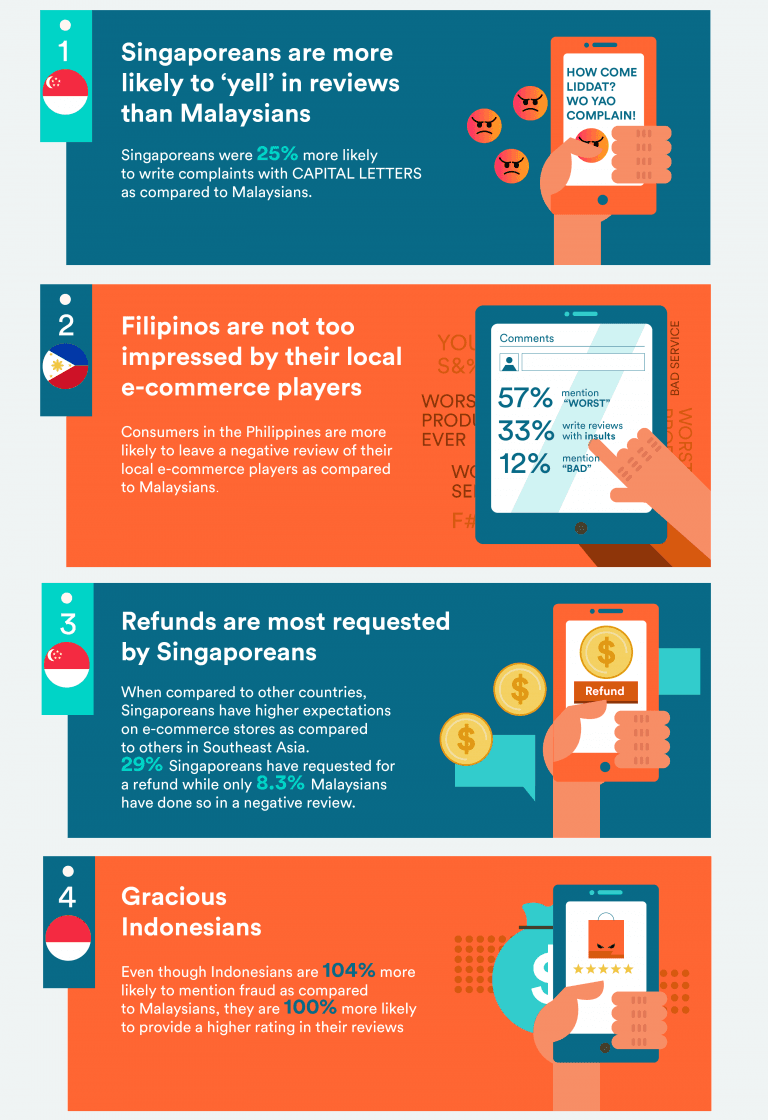 Most businesses are aware that consumer feedback is highly vital in order to increase its brand credibility. The e-commerce sector is not spared from this as well but in fact is at the forefront in today's internet savvy era.  Consumers can easily vent out their dissatisfactions today through social media channels and other outlets where bad news can reach a large number of audiences in a matter of seconds. Hence, it is important for e-commerce businesses to discern the current issues and listen to consumers' needs.
Also noting that e-commerce is considerably still a new industry in the market, many consumers have yet to entrust their Ringgits to a store in the cloud to meet their needs. Bain & Company conducted a research and highlighted that consumers in Southeast Asia (SEA) don't fully trust e-commerce platforms and that these complaints are typical in the early stages at less developed e-commerce sectors.
As such, we partnered with Trusted Company, a third-party platform for consumer reviews and conducted a study to analyse 30,000 reviews and complaints by Singaporeans, Malaysians, Thais, and Filipinos. We found some really interesting insights on the way consumers made complaints as well as the differences between consumers in Malaysia and across different countries.
Bonhoeffer Fund July 2022 Performance Update
Bonhoeffer Fund's performance update for the month ended July 31, 2022. Q2 2022 hedge fund letters, conferences and more The Bonhoeffer Fund returned 3.5% net of fees in July, for a year-to-date return of -15.8%.   Bonhoeffer Fund, LP, is a value-oriented private investment partnership for . . . SORRY! This content is exclusively for Read More