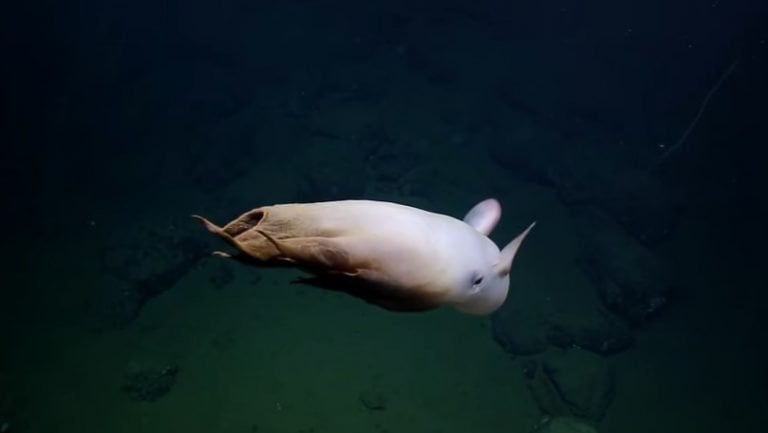 Do you ever think about what it would be like if a cartoon character found in popular cartoons we watched as children came to life? A group of scientists discovered a translucent Dumbo-like octopus during a deep dive off the coast of California last week.
Check the video out here:
Canyon Distressed Opportunity Fund likes the backdrop for credit
The Canyon Distressed Opportunity Fund III held its final closing on Jan. 1 with total commitments of $1.46 billion, calling half of its capital commitments so far. Canyon has about $26 billion in assets under management now. Q4 2020 hedge fund letters, conferences and more Positive backdrop for credit funds In their fourth-quarter letter to Read More
Scientists from the E/V Nautilus, a 210-foot sea exploration vessel used for research, were studying an extinct volcano called the Davidson Seamount to see where coral and sponges exist in the area. That's when they made this interesting discovery, lead scientist Chad King told Fox News. The discovery was somewhat an accident, as King spotted the tiny creature in the corner of his eye while his team used their remotely-operated underwater vehicle Hercules to explore last Tuesday.
"Even though I'm a scientist, we're all kids out here," he told Fox News, adding that the Dumbo-like octopus "elated [everyone] in the control area."
The scientists watched the octopus glide and move its fins in the water, as if it were showing off its skills. Then the sea creature greeted them, providing a closer peek at its body.
"Oh, it's giving us a show," one person was overheard saying in the footage of the creature.
The Dumbo-like octopus measures about 23 inches and was found about 19,870 feet below sea level, according to the Ocean Exploration Trust, the nonprofit organization which owns the Nautilus.
According to the Aquarium of the Pacific, the name "Dumbo octopus" refers to about 17 different species, which were given the nickname because their fins resemble the ears of the Disney character Dumbo. The vast majority of the Dumbo octopus species measure between 7.8 and 12 inches long, according to the aquarium. However, the largest Dumbo octopus ever measured was more than six feet long. King explained that while Dumbo octopuses aren't rare, it's rather unusual to see them.
"The fact that we encountered one is what is special," he told Fox News, adding that the footage could be useful for octopus experts.
He also explained why the video was cut short.
"We had to move because of the length of the cable and where the ship was."
The rarely-seen octopus wasn't the only discovery they made.
"We ran into this incredible brooding, or collection, of a different species of octopus, all moms brooding their eggs," he shared.
Nautilus' current expedition is scheduled to run through Oct. 31, so they may share more footage of the Dumbo-like octopus.