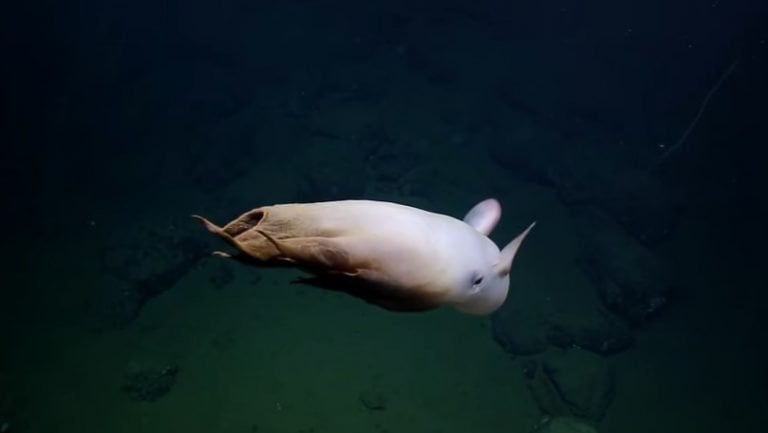 Do you ever think about what it would be like if a cartoon character found in popular cartoons we watched as children came to life? A group of scientists discovered a translucent Dumbo-like octopus during a deep dive off the coast of California last week.
Check the video out here:
Bonhoeffer Fund July 2022 Performance Update
Bonhoeffer Fund's performance update for the month ended July 31, 2022. Q2 2022 hedge fund letters, conferences and more The Bonhoeffer Fund returned 3.5% net of fees in July, for a year-to-date return of -15.8%.   Bonhoeffer Fund, LP, is a value-oriented private investment partnership for . . . SORRY! This content is exclusively for Read More
Scientists from the E/V Nautilus, a 210-foot sea exploration vessel used for research, were studying an extinct volcano called the Davidson Seamount to see where coral and sponges exist in the area. That's when they made this interesting discovery, lead scientist Chad King told Fox News. The discovery was somewhat an accident, as King spotted the tiny creature in the corner of his eye while his team used their remotely-operated underwater vehicle Hercules to explore last Tuesday.
"Even though I'm a scientist, we're all kids out here," he told Fox News, adding that the Dumbo-like octopus "elated [everyone] in the control area."
The scientists watched the octopus glide and move its fins in the water, as if it were showing off its skills. Then the sea creature greeted