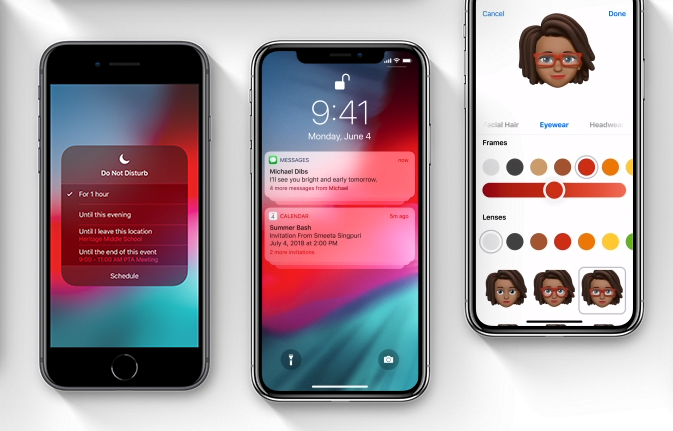 Almost every technology company collects data about their users. Facebook and Google are user data-hungry monsters. Apple has been advocating user privacy for a long time, but that doesn't mean it knows nothing about you. Are you curious what the iPhone maker knows about you (or your Apple ID)? Earlier this year, the tech giant made its privacy tools available in the European Union to comply with GDPR. Now the company has made the same tools available to users in the US and a few other countries, allowing them to download a copy of their Apple data.
How much does Apple know about you?
On Wednesday, Apple updated its Privacy website, which is something it does every year following the release of new iOS version. The revamped Privacy website highlights the steps Apple has taken to protect your privacy and data through software and hardware improvements. Apple executives have said on many occasions that privacy is a fundamental human right.
Apple talks about new features in iOS 12 and macOS Mojave such as the encrypted FaceTime group calls to tell you that it cares about your privacy. It uses anonymized data to determine the most popular features, emojis, and QuickType suggestions. The Screen Time data is accessible only to you. Neither Apple nor third-party apps can access it. Talking about Apple Music Friends, Apple says it only has access to "contacts you choose to add to Apple Music Friends specifically, not your entire contact list."
Corsair Capital Profits From Goldman Sachs' SPACs [Exclusive]
Corsair Capital, the event-driven long-short equity hedge fund, gained 6.6% net during the second quarter, bringing its year-to-date performance to 17.5%. Q2 2021 hedge fund letters, conferences and more According to a copy of the hedge fund's second-quarter letter to investors, a copy of which of ValueWalk has been able to review, the largest contributor Read More
Apple has also made improvements to Intelligent Tracking Prevention, meaning third-party sites can't "create cookies or store data" on their own without your "explicit consent." Unlike Facebook and Google, Apple doesn't rely on user data to make money. So, it can afford to be more transparent than others when it comes to user privacy. Last month, Tim Cook told media that Apple doesn't believe that a company needs to collect user data to improve their offerings.
The tool to download Apple data has become available in eight more countries including the United States, Canada, Iceland, Liechtenstein, Norway, New Zealand, Australia, and Switzerland. Much of your data is stored on your device rather than Apple servers, so the company might not have a lot of data on you.
The company may hold information about your Apple Music activity, AppleCare support tickets, and the App Store purchase history, among other things. Of course, Apple could also have access to whatever you have stored in iCloud such as notes, photos, videos, emails, contacts, calendars, and documents.
How to download your Apple data
Before you download your Apple data, you should know that encrypted data is not included in the report. Apple can't provide encrypted data because that is "not personally identifiable or linked to your Apple ID, and is stored in an end-to-end encrypted format that Apple cannot decrypt." Also, some of your data may have been held on the company's servers for only a short time, and is no longer on Apple servers.
Here's how you can download your Apple data in a few easy steps.
Go to Apple's Data and Privacy page and log in using your Apple ID
Once you are in, you'll see a bunch of options to request your data, correct your data, deactivate your account or delete it altogether. Under Get a copy of your data, click on Get Started to request your Apple data.
Select the data you'd want to download and the maximum file size. If you want to download all the data, simply click Select All.
Now click on Complete Request. That's it
Apple takes up to seven days to put all your data in a zip file and notify you at your Apple ID email that your data is ready for viewing. ZDNet contributor Zach Whittaker living in Europe requested his Apple data as soon as the GDPR went into effect in May. He was surprised to see that the company had only 5MB data on him. In contrast, a New York Times reporter found that Google had 8GB of data about him. It means the search engine giant was tracking almost all his online activities.