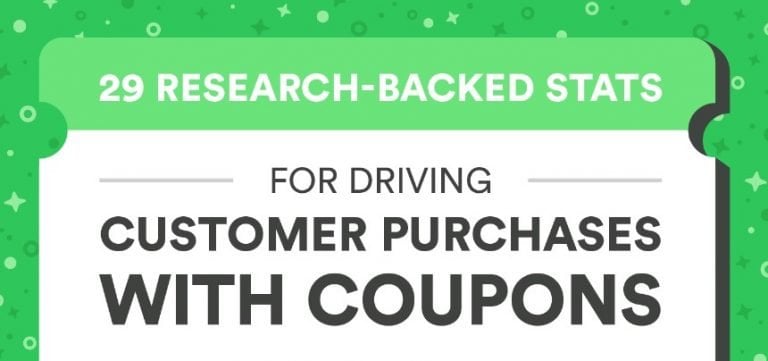 Your customers are out there searching for deals like never before. In fact, according to recent research, digital coupon use is expanding with a jolt from the digital sphere.

According to research from Valassis, more than 50 percent of consumers spend over two hours a week looking for deals. And that time commitment is getting larger. According to the Valassis study, both millennials and mothers spend about four hours per week looking for deals online, twice the amount of other consumers. This means that offering coupons is a surefire way to reach all consumers, as well as targeted demographics.
London Value Investor Conference: Joel Greenblatt On Value Investing In 2022
The first London Value Investor Conference was held in April 2012 and it has since grown to become the largest gathering of Value Investors in Europe, bringing together some of the best investors every year. At this year's conference, held on May 19th, Simon Brewer, the former CIO of Morgan Stanley and Senior Adviser to Read More
Reaching customers with your deals
In today's technology-driven society, coupons go beyond traditional coupon clipping. Today's internet natives expect that companies will reach out to them digitally. There are a number of ways you can use technology to reach your consumers, including:
[REITs]
Q3 hedge fund letters, conference, scoops etc
On smartphones: 93 percent of Millennials say they use mobile devices to compare prices online
Via email: Over 50 percent of consumers have said that they would prefer all digital coupon options vs physical.
Through an app: Couponing apps are blossoming and more than 25 million people per month are currently using them to shop
By chatbot: Chatbot coupons are expected to increase to 1.1 billion in redemption amounts by 2022
Personalized Programs
Digital audience also expect more than just a static offer. Over 75 percent of customers react positively to the idea that their purchasing behavior is being considered as part of an offer.
Taking advantage of loyalty programs and dynamic offers is par for the course. They expect companies to engage them with special and unique deals that take into account their personal buying behavior. It is this individualized connection with consumers that allows them to use deals that you are offering more effectively and to give your company the return that you are hoping for.
What about just offering lower prices and skip the digital coupon deal?
There is one theory of thought that lowering prices is a more surefire way to draw customers in, rather than offering deals. The theory goes that deals demonstrate the possibility that a company could offer lower prices if they wanted to, but instead choose to entertain periodic offers to trick consumers to buying what should always be lower priced goods or services.
The idea then would be to just offer the lowest prices and figure that people will be attracted enough to the pricing model that they wouldn't need the bells and whistles of deals, offers and giveaways.
However, this has proven to be a contentious and some might say failed strategy. In 2012, J.C. Penney considered this behavior. They thought that they could do away with their loyalty program and coupons. The effect was a 20% loss of sales in the first quarter. Needless to say, they started a robust online campaign very soon after that.
Do deals do what you want them to do?
It's simple enough to point to some massive numbers showing that people are searching out and using deals. The research says that digital coupon redemption is set to balloon over $50 billion over the next three years. By 2025 the industry will have grown over 50 percent.
But the numbers that demonstrate the real return from these offers have to do with customer behavior. In every metric, customers react to deals overwhelmingly the way companies would like them to.
Brand loyalty: 68% of customers that receive a digital coupon say that it increases their desire to remain brand loyal. Of course, if you are a new company, this kind of publicity for your product is impossible to overstate. With ecoupons you are also able to capture information from your consumers like their internet browsing habits, purchasing habits, and other demographics that will allow you to make more informed choices when contacting them about their next buy.
Buying more and more quickly: Customers report that they are much more likely to buy more, to buy something they don't need, and to "treat themselves" when they have a coupon or deal.
Getting foot traffic: While we are currently talking about digital shopping, stores get a lift too. Fifty percent of people say they are more likely to visit a brick and mortar store if they have a digital coupon discount.
What you can do to leverage digital coupon deals:
Use holidays and special occasions: Take the chance on birthdays, holidays, or anniversaries (like the one year anniversary of the first time the customer made a purchase) and make that an excuse to create touch points with consumers. These exclusive offers work.
Create happy surprises: Over 60 percent of customers say the "surprise perk" is their favorite way to receive a deal or discount.
Offer limited time deals: Half of Millennial customers say that they are looking specifically for LTOs and that it affects their shopping behavior.
Provide free shipping: More consumers than you think look at shipping costs as a roadblock. Ninety percent of customers say free shipping on items is their number one incentive in purchasing.
Ultimately, if you are not part of this huge and exponentially expanding revolution than you are decidedly missing out on a vast amount of potential revenue. To help you better understand how you can engage your customers through digital deals, Wikibuy created an infographic highlighting how you can use coupons to drive purchase. Check out the full visual below.

Infographic source: WikiBuy
Updated on