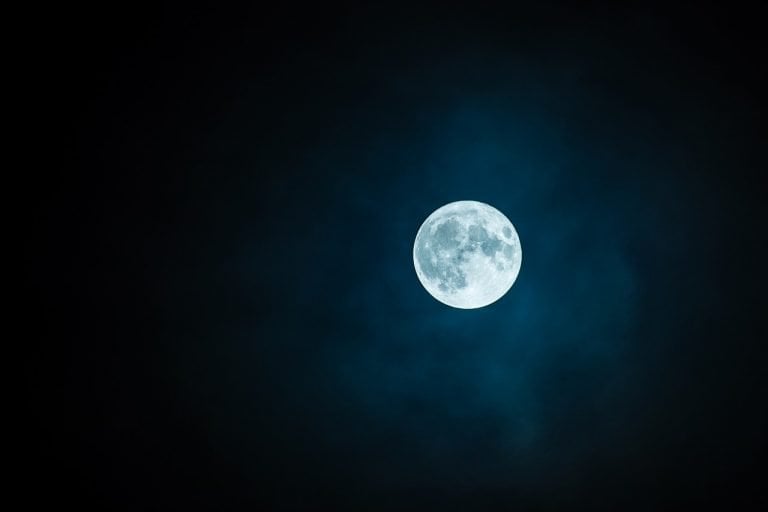 A city in China wants to put an artificial moon in space to act sort of like a massive streetlight. If the effort is successful, it would likely mean the city would have the equivalent of a full moon every night rather than just at certain times of the month.
Chengdu plans to launch artificial moon
The People's Daily reports that Chengdu plans to launch their artificial moon as early as 2020. The newspaper cited Wu Chunfeng, chairman of the Chengdu Aerospace Science and Technology Microelectronics System Research Institute Co. (Casc). He spoke about the plan at an event last week.
Wu said they have been testing the illumination satellite for years, and they now feel it will be ready to launch in two years. He explained that their artificial moon will be eight times brighter than Earth's natural moon and be "bright enough to replace street lights in the city." The artificial moon is expected to light up an area that's 10 to 80 kilometers in diameter. The People's Daily also clarified that the satellite designed to complement the natural moonlight, describing it as "similar to a dusk-like glow."
Ray Dalio At Robin Hood 2021: The Market Is Not In A Bubble
At this year's annual Robin Hood conference, which was held virtually, the founder of the world's largest hedge fund, Ray Dalio, talked about asset bubbles and how investors could detect as well as deal with bubbles in the marketplace. Q1 2021 hedge fund letters, conferences and more Dalio believes that by studying past market cycles Read More
It's unclear whether Beijing approves of Chengdu's plans to put an extra moon into orbit, but Casc is a leading contractor for China's space program, according to The Guardian. In other words, one would think Casc would know whether a plan to launch a new satellite has Beijing's approval or not.
Some expressed concerns about light pollution and potentially negative impact on animals. However, an expert told the People's Daily that the artificial moon's light shouldn't be so bright that it would impact them.
Other attempts at launching an artificial moon
The newspaper credited a French artist for the idea of putting a manmade moon into orbit. The artist imagined a mirrored necklace around the Earth to reflect sunlight onto Paris year-round.
There have been other attempts to launch an artificial moon (or the equivalent) in years past. The Guardian explained other similar attempts. Most recently, Rjukan, Norway installed massive mirrors overhead to reflect sunlight down onto the city. Computers track the sun's movement to direct the light down onto the city, which is situated in such a way that the nearby mountains block the sunlight all winter long.
Going back to the 1990s, a Russian team did put a satellite into Earth orbit to reflect sunlight, briefly illuminating an area from France into Russia before being de-orbited and burning up in the atmosphere. The team's second attempt was a bit more ambitious but ultimately ended in failure when it misfired at launch.