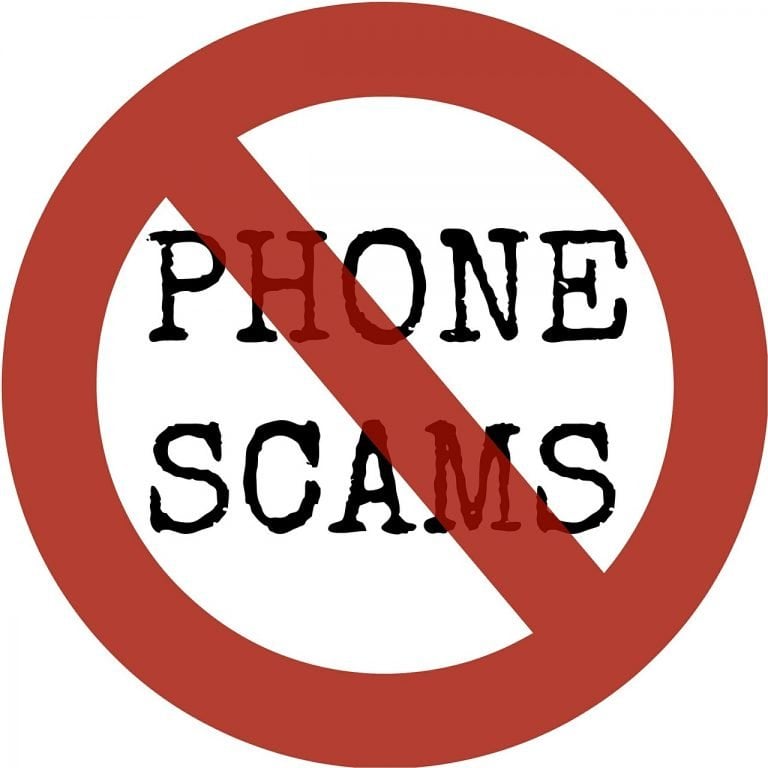 If you're in the habit of automatically returning calls you missed, now would be an excellent time to break the habit, at least when it comes to calls from international numbers. Mobile phone users in multiple countries are falling victim to the so-called "wangiri phone scam," which involves calling mobile phones and then hanging up after a single ring.
That's not even the only major phone scam going on right now, as some Americans (myself included) are receiving voicemail messages from someone claiming to be from Microsoft.
UAE and Ireland struck by the wangiri phone scam
"Wangiri" is Japanese for "one ring and drop," which is how the wangiri phone scam got its name. Although the scam seems to have originated in Japan, fraudsters are now trying to reach out and touch victims in many other countries.
Hayden Capital 2Q22 Performance Update
Hayden Capital's performance update for the second quarter ended June 30, 2022. Q2 2021 hedge fund letters, conferences and more Dear Partners and Friends, The markets continued to sell-off in the second quarter, especially for internet-based businesses.  This year continues to be the toughest stretch for us, since the Hayden's inception.  Inflation concerns and the Read More
One of the latest countries to be hit by the scam is the United Arab Emirates. According to news outlets from the country, many users are reporting missed calls from Antarctica, Luxembourg and Nauru, a tiny island in the Pacific Ocean. Others are reporting that they received international calls from South Korea and even the U.S. Some Irish consumers are also receiving wangiri phone scam calls from numbers originating in Chad and Liberia.
Thus, experts are advising consumers not to return calls to international numbers they don't recognize — no matter where they originate from. In the UAE, consumers are urged to file complaints with their mobile service providers.
The way the wangiri phone scam works is simple. Scammers often call a block of phone numbers in sequential order using technology to ring multiple numbers at the same time. After a ring or two, they hang up, leaving a missed call on the consumer's phone.
Here's how the wangiri phone scam makes money
Victims who return the missed call are often charged up to $50 per minute on their phone bills. Scammers route them back to a phone number which charges premium rates, and then they use technology which prevents victims from disconnecting their callback. An automated message forces the victims to remain on the line until it's over after several minutes. Often the message includes a number of rings before the recorded voice, so it's not immediately clear that the call has been picked up.
According to telecom authorities in the UAE, perpetrators of the wangiri phone scam make money by sharing the revenue earned from the calls with the telecom provider in the country the calls originate from.
Returning an international call that's part of the wangiri phone scam also opens up the victim to a plethora of phishing messages and links to fake contests and lotteries via text messages. Phishing scams associated with the wangiri phone scam often involve claims that the scammer is calling from the victim's mobile service provider or bank requesting banking information or passwords.
Beware the fake Microsoft voicemail and other phone scams
If you can't get past the concern that you may have missed an important call, there are some things to keep in mind. If someone is legitimately calling you from overseas, they will leave a voicemail message.
However, leaving a message does not necessarily mean the call is legitimate. It may just mean that the call isn't part of the Wangiri phone scam. Here in the U.S., I have received voicemails from people claiming to be with "your credit card company," although they obviously didn't even know which company I have a credit card with, if any. I even received a call from someone who left a voicemail claiming to be from Microsoft and that Windows was going to stop working if I didn't call the phone number they left. Plenty of other people are reporting similar voicemail messages, including many who don't even have Windows PCs.
I should clarify that Windows shouldn't quit working unless your computer is infected or there is some sort of technical problem which occurs without warning. Office 365 may stop working if your subscription runs out and you don't renew it, but it seems unlikely that Microsoft will call to tell you this. They do send emails about it, but we recommend going to the company's website and logging in directly rather than clicking on any links in any email.
If you receive a call from a company with a questionable message such as this, you should never call back the number they leave on the voicemail. Instead, you can look up publicly-listed customer service numbers for the company on its website and call those numbers instead to find out if the voicemail was legitimate.
And remember: no company will ever call and demand personal information, banking details or passwords. Not falling victim to scams such as the wangiri phone scam or fake Microsoft voicemail is as simple as not returning suspicious calls.
Updated on