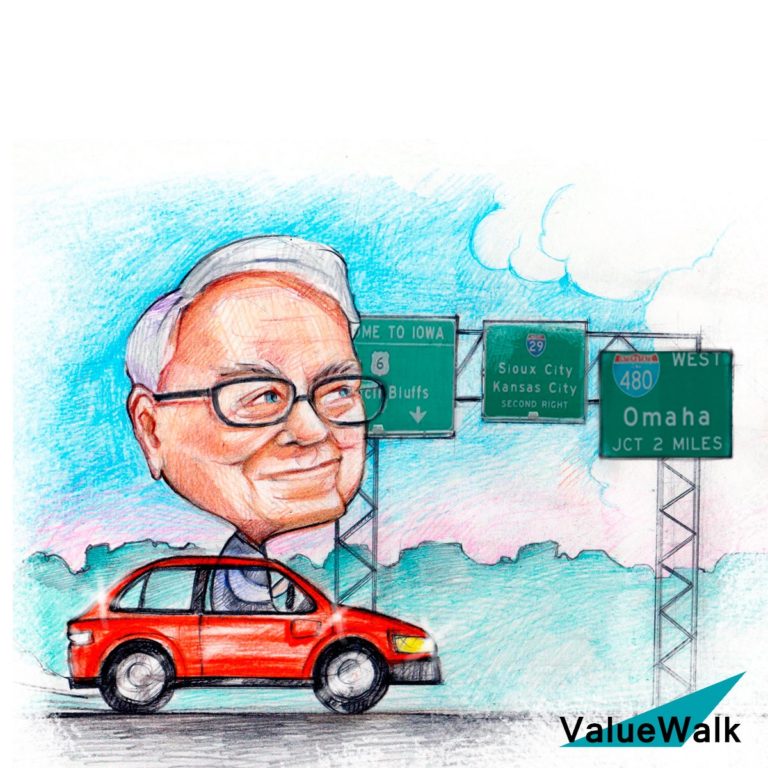 Let Warren Buffett invest in stocks for you, he will do a better job than index funds or an S&P 500 etf. Berkshire Hathaway stock is a much better solution than SPY for the passive stock market investor because of five reasons!
Here is the summary of the video: 5 reasons why Berkshire Hathaway stock is better than the S&P 500 index funds!
Carlson Capital's Double Black Diamond Strategy Gains 5.3% On Jewelry Play
Carlson Capital's Double Black Diamond fund added 3.09% net of fees in the second quarter of 2021. Following this performance, the fund delivered a profit of 5.3% net of fees for the first half. Q2 2021 hedge fund letters, conferences and more According to a copy of the fund's half-year update, which ValueWalk has been Read More
1:03 – Comparison of past performance
3:44 – First argument – S&P 500 and BRK investing strategies
5:32 – Index funds can't copy Buffett's special deals
6:27 – Second argument – market timing, discipline and cash
7:31 – Return on invested capital
8:07 – Third argument – S&P 500 top 10 holdings in 2018, 2013, 2008 and 1999
9:26 – Fourth argument – Investing in startups, buying high or low
10:41 – Fundamentals – PE, PB, PS
12:04 – Fifth argument – S&P 500 and BRK's book value growth since 2008
13:07 – Deployment of excess cash
14:07 – Diversification
14:27 – Discussing long term returns
Q3 hedge fund letters, conference, scoops etc
5 Reasons Berkshire Hathaway Stock Is Better Than S&P 500 Index Fund - Warren Buffett
Transcript
Good day fellow investors. Today I'm going to give you five reasons why I firmly believe Berkshire Hathaway stock is much much better than the S&P 500 index. So if you're an American if you want exposure to American stocks Berkshire is better than the S&P 500. And I'll give you five reasons for that. In this video we will compare the performance of the S&P 500 versus Berkshire will compare investment strategies which is the first advantage for Berkshire. Index funds buy high and sell low while Berkshire does the opposite. We'll compare the valuation price to book Return on invested capital and shareholder value creation and then we will conclude and you'll see why Berkshire will be the SEP 500 in the next 10 years 20 years. Now you'll see that say OK but this ippy did so good over the last 10 years.
Any destroyed Berkshire. Yes. That is 10 years. But give Buffett the benefit of a full market cycle in the last 10 years. Amazing performance by the S&P 500. But the reason behind this is obvious quantitative easing and lower interest rates. Just take a look at the federal funds rate. It has been close to zero for seven years and just now it has started to go slightly slightly up. So this is the reason why stocks did very very well. Further there is a mania about index funds S&P 500 all you have to do in your life is just invest in index funds and don't have to think about anything else. I think that's wrong. But the past 10 years prove me wrong for now we'll see how it will end up in the long term. Let's see. So oh so they a P 500. The full chart. The line is from the lower line is Berkshire the brownish line has outperformed Berkshire over the last 10 years. When you add the dividends onto that the outperformance is really really big. Over the last 10 years however this perspective only you stay here which is one part of the stock market cycle. So this is just the bull market the last bull market. If we had the bear market then things change significantly. So if I go just in 2006 this is the comparison between the SMP 500 the full chart and the brown line for Berkshire return for Berkshire almost two hundred fifty percent. Now the S&P 500 114 percent. Ed what 40 50 percent of dividends onto that. And the SNP has underperformed Berkshire.
If I go back a little bit more to 2003 debt outperformance for Berkshire really really increases so if I go even a little bit more 20 years Berkshire has destroyed the S&P 500 and I believe Berkshire will do that again in the future. Ten thousand invested in 1997 in Berkshire would be around fifty eight thousand India Tsipi 500. When I add the dividends which make up almost 40 percent of the return close to forty thousand. But just past long term performance is not my argument. Why Berkshire will outperform the S&P 500. Let me show you five arguments why will that be that are better than just best performance. Because past performance is no indication of future performance these far for arguments are indeed an indication of future stock market performance. My first argument is index funds are my market weighted investments so they buy the stock that has the largest market capitalization. While Buffett does the opposite Buffett likes to buy low and then keep the quality.