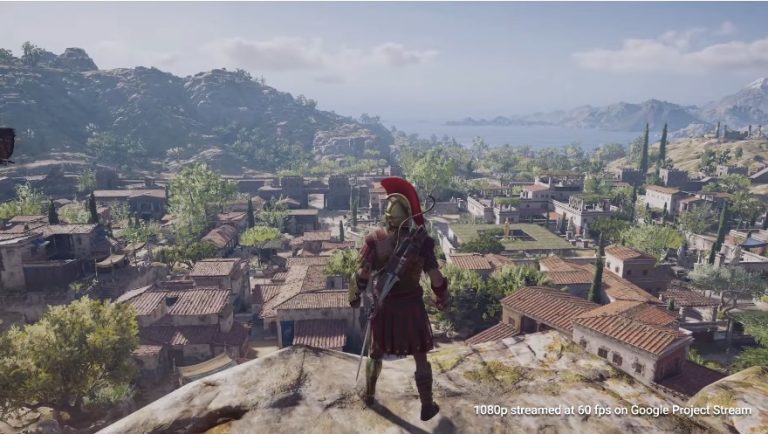 Assassin's Creed Odyssey is one of the most-anticipated games this year, and it will be part of Google's Project Stream. Google and Ubisoft announced on Monday that when the game comes out, it will be playable through the Chrome browser via Project Stream.
According to the announcement, select U.S. participants in Google's Project Stream will be able to stream Assassin's Creed Odyssey free when it launches on Friday. It will be the first game to test Google's streaming services. Anyone who lives in the United States can sign up for one of the limited number of spots right now, and those who are selected will be able to play the game free until the testing time ends in mid-January.
Here's Google's Project Stream video, which shows how the experience will look:
Qualivian Investment Partners July 2022 Performance Update
Qualivian Investment Partners performance update for the month ended July 31, 2022. Q2 2022 hedge fund letters, conferences and more Dear Friends of the Fund, Please find our July 2022 performance report below for your review. Qualivian reached its four year track record in December 2021.  We are actively weighing investment proposals. Starting in November Read More
Play Assassin's Creed Odyssey without high-end gear
The whole point of Project Stream is to reduce the astronomical costs associated with streaming gameplay. Many gamers and streamers spend more than $1,500 to buy a computer or gaming laptop that lasts only two to three years. However, participants in Google's Project Stream will be able to play Assassin's Creed Odyssey without a super-expensive, super-powerful piece of hardware, like the PlayStation, Xbox, or gaming PC or laptop.
Those who participate in the beta test will be able to stream the game in a way that appears to be quite similar to how PlayStation Now functions on the PS4.
Make sure your internet is good enough
Streaming games requires a reliable internet connection to look good and run properly. Google recommends download speeds of at least 25 megabits per second, which could mean that up to 24 million U.S. citizens will not be able to apply, based on FCC findings on internet speeds from 2016.
The game streaming service could also seem unreliable due to latency. For example, when players press a button to move their character, lag may cause a half-second delay in movement. That may not seem like much, but it can be pretty distressing for players in an active fight or in some other situation requiring precise timing. Although the responsiveness issue is minimal when music and videos are being streamed, it remains a serious problem for video games. According to the announcement, Google's Project Stream will enable the company to learn how to deal with in-game latency issues and improve streaming services.
"We're inspired by the game creators who spend years crafting these amazing worlds, adventures and experiences, and we're building technology that we hope will support and empower that creativity," product manager Catherino Hsiao wrote.
According to rumors reported by Kotaku in June, Google's streaming service has already been expected for months.
Updated on