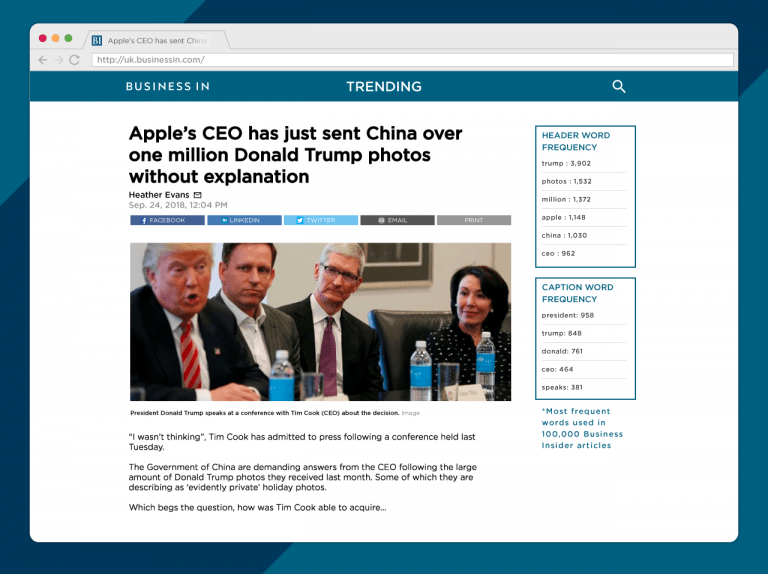 News publications each have their own voice, style and structure. Their own unique means of passing information on to their readership. The Sun (UK), for example, provides a lowdown of all things sport, showbiz, lifestyle and gossip. They often rely on eye-catching 'kickers' to hook readers in, not holding back on the more explicit stories, flashy article headlines, with a lot of melodrama thrown in too. The pinnacle of all things tabloid.
In contrast, The Independent (UK) is largely regarded as a more 'intellectual alternative'. Once a broadsheet, this newspaper covers culture, sport, politics and general news.
What Investors Need To Know When Choosing A Private Equity Manager
It's no secret that this year has been a volatile one for the markets. The S&P 500 is down 18% year to date, while the Nasdaq Composite is off by 27% year to date. Meanwhile, the VIX, a key measure of volatility, is up 49% year to date at 24.72. However, it has spiked as Read More
[REITs]
Q3 hedge fund letters, conference, scoops etc
And so comes the question – is it possible to epitomise a news publication using a single headline?
Doxdirect, an online printing company, were intrigued by this question, so launched a thorough investigation which involved analysing over 100,000 article pages of various UK news publications in order to discover which words/topics appear the most in their article headlines, subheadings, kickers and captions. Doing this would shed some light on the stories these publications cover the most – is The Sun preoccupied with sex? Is The Independent as overtly 'intellectual' as people believe?
The final list of publications we prepped for analysis were the following, covering a range of different online formats:
Business Insider [website]
Cosmopolitan [magazine]
Daily Mail [tabloid]
The Guardian [newspaper]
The Independent [