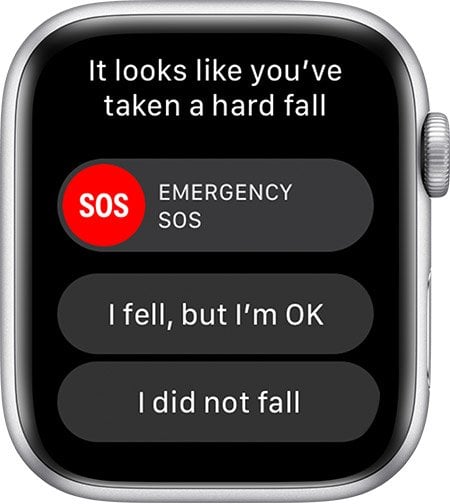 More and more healthcare-related uses for the Apple Watch are emerging as Apple pushes further in the segment. The Apple Watch's latest functionality will make it useful for patients recovering from knee and hip replacement surgeries.

Here's what the Mymobility app does
Medical device company Zimmer Biomet and Apple announced their new partnership on Monday. Under the partnership, health-tracking data from the Apple Watch will be sent to a new app to help determine why some patients recover faster than others. Both companies are also cooperating on a clinical study.
Apple and Zimmer Biomet, which is among the biggest manufacturers of reconstructive products, have developed the mymobility app. The app guides patients before and after their surgeries to help them improve their health outcomes. The app offers exercise videos, educational resources and a way for patients to contact their surgeon and care team with questions. The mymobility app will also help doctors track the health of patients who choose to stay at home after their surgery rather than going to health care centers.
Maverick Capital Slides 22.9% In Q1, Short Bets Yield Positive Returns [Exclusive]
Maverick Capital's flagship hedge fund lost -22.9% in the first quarter of 2022 according to a copy of the firm's quarterly update, which ValueWalk has been able to review. The firm's flagship fund, Maverick Fundamental Hedge, accounts for $3.7 billion of the group's $8.1 billion of assets under management. Even after losses in the first Read More
The Apple Watch's health features will keep track of the patient's heart rate and step count. They will also allow patients to share the data with their doctors to help them make informed decisions. For instance, if a patient complains about pain, the doctor can analyze the previous day's data to check their exertion level.
"We believe one of the best ways to empower consumers is by giving them the ability to use their health and activity information to improve their own care," Apple COO Jeff Williams said in a statement.
Zimmer is a U.S.-based company with operations in more 25 countries. In 2017, the company reported sales of about $7.8 billion.
Hip and knee replacements are a growing segment
Apple and Zimmer Biomet are also working on a clinical study to examine how the mymobility app will affect a patient's outcomes and healthcare costs. In the study, about 10,000 patients recovering from knee or hip replacements will use an Apple Watch and mymobility.
For now, four hospitals and several other medical facilities in Michigan, Colorado, Massachusetts and California will receive stats from the app. Currently, only those registered in the study will be able to use the mymobility app. However, the app will be released publicly some time in the future.
"When you look at what patients have to do when they undergo hip and knee replacement, in some cases they have very low support or guidance before and after surgery, which creates a lot of unnecessary fear and anxiety," Zimmer Biomet executive Dan Williamson said.
He hopes their app and the Apple Watch will help develop a new ecosystem in orthopedics that will eventually help to "drive less anxiety in patients, and more visibility from the surgeon."
Over 1 million Americans have knee or hip replacements each year. By contributing to a related study, Apple is getting involved in one of the biggest and fastest-growing segments of medicine. Considering the aging population, more people are expected to need knee and hip replacement surgeries in the coming years.
Rival Fitbit worked with Cedars Sinai Medical Center in Los Angeles previously to determine optimal activity levels for patients recovering from hip and knee replacements. Using that data, the wearable manufacturer concluded that patients who reach the milestone of 1,000 steps in the days after their surgery are likely to be discharged sooner.
Apple Watch's health features make it unique
This is not the first time the Apple Watch's health features have made it part of a study. In 2017, Apple partnered with Stanford Medicine to investigate how the Apple Watch's health features can be used to spot uneven heartbeats. Apple recently donated 1,000 Apple Watches to the University of North Carolina, which will use the device to study eating disorders.
With the Apple Watch's healthcare-related focus, the iPhone maker is looking to make a mark in the $3 trillion U.S. healthcare industry. The company continues to explore new health features for the watch, like the recently-added FDA-cleared EKG sensor. Apple's ResearchKit platform has already been used to develop ways to help the doctors monitor Parkinson's disease symptoms, spot signs of a stroke, and more using the smartwatch. Moreover, with such health applications, Apple also aims to establish the Apple Watch as a health monitoring tool.
Updated on