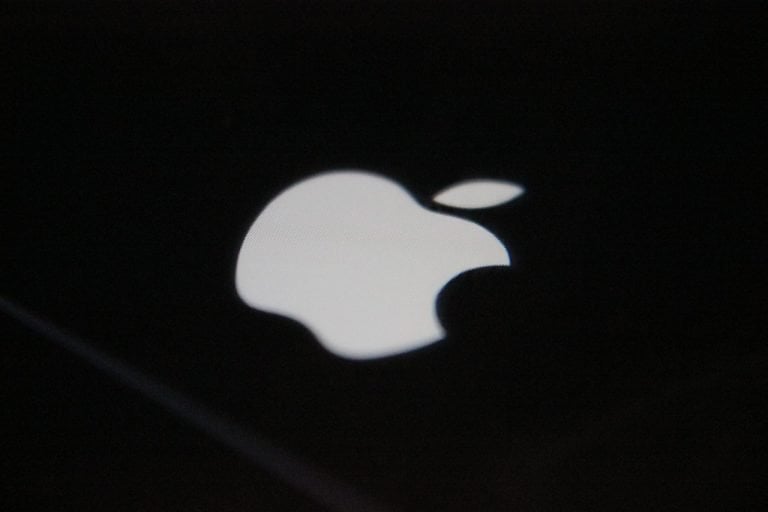 Apple's services revenue has been growing rapidly over the last few years. And the company is exploring new opportunities to keep its services business growing. The services revenue – which includes the iCloud, Apple Music, App Store, and others – stood at $9.5 billion in the April-June quarter. Of course, subscriptions to iCloud and Apple Music are growing rapidly. But there could be a secret growth driver to Apple's services business that the company doesn't like talking about publicly.
Google pays Apple billions of dollars every year
I'm talking about the licensing deal that Apple has with Google. The two companies have a complex relationship, but Google pays Apple billions of dollars every year to remain the default search engine on the iPhones and iPads. And the amount seems to have been growing rapidly over the years as the installed base of iPhones, iPads, and Macs expanded.
Google is the world's leading search engine and it doesn't mind paying top dollar to maintain its lead, especially when it earns billions of dollars in paid search ads on iPhones and iPads. Citing Goldman Sachs analyst Rod Hall, Business Insider reported recently that Google would pay Apple $9 billion this year to remain the default search engine on iOS. Interestingly, neither company publicly talks about the deal.
Why The Term 'Value Investing' Is Redundant
What does value investing really mean? Q1 2021 hedge fund letters, conferences and more Some investors might argue value investing means buying stocks trading at a discount to net asset value or book value. This is the sort of value investing Benjamin Graham pioneered in the early 1920s and 1930s. Other investors might argue value Read More
If $9 billion seemed like a lot of money, get this: Rod Hall estimates Google will pay a staggering $12 billion to the iPhone maker in 2019, up from $9 billion in 2018. The Goldman Sachs analyst told clients that Apple devices are "one of the biggest channels of traffic acquisition for Google." Hall says Google pays this revenue based on the number of search queries on Apple's platform originating from Siri or the Safari browser.
Is Google paying Apple too much as the so-called 'traffic acquisition cost'? Probably not, says Rod Hall. The payments are only "a fraction of the money" Google ends up making through paid searches on iOS devices. Last year, the search engine giant told investors that it had renegotiated the TAC (total acquisition cost) terms. It could mean that Apple had increased its rates.
Last year, Bernstein analyst Toni Sacconaghi estimated that Google was paying the iPhone maker $3 billion a year. But the numbers haven't been officially confirmed by either company. The only concrete data we have is from court filings that revealed that the Cupertino company was paid $1 billion in 2014. If Goldman Sachs estimate is accurate, it represents a staggering growth from just $1 billion in 2014 to $9 billion in 2018 and $12 billion in 2019.
Google payments account for 24% of Apple's services revenue
Sacconaghi estimated that the iPhones and iPads account for about 50% of Google's mobile search revenue. It explains why Google doesn't mind paying close to $10 billion to remain the default search engine on iOS devices. It seems like a win-win for the two companies. And the Google payments are "nearly all profit for Apple," meaning they account for a huge chunk of Apple's operating profits.
When Apple talks about its services revenue, it focuses primarily on Apple Music, iCloud, and fees collected from App Store sales. According to Goldman Sachs, the Google payments account for 24% of Apple's services revenue while AppleCare accounts for 17%. The Cupertino company is working on a subscription service bundle that could further boost its revenues from services. But Google payments are expected to remain one of the largest contributors.
Of course, Google can choose to walk away from the deal if it feels confident that Apple won't make another search engine the default option on its devices. Other search engines are far behind Google in terms of popularity and accuracy. But it could pose a big risk to Google if the Cupertino company makes another search engine the default option or launches its own search engine.
Anyway, users have the freedom to change their default search engine in the Safari browser by going to Settings > Safari > Search Engine. Though Google is the default search engine in Safari browser, the iPhones and iPads use Bing in other places such as searching the web via Siri.