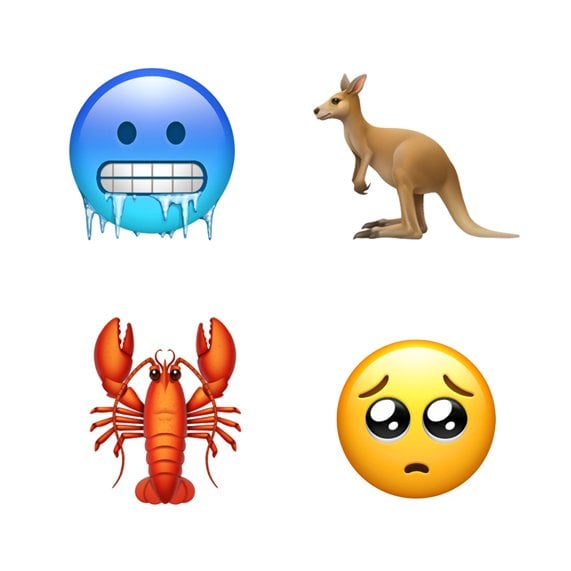 Apple announced on Tuesday that iPhone and iPad users will get 70 new emoji later this month when iOS 12.1 arrives. However, beta testers and developers who want to update to iOS 12.1 and try out the 70 new emoji now can do so by downloading the developer beta.
Apple had already introduced some cute animal and vampire emoji, but it will add even more now. The 70 new emoji include a bagel, salt, luggage, a compass, a hiking boot, a softball and a frisbee. These emoji are great if you enjoy the great outdoors and want to add some fun to text messages about your hiking trips or other outdoor activities. iOS 12.1 will also add an Asian-inspired red gift envelope emoji specially designed for friends and family.
Apple marked World Emoji Day in July by adding Memoji versions of its executives. The company also announced that there would be a lot of new emoji characters arriving on the iPhone, iPad and Mac later this year.
Peter Lynch: How Investors Can Find Their Edge
Peter Lynch was one of the best growth investors of all time. As the Magellan Fund manager at Fidelity Investments between 1977 and 1990, he averaged a 29.2% annual return. Q1 2021 hedge fund letters, conferences and more The fund manager's investment strategy was straightforward. He wanted to find growth companies and sit on them Read More
The Unicode Consortium, the nonprofit organization which manages the world's emoji standards, revealed its new list of emoji for Unicode 11.0 in February. However, each smartphone maker tweaks the emoji to customize them for their own devices and decides which emoji from the new options should be included in the final cut.
Apple's 70 new emoji were designed and based on the recently-approved characters from Unicode 11.0. As such, they are improved and include more hair options so people who have various textures and hair colors can personalize their favorite emoji. For example, people who have straight and curly hair will find matching selections.
Apple also added a selection of emoji intended for bald people and new smiley faces that should more precisely detect the user's current emotions and facial expressions. For example, the company added a cold face, party face, pleading face, and a newer version of a face with hearts. The 70 new emoji being added in Apple's iOS 12.1 update will also include redheaded emoji, a lobster, a cupcake and superheroes.
The company also announced in a press release that it's working with the Unicode Consortium to add more emoji to describe people with disabilities in Unicode 12.0, which is slated to come out in 2019.
The iOS 12.1 developer beta is now available on the Apple Developer Program's download page, so if you want to test it out as a developer and have an Apple developer account, click here.