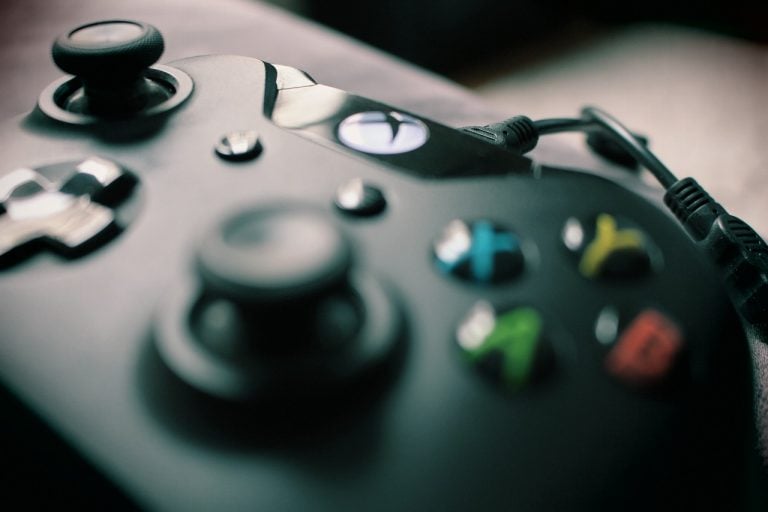 The current generation Xbox and PlayStation consoles are still going strong, thanks to the mid-generation upgrades they have received. However, gaming enthusiasts have started looking forward to Microsoft's Xbox Scarlett and Sony's next-gen PlayStation 5 consoles. These devices are still some time away, but one analyst predicts the PlayStation 5 could beat the Xbox Scarlett to the market.
Microsoft has only recently confirmed the Xbox Scarlett at the E3 2018 event in June. The Xbox One X was confirmed in 2016 and released in November 2017. But the rumor mill claims Scarlett will have a longer development cycle. It is expected to arrive in 2020 or 2021 at the earliest. It will reportedly run both the conventional games as well as cloud-based online streaming.
According to Hideki Yasuda, an analyst at the Ace Economic Research Institute, Sony could launch the PlayStation 5 in late 2019. However, the Japanese company will have to overcome a series of hurdles to be able to launch it by next year. Otherwise, the PS5 and Scarlett could launch around the same time, further heating up the competition.
David Einhorn At The 2021 Sohn Investment Conference: Buy These Copper Plays
There's a gold rush coming as electric vehicle manufacturers fight for market share, proclaimed David Einhorn at this year's 2021 Sohn Investment Conference. Check out our coverage of the 2021 Sohn Investment Conference here. Q1 2021 hedge fund letters, conferences and more SORRY! This content is exclusively for paying members. SIGN UP HERE If you Read More
Yasuda pointed out that one issue that could affect the PlayStation 5 release timeline is the global supply of MLCCs (monolithic ceramic capacitors). These capacitors have seen strong demands due to emerging technologies such as advanced cars and 5G cellular services. If Sony manages to launch the PlayStation 5 next year, it will give the Japanese company a big advantage over Microsoft.
It would also mean that the PS4 Pro would be around for only three years by the time its successor arrives. The PS4 would have been on the store shelves for about six years, though. Wedbush Securities analyst Michael Pachter predicts the PlayStation 5 is unlikely to launch before 2020. The US 4K TV market is expected to exceed 50% by 2020. Pachter believes the PS4 Pro would become the default PlayStation after the PS5 debut. The PS4 would get a major price cut to attract customers.
Microsoft hasn't yet officially confirmed the Xbox Scarlett launch timeline. But numerous reports have indicated that the software giant was targeting a 2020 release date, roughly three years after the Xbox One X launch.
What should we expect from PlayStation 5?
The latest version of Unreal Engine 4 has accidentally revealed that the PS5 is code-named "Erebus." The code within Unreal Engine 4 doesn't directly link that code-name to the PS5, but that name appeared alongside the PlayStation 4 and Xbox One. Sony has traditionally code-named its consoles after Greek deities, which makes us believe that "Erebus" could be the PlayStation 5. The PS4 was internally known as 'Orbis."
It's too early to predict what the PlayStation 5 will be like. But we expect it to be more powerful than the Xbox One X, currently the world's most powerful console. According to Digital Foundry, Sony is working with AMD for the PS5 CPU, suggesting the new console could run AMD's Ryzen CPU. It is also expected to offer improved virtual reality experience, better AI capabilities, and online streaming of games.
What to expect from Xbox Scarlett
Microsoft is expected to make online game streaming the cornerstone of the Xbox Scarlett. According to recent reports, the Scarlett would support both conventional games as well as offer online game streaming as a service. Microsoft will reportedly stick to x86-based processors for the next-gen console. It would also feature an improve GPU from AMD. We expect the Scarlett to offer true 4K gaming experience at 60fps.
The Xbox Scarlett could have a pricing advantage over the PlayStation 5. Microsoft recently launched the Xbox All Access payment plan that allows customers to get an Xbox One console and a bunch of other goodies in exchange for a fixed monthly payment. They won't have to pay the entire amount upfront.
For instance, you can get a 1TB Xbox One S, Game Pass, and Xbox Live Gold by paying just $22 per month for two years. If you want the Xbox One X along with Xbox Live Gold and Game Pass, you'll have to pay $35 per month for two years. The upcoming Xbox Scarlett is expected to be more expensive, but a monthly payment plan could help Microsoft attract more customers, especially if online game streaming is part of the package.