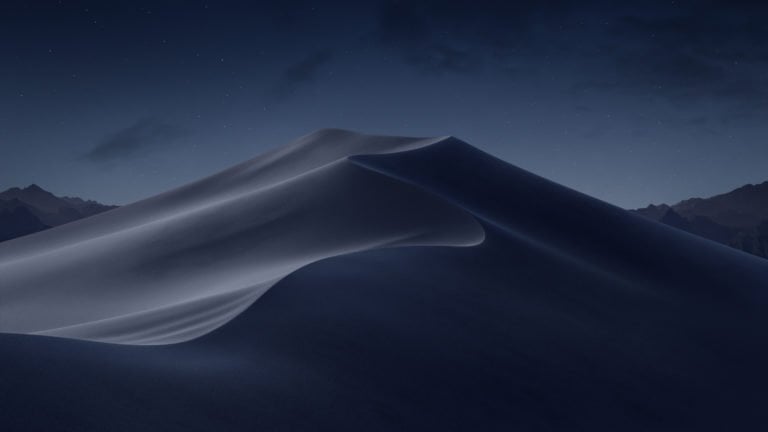 Apple's macOS Mojave has finally debuted, and users can now embrace the great variety of new features that come with it. Earlier this year, we discovered that the new version of the operating system includes a dark theme. In this guide, we explain how to turn on dark mode in macOS Mojave.
When it was initially announced at WWDC in June, many people happily welcomed the new upgrade and its dark mode because it helps them work in the dark. Other users simply prefer a dimmer setup on their Mac, as it can be easier on the eyes. Dark mode is available on MacBooks and iMacs, and once activated, it changes the windows, menus and default desktop wallpaper showing the Mojave desert into a darker theme. Follow these steps if you want to turn on dark mode in macOS Mojave.
Step 1:
Go to the macOS System Preferences, which you will find by clicking the Apple icon and selecting "System Preferences." You can use the search bar to find the app or activate it from the Applications folder or the dock.
Star hedge fund macro trader Colin Lancaster warns: Inflation is back
Talk of inflation has been swirling for some time amid all the stimulus that's been pouring into the market and the soaring debt levels in the U.S. The Federal Reserve has said that any inflation that does occur will be temporary, but one hedge fund macro trader says there are plenty of reasons not to Read More
Step 2:
After finding your way to the System Preferences, select the "General" option. Then look for the "Appearances" section, where you'll find several options to choose from. The thumbnail on the left-hand side activates the light or default mode, while the thumbnail on the right can activate the newly introduced dark theme. To turn on dark mode, highlight the thumbnail on the right-hand side.
After that setting is saved, your desktop will be coated in the darker theme suitable for working in the dark. You can then exit the System Preferences and go on with your regular activities.
Keep this in mind when you turn on dark mode
macOS Mojave's new dark mode supports a select number of Apple's first-party apps, so if you use apps like Xcode, Messages and others you will be able to enjoy it. However, the setting may or may not apply to third-party apps found in the Mac App Store, as developers managing those apps may not yet have implemented support for dark mode. Nevertheless, we expect third-party apps to fully support Mojave very soon.
What do you think about macOS Mojave? Let us know in the comments.