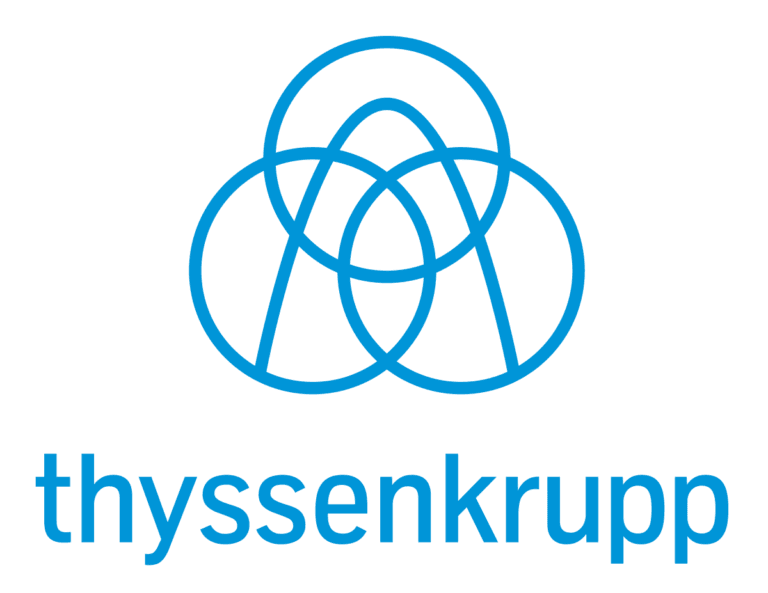 Sometimes a press release is so out of the blue, it looks as though someone tweeting a link may have got the wrong end of the stick.
Yesterday, storied German conglomerate ThyssenKrupp AG (TKA) announced that it would take a plan to split into two listed companies to its supervisory board on September 30. Spinoffs have become almost de rigeur as a means of deconglomeratisation in Germany, but the breakup of a major industrial company is close to unheard of.  Shares immediately rose 10%, although they are little more than half their pre-financial crisis peak.
Dan Sundheim Founder Of D1 At Sohn 2021 On His Favorite Stock
At this year's Sohn Investment Conference, Dan Sundheim, the founder and CIO of D1 Capital Partners, spoke with John Collison, the co-founder of Stripe. Q1 2021 hedge fund letters, conferences and more D1 manages $20 billion. Of this, $10 billion is invested in fast-growing private businesses such as Stripe. Stripe is currently valued at around Read More
Most corporate decisions are discussed widely, if not telegraphed, in advance of their announcement. While Cevian Capital and Elliott Management had been pushing for a looser conglomerate structure to allow ThyssenKrupp AG (TKA)'s four current divisions more freedom to innovate, they had been expected to fall short of publicly calling for a breakup on the expectation that it would not be supported in Germany's stakeholder-focused corporate world.
Q2 hedge fund letters, conference, scoops etc
Lars Föberg, one of Cevian's founding partners, said in an emailed statement to Activist Insight Online that the plans would "reduce complexity, promote entrepreneurial freedom and agility, and enhance the ability of the ThyssenKrupp AG (TKA)'s businesses to realize their potential." He also described the change as "an important step to tackle the underperformance of the past." Elliott did not have an immediate comment.
A new company called ThyssenKrupp Industrials, which will have around 90,000 employees and would have generated 16 billion euros in revenue during fiscal year 2016/17, will be spun out of the parent, ThyssenKrupp Materials. Materials will retain a minority stake in Industrials to ensure an adequate capital base and sharing of pension liabilities.
Industrials will include elevators and plant production. Materials, including a 50% joint venture with Tata Steel, materials trading and steel-related processing, will have 40,000 employees and around 18 billion euros in revenue, based on last years' earnings.
Labor unions and the Krupp Foundation are understood to be unlikely to oppose the plans, which will be crucial for getting the matter through the supervisory board – a common feature of Continental European companies that do not include executives. Perhaps as a sweetener, the company said in a statement that ThyssenKrupp Materials could "take advantage of consolidation opportunities from a position of strength."
Incidentally, the most surprising aspect of the plan is that ThyssenKrupp AG (TKA) is currently being led by Guido Kerkhoff, who was temporarily elevated from chief financial officer in July when his predecessor left amid shareholder pressure over the renegotiation of the company's joint venture. "In recent weeks, a wide variety of strategic options for ThyssenKrupp AG (TKA) have been discussed in public and very often exaggerated," Kerkhoff said in the statement. "But the world is not black and white. There is not only 'Continue like this' and destruction, but always alternatives that take into account the responsibility both for our employees and for the future viability of the company."
Incidentally, the consulting firm Alvarez & Marsal had released an unrelated thought-piece on the role of interim CEOs at almost the exact time the breakup was announced. Its conclusion: "When an  organization needs to transform urgently, the right interim CEO will set a clear vision of what needs to change and provide the impetus to make it happen."
If the plan is approved, it will go before shareholders at the next annual meeting, and a spinoff will take place in the next 12-18 months.
---
Another bit of news broke Thursday; the Securities and Exchange Commission (SEC) sued Tesla CEO Elon Musk in the Southern District Court of New York, alleging that his infamous August 7 "Funding secured" tweet violated securities law. Although the complaint does not attempt to attribute motive to the tweet – the agency merely needs to prove recklessness – it does establish a circumstantial case around his hatred of short sellers. And it may cost Musk his job, since the SEC is seeking an order barring him from serving as CEO.
According to the complaint, Musk met with a Middle Eastern sovereign wealth fund, presumed to be Saudi Arabia's, for the first time in many months on July 31. The fund expressed an interest in a going private transaction, but the meeting "lacked discussion of even the most fundamental terms of a proposed going-private transaction." The fund left the matter in Musk's hands – the CEO only getting around to proposing it to his board three days later, at which point the stock was 17% higher on the company's intervening earnings statement, without first checking whether the deal was still on. Musk proposed $420 as the deal price because it represented just over a 20% premium, which he thought of as standard, rounding it up from $419 because, in his own words, his girlfriend Grimes – NOT his Middle Eastern business partners - "would find it funny, which admittedly is not a great reason to pick a price."
I find this funny, which is admittedly not a great reason for banning Elon Musk from serving as a director or officer of a public company. As it happens, the SEC thinks it has other, legal reasons for doing so. Tesla was not named as a defendant.
---
Fresh from making a killing as a passive rider on the Sky bidding war, CIAM is upping the stakes of its battle with Scor. Having accused the company's executives of threatening to resign if Covea is able to launch a successful takeover bid – which Scor subsequently denied – CIAM president Catherine Berjal argues, in a letter to compensation committee chair Augustin de Romanet, that this could be construed as a "golden parachute" that gives little incentive to work in shareholders' interests:
"Scor's very generous remuneration policy would, in this scenario, thus be misused as an anti-takeover measure for a chairman who seems to have forgotten that Scor is the property of its shareholders and must be managed in their interest. In your capacity as President of Paris Europlace, I have no doubt that you pay particular attention to the good governance of listed companies."