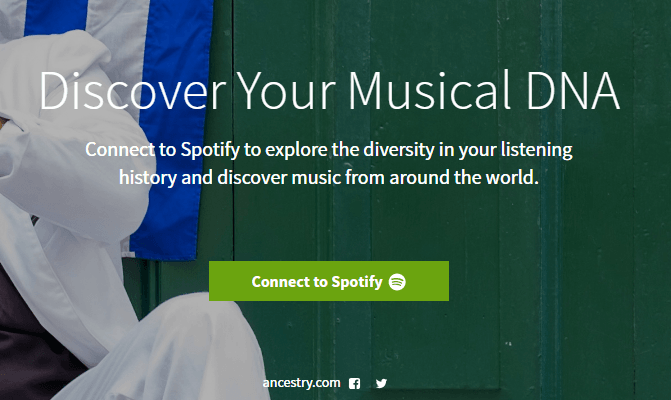 In its quest to give you music that you really like, Spotify is now making playlists based on your DNA. The DNA-based Spotify playlists are the result of the company's partnership with Ancestry, the biggest for-profit genealogy company.
What are DNA-based Spotify playlists?
To generate your DNA-based Spotify playlists, you need to first get your AncestryDNA test results. Once you have them, visit this website to generate a playlist based on your genetic code. The DNA-based Spotify playlists will include music the streaming service feels is popular or in some way linked to your ancestral homelands.
"It's so much more than the stats and the data and the records," Ancestry Executive Vice President and Chief Marketing Officer Vineet Mehra, told Quartz. "How do we help people experience their culture and not just read about it? Music seemed like an obvious way to do that."
Qualivian Investment Partners July 2022 Performance Update
Qualivian Investment Partners performance update for the month ended July 31, 2022. Q2 2022 hedge fund letters, conferences and more Dear Friends of the Fund, Please find our July 2022 performance report below for your review. Qualivian reached its four year track record in December 2021.  We are actively weighing investment proposals. Starting in November Read More
Mehra said since the DNA-based Spotify playlists were added, more than 10,000 people have registered to get a custom playlist.
DNA home test kits have grown popular lately, and about 15 million people have used them to identify their ancestors. The DNA-based Spotify playlists are surely a unique way to discover new music. However, privacy advocates have raised concerns about handing over such a useful piece of information to companies like Ancestry.
Spin pointed out that one must think twice before sending DNA samples to Ancestry. The company's terms of service clearly state that users give up some of their rights to decide how the company can use their DNA. Ancestry's terms of service clearly say the company claims ownership of a "perpetual, royalty-free, worldwide license" that may be used against the user or a "genetic relative" if or when the company or its researchers see fit.
However, when it comes to sharing DNA results with third-party services, Ancestry is very cautious, saying "Protecting our customers' privacy is Ancestry's highest priority."
"Spotify does not have access to DNA data of any Ancestry customers.  Customers can manually input regions, into the playlist generator on Spotify and then a custom playlist is created with songs by artists from the various regions and across a wide variety of musical genres. All information is manually input by customers and the experience is completely optional," Ancestry said in a statement to ValueWalk.
Making Spotify lucrative for artists
In addition to introducing new user-friendly features, Spotify is also working to make its platform more attractive for artists. The music-streaming company recently announced a new way for artists to keep more of the money they earn for their songs. This new Spotify feature allows artists to upload their music directly to the platform,  doing away with the need for a middleman like third-party services or record labels. Artists will then be allowed to keep 50% of the net revenue their songs generate.
Currently, Spotify pays about 52% of the revenue it earns for each stream to record labels. These labels then pay the artists 15% to 50% of that revenue. By eliminating the middlemen, artists will get more money, and Spotify will get to keep some extra revenue.  Royalty payments are the biggest expense for Spotify, so reducing them even by a few percents could make a big impact.
Is Apple Music winning?
With efforts such as the DNA-based playlists and making the platform more lucrative for artists, Spotify aims to beat the growing competition from Apple, which is aggressively making inroads in the music industry. Apple CEO Tim Cook recently claimed Apple Music had surpassed Spotify in the number of paid customers in North America. According to Loup Ventures analyst Gene Munster, Apple has 21 million subscribers in North America, compared to 20 million for Spotify.
"Adjusting for addressable market…Apple is converting potential customers into paying customers at a rate 2.5x faster than Spotify," Munster said, according to Apple Insider.
Munster notes that Apple's higher conversion rate can be partially attributed to the higher disposable incomes of iPhone owners, but the biggest differentiating factor is iOS, which ensures a seamless "integrated music experience." Further, the built-in advertising on the company's other products encourages users to subscribe to Apple Music.
Further, Munster believes Apple Music has more "room to grow." The music service currently has 45 million global subscribers, compared to 780 million active iPhone users. Even though Spotify continues to dominate the music space, its market share has dropped from 65% to 62% year over year. Meanwhile Apple has increased its share from 30% to 34%, and Pandora's share dropped from 6% to 4%.
One advantage Spotify holds over Apple Music is that it works well on both iOS and Android. Though Apple Music supports Android, Munster believes about 95% of Apple Music users are on iOS.
Correction: the earlier version wrongly said Ancestry  account and Spotify account can be linked. The article has also been updated with a statement from Ancestry  over its privacy policies. 
Updated on