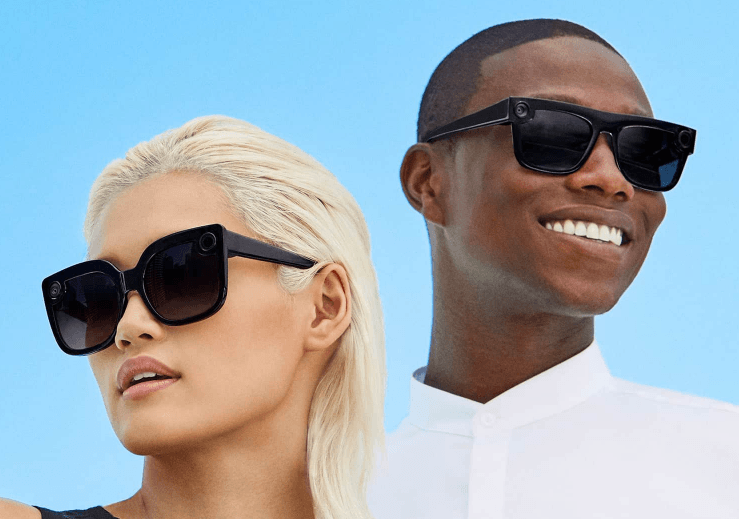 Snap has announced two new frames which include all the features of the earlier model but look more like traditional sunglasses. The new frames for Snap's Spectacles 2 could attract consumers who didn't buy a pair of the original Spectacles because of their design.
How the new frames are different
The new designs for Snap's Spectacles 2 carry the same features and recording quality improvements as the model introduced in April, but they have a more traditional look. The two new frames announced are called the Veronica and Nico styles.
Apart from the look, Snap's Spectacles 2 are also different from the earlier model in a couple of other ways. The new glasses feature polarized lenses and come with a nondescript black "semi-soft" case. The original Spectacles 2 came in a bright yellow hard case.
Hedge fund managers present their best ideas at Robinhood [In-Depth]
The latest Robinhood Investors Conference is in the books, and some hedge funds made an appearance at the conference. In a panel on hedge funds moderated by Maverick Capital's Lee Ainslie, Ricky Sandler of Eminence Capital, Gaurav Kapadia of XN and Glen Kacher of Light Street discussed their own hedge funds and various aspects of Read More
Snap describes the new frames as "Fashion, meet function," adding that "Spectacles are sunglasses that capture your world, the way you see it."
Both new frames are now available for purchase for $199, but in "limited quantities." Going ahead, Snap's Spectacles 2 will also be sold in select Nordstrom and Neiman Marcus stores in the U.S. and at a few retailers in Europe. Like before, users will be able to order prescription lenses via Snap's partner, Lensabl. For now, both frames are available only in black.
Pushing users to share more content
Snap's Spectacles 2 were originally launched in April with new features like water resistance and the ability to capture videos. The model launched in April was priced at $150.
"Spectacles are built to survive pool parties and beach days, and can even take a photo or video under shallow water!" the company says.
On a single charge, the Spectacles 2 can take hundreds of photos or up to 70 videos and transfer them to your phone wirelessly.
"Press the button to record a 10-second video. Press again to keep recording, up to 30 seconds. Press and hold to take a photo," Snap says.
Snap claims that since the debut of its Spectacles 2, users are on average posting 40% more photos and videos. Snap has also made it easier to share content on other platforms by adding automatic camera roll saves. The new models can also generate square-shaped and widescreen photos and videos.
"Spectacles capture photos and videos in our HD circular format, so you can relive memories just the way you saw them. When exporting, you can keep it circular — or share it in square or widescreen format," the company says.
Snap does not seem to be content with the 40% jump in posted content and wants users to post even more. To accomplish this, the company is working on an automatically curated Highlight Story feature that will convert content from the glasses into great things to share. Such a feature would address a common problem faced by GoPro users, who often never edit the large amount of content they shoot.
In March, there were reports that Snap was working on Spectacles that will feature dual cameras, GPS and other high-end features. However, Nico and Veronica don't have these features. It's possible the next-gen Spectacles will get those features.
Could Snap's Spectacles 2 help?
It remains to be seen if Snap's Spectacles 2 and their new features will push more users into buying these glasses. The original Spectacles were not very popular, even among those who purchased them. According to Business Insider, fewer than 50% of the buyers continued to use them after the first month, while a significant percentage of users stopped using it after the first week.
Snap reportedly shipped 220,000 pairs with hundreds of thousands more stocked in its warehouse. The company even took a $40 million write-off as analysts questioned its hardware strategy. The original Spectacles were launched in 2016.
Snap badly needs a hit product. Its stock is hovering just a few cents above its all-time low of $10.06 following the drop in user count in the last quarter. Considering that most of SnapChat's users are teens who may not have enough money to buy a $200 pair of Spectacles, the company needs to come up with a way to make its app more useful for all.
It will also have to work harder to differentiate its features from those of other platforms, which are always read to copy Snapchat's features.
On Wednesday, Snap's shares closed down 4.53% at $10.11.