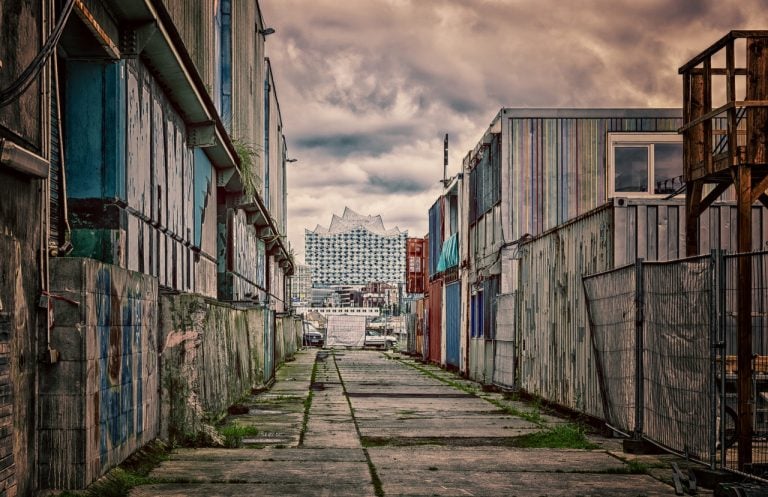 The issue of immigration and the ongoing refugee crisis have been hot-button topics for years, and even more so since President Trump was elected. A team of analysts offered up some interesting insight on the immigration and refugee issue and warned that significant conflict could be on the way because of one serious issue: a lack of jobs.
Q2 hedge fund letters, conference, scoops etc
A growing immigration crisis
Even though critics have been blasting Trump for his tightening policies on immigration and refugees, the U.S. is far from being the only major nation to limit the numbers of those allowed inside its borders. The only difference is that it's trendy to criticize the U.S. for taking the same steps some other nations have taken.
DG Value Adds 36.4% YTD As Distressed Stocks Surge
Dov Gertzulin's DG Capital is having a strong year. According to a copy of the hedge fund's letter to investors of its DG Value Partners Class C strategy, the fund is up 36.4% of the year to the end of June, after a performance of 12.8% in the second quarter. The Class C strategy is Read More
Afghanistan alone is a continual source of refugees seeking a life of peace after 40 years of conflict. The UN Refugee Agency is now calling for an increase in international support for migrants seeking refuge from the war-torn country. Pakistan and Iran are hosting 2.6 million registered refugees from Afghanistan, in addition to many more undocumented immigrants fleeing the violence in their homeland.
Afghanistan is far from being the only nation that's a source of the refugee crisis. Earlier this week, the Thomson Reuters Foundation offered up details on the plight of refugees being held by Australia on the island of Nauru.
Refugee crisis in Australia
The Refugee Council of Australia estimates that approximately 900 refugees are being detained on the island. Many of them are children who have given up hope of ever getting out after spending years on the island with no promise of ever being resettled anywhere. In some ways, the plight of these children sounds eerily similar to that of children detained by U.S. immigration authorities, a practice which has been going on for many years.
Amnesty International called for an answer to the refugee crisis on Nauru as the Pacific Islands Forum came to a close this week without a resolution. New Zealand has offered to accept 150 refugees from Nauru and Manus Island per year, but Australia has so far hampered the nation's efforts to assist those being detained on the island. However, the supply of migrations is on a much more massive scale.
Why big shifts in immigration occur
In a note this week, Macquarie analysts Viktor Shvets and Perry Yeung presented some interesting insight into the immigration pressures that have been sweeping the globe. They referenced several periods throughout history which were marked by mass migrations of people of various ethnicities.
They argued that major changes to migration patterns around the world are rooted in economics, even though the specific causes may differ. They feel that today's immigration pressures are caused by the combination of a "massive demographic bulge in the least developed countries" and the "inability to escape backwardness and deeply corrupt settings in the source countries."
The Macquarie team warned that the pressures from immigration and the refugee crisis will probably continue to build in the coming decades. The key problem is that those who are fleeing their native countries simply have nowhere to go because other nations are closing their borders noting "Demographic time bomb is ticking - ... Africa is the epicentre of a massive bulge..." with war possible.
It's about the jobs
Those who are against open borders often argue (among other things) that immigrants will take jobs that could otherwise be filled by the country's native citizens. The issue is one of financial burden and whether the accepting nation is able to support large numbers of immigrants. The Macquarie team addressed the jobs issue and linked it directly to the immigration crisis.
They explained that in past generations, any extra human capital was either "wasted or allowed to migrate." However, our world today is marked by mass communication systems and higher levels of education, so they see this waste as "unacceptable." The problem is that millions of jobs must be created every year just to support the large number of immigrants and refugees looking to be resettled in a new land. As a case in point, some of the refugees on Nauru who spoke to the Thomson Reuters Foundation highlighted the lack of work as a key issue.
Looking at non-Western economies that are less developed, the Macquarie team estimates that about 50 million jobs in those economies must be created per annum over the next 20 years. If that doesn't happen, they expect the immigrant pressures to increase. They see the biggest bulge of immigrants coming from Africa, although they also noted "considerable growth" in South Asia and the Middle East over the next 10 years.
Roadblocks to immigration
Without dramatic levels of job growth in less developed countries, the Macquarie analysts expect global conflict to increase. They also pointed out that today's immigration pressures are more extreme than they were in any other period of history. For example, they noted that more than 60 million Europeans relocated to North America throughout the 19th century, but despite that, World War I still occurred.
They also highlighted the shifts in income disparities over the generations, explaining that such disparities have always equalized in one of two ways. Either productivity is increased, or wealth and lives are destroyed by conflict. They see a recipe for disaster currently in the making because of blockades caused by "technological disruption and populism."
"Blocking immigration while simultaneously constraining trade and capital flows is the recipe for conflicts and disorderly migrations," they warned.
They see the best solution to this problem is a "massive increase in co-ordinated Marshall Plans for the least developed economies." The Marshall Plan was a U.S. effort to help rebuild Western Europe after World War II.
However, with the continent of Africa expecting to increase several billion people over the next few decades, it looks like things will only get worse unless the continent produces rapid economic growth.
This article first appeared on ValueWalkPremium on 9/8/2018