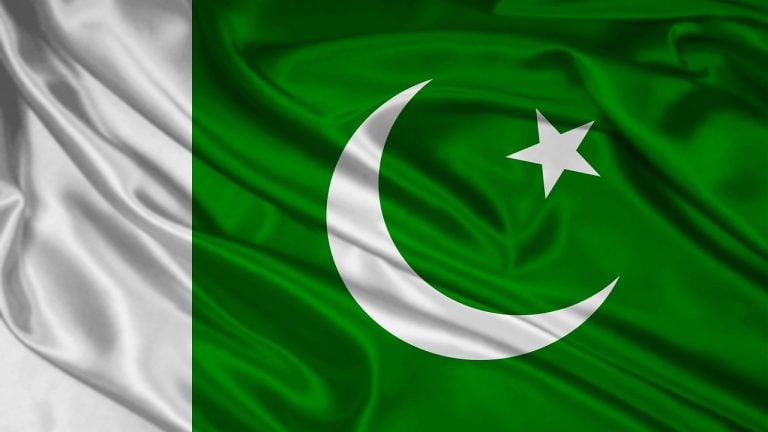 Pakistan Foreign Minister Shah Mehmood Qureshi met with U.S. President Donald Trump on the sidelines of the UN General Assembly's 73rd session in New York on Tuesday. Qureshi said he received a "positive response" from Trump on the matter of rebuilding "cordial" Pak-US relations.
Working to rebuild Pak-US relations
"I met with President Trump at the reception where I had the opportunity to discuss Pak-US relations with him. I requested him to rebuild the cordial relations that we have enjoyed in the past," Qureshi told Pakistan Television. Trump assured him that the U.S. also intends to "rebuild" relations with Pakistan.
Qureshi also met with U.S. Secretary of State Mike Pompeo, who is also optimistic on Pak-US relations. Pompeo also sent his regards to Pakistan Prime Minister Imran Khan.
How Warren Buffett Went From Hating To Loving Banks
Since the financial crisis, Warren Buffett's Berkshire Hathaway has had significant exposure to financial stocks in its portfolio. Q1 2021 hedge fund letters, conferences and more At the end of March this year, Bank of America accounted for nearly 15% of the conglomerate's vast equity portfolio. Until very recently, Wells Fargo was also a prominent Read More
"Send my greetings to your leader," Pompeo told Qureshi.
The two leaders met in Islamabad earlier this month and plan to meet again on Oct. 2 in Washington.
In New York, Qureshi also met with Turkish President Recep Tayyip Erdoğan and Chinese Foreign Minister Wang Yi. Qureshi is on a 10-day official visit to the U.S. During the visit, he will hold talks with the Trump administration and address the UN General Assembly. That will be the new Pakistani government's first interaction with the UN. Qureshi is scheduled to address the UN General Assembly On Sept. 29.
Why the U.S. needs Pakistan
During his Islamabad visit, Pompeo met with Pakistani officials to discuss the civil and military leadership issues which are preventing cordial Pak-US relations. Pompeo was the first foreign dignitary to meet with the new PM, and he reportedly focused on two issues: reviving Pak-US relations and Pakistan's support for the U.S.-led Afghan peace process.
U.S. officials have been asking for Pakistan's help to end the Afghan war. The U.S. intends to negotiate peace with some Taliban factions despite the recent terrorist attacks.
"What we're seeing here is, there are some factions, some elements of the Taliban that clearly are not on board with peace. Others do want to have peace negotiations and peace discussions," State Department spokesperson Heather Nauert said when commenting on the recent terrorist attacks.
Washington hopes Pakistan will be able to convince the Afghan Taliban to join the peace process. Pakistan is also expected to help establish political stability in Kabul, which would support the peaceful withdrawal of American troops from Afghanistan. Pakistan also has control over the roads into and out of landlocked Afghanistan, and the U.S. needs supply routes into the country to support its military efforts there. Though there are other routes, they are much costlier and will require working with Russia.
Why Pakistan needs the U.S.
Pak-US relations have soured since Trump assumed power last year. Earlier this year, Trump slashed about $1.1 billion in security assistance to Pakistan, accusing Islamabad of "lies and deceit" over its role in the Afghan conflict. Earlier this month, the U.S. canceled $300 million in reimbursements for the Coalition Support Funds. Trump claims the U.S. has supplied $33 billion in aid to Pakistan over the past 15 years.
Pakistan is going through a financial crisis which is leading to a widening deficit and depleting foreign reserves. Many are of the view that the $62 billion China-Pakistan Economic Corridor (CPEC) is largely to blame for Islamabad's plight. Questions about financing CPEC have been raised, including the Chinese investments in Pakistani infrastructure. China is also quiet about the contract details, adding to the secrecy behind CPEC's real objective.
Pakistan now has less than two months of foreign reserves left with the due date for large debt payments also approaching. Amid such a backdrop, the country is working on a $12 billion bailout package with the International Monetary Fund. It would be Pakistan's biggest bailout ever from the IMF. The fund loaned $5.3 billion to Pakistan in 2013.
Cordial Pak-US relations would make it easy for Pakistan to get the bailout package. However, Pompeo previously warned the IMF that the Trump administration would not support the fund in loaning U.S. dollars to Pakistan, which will use it to pay China back.
"There's no rationale for IMF tax dollars — and associated with that, American dollars that are part of the IMF funding — for those to go to bail out Chinese bondholders or China itself," Pompeo told CNBC.