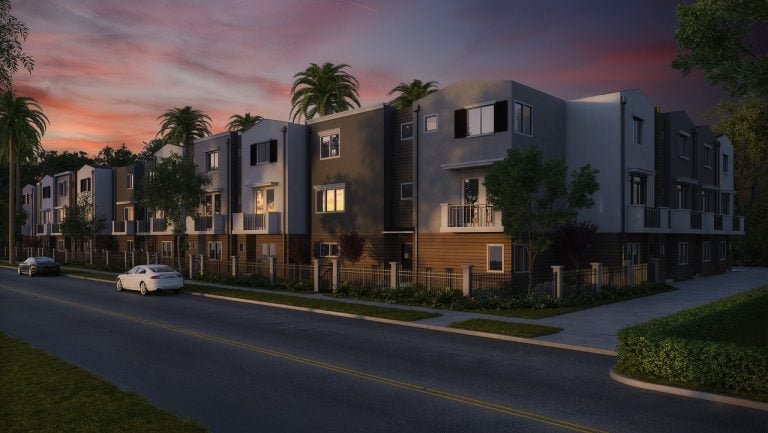 Even in 2018 – 2019, real estate remains one of the best forms of investment, and the market is only ever expanding. However, when it comes to you making your investments in 2019, what sort of considerations do you need to be thinking of, so you know you're making the right decisions?
While this changes year-on-year, an outgoing location, location growth, safety, security and a ton of other property elements are still the main factors to think about. If you're looking at these and wondering about which places tick the boxes, we're here to help.
We're going to explore ten of the most exciting property investment opportunities, giving you everything you need to know about what's hot in the property market of 2019.
Goldman Sachs: Hedge Funds Rotated From Growth To Value And Reduced Leverage In Q1
According to Goldman Sachs ' Hedge Fund Trend Monitor report, hedge funds rotated away from growth stocks, reduced leverage, and increased their tilt towards the Industrial, Material, and Energy sectors in the first quarter of 2021. Q1 2021 hedge fund letters, conferences and more The report analyses the holdings of 807 different hedge funds worldwide, Read More
[REITs]
Q2 hedge fund letters, conference, scoops etc
#1 – Miami, Florida
In recent years, foreigners have flocked to the sunny coasts of US, having spent an estimated $7.5 billion on property in the area on homes over $1 million in value. 25% of this huge sum was in Miami, and it doesn't show any signs of slowing down. There's also the tax advantage which makes the area great for investors!
#2 – Atlanta, Georgia
Since Atlanta is home to the home-bases of corporations like Coca-Cola, Amazon and Home Depot, it should come at no surprise that the city is teeming with jobs and opportunities, which makes it a fantastic city for investors with commercial interests or looking to provide for on the residential side of things.
#3 – Chicago, Illinois
A list of property investment opportunities wouldn't be complete without a mention of the grand city of Chicago, a city that consistently tops real estate lists year after year. Renowned for its business
#4 – Washington DC, Metro Area
With over 1 million square feet of office space built and introduced to the city over the last 12 months, the commercial markets in Washington DC are set to boom throughout 2019. With a ton of affordable neighborhoods in the city or the workers and an increasingly vibrant culture, this is another great city that should be on the top of your list.
#5 – Phoenix, Arizona
It seems unreal just how many investment opportunities Phoenix, Arizona continues to provide to the rest of the world. With low taxes and a fair and competitive commercial market and business environment than anywhere else in the US, for commercial investment, this is a great place to look.
#6 – Minneapolis, St. Paul
Perhaps one of the biggest secrets in the real estate investment industry, this city is a hidden gold mine. With one of the lowest vacancy rates in the entire US, home to 18 Fortune 500 companies and a slow and steady growth year or year, Minneapolis is and will continue to be an investment haven.
Whether you plan to invest in residential or commercial property opportunities, this is one of those cities which is seemingly designed for a steady and reliable return.
#7 – Downtown LA, USA
While Downtown LA used to be renowned for being unsafe and unsecure, recent changes and development over the last 2-3 years have changed this around completely. With guarded streets and the upcoming Olympic Games in 2028, in addition to the influx of tech companies moving to the area, this is a hot spot ready to take off.
#8 – Amsterdam, The Netherlands
It's safe to say that Amsterdam is one of the most sought-after cities in the world, and when it comes to residential or commercial investments, there's no shortage of opportunities in all industries and sectors. While the price is high, the city is becoming more and more attractive to investors all over the world since all growth indicators hit an all-time high.
This is a great place to invest since the property prices perfectly fit the niche of people who are looking for European city life, without having to pay the higher costs more established cities such as Paris or Berlin.
#9 – Manilla, The Philippines
The Philippines may seem like an odd place to start investing, but in the capital city of Manilla, the home of over 13 million people, growth is oozing from every street. Thanks to the development of many city areas, the boom in tourism and the investments of companies, individuals and organizations all over the world, Manilla is set to be one of the biggest growth cities of 2019.
#10 – Austin, Texas
While this may not be the first item on your list, the low cost of living in Austin, Texas, as well as above average education rates and a beautiful environment, it's no wonder Austin's population is starting to boom. With this, both residential and commercial property is booming and is predicted to for the foreseeable future.
---
Author bio:
Joel Syder is a business analyst and writer at Academic Brits and Originwritings. He enjoys helping people stay informed and to realize their potential in the property market and through property investment opportunities.