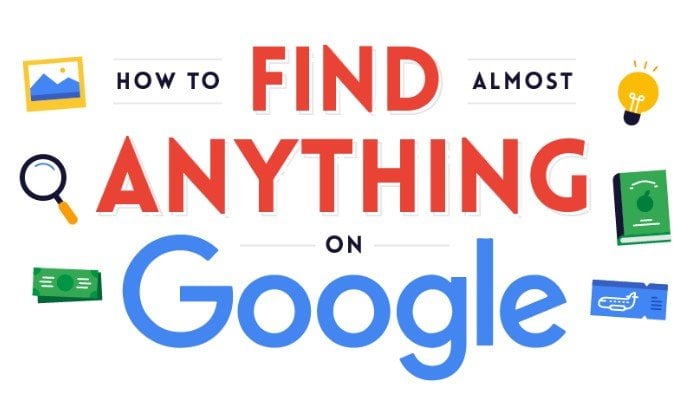 So it turns out, Google was a pretty good investment for some people. Okay, that's hardly news today – but we see it reflected in the way the corporation is constantly driving forward, innovating their services and back-room strategies in an ever-greater quest for power and influence. The organization strongly believes itself to a force for good (despite jettisoning the "don't be evil" part of their company statement), claiming "Google's mission is to organize the world's information and make it universally accessible and useful."
Like a sugar-sweet energy drink or grabbing an Uber in a hurry, sometimes that convenience is irresistible even if you suspect it's bad for you and for society in general. By one count, we make 40,000 search queries every second on average, equating to over 3.5 billion searches per day and 1.2 trillion searches every year. While it's not quite impossible to imagine a world without internet searches, society would face major problems if it happened tomorrow. So what option do we have but to follow Google's lead, and constantly drive forward, improving our search abilities day by day?
Hedge Fund Launches Jump Despite Equity Market Declines
Last year was a bumper year for hedge fund launches. According to a Hedge Fund Research report released towards the end of March, 614 new funds hit the market in 2021. That was the highest number of launches since 2017, when a record 735 new hedge funds were rolled out to investors. What's interesting about Read More
Q2 hedge fund letters, conference, scoops etc
Well, it's hardly a necessity. Google is one of the broadest-reaching media companies around. It's used by the poor and the rich, the educated, the underprivileged, and that stupid guy you went to school with. While the corporation will only make money as long as business flows through those searches, the project only makes sense at this scale as long as its basic search service is available and useable to everyone.
That means that much of Google's development, at least as far as the Google search page is concerned, goes both ways. On the one hand, they are putting a lot of work and research into making their AI smarter at understanding human syntax and context. In short, semantics. A lot of people will continue to type in misspelt, badly-phrased, stream-of-conscious searches that another human might or might not understand but which would until recently have been nonsense to a robot. Google is quickly learning to interpret these so as not to lose that business. It has a lab set up and even makes games for people to play that teach its computers how to understand us. Even when a smart person makes a reasonable request for information, the nature of language means that what they want can be ambiguous – but Google is figuring out how to know what you mean.
On the other hand, Google is working on helping humans to make more effective searches. They want us to learn the language of databases, and the new techniques that they're developing. Sure you can type something in wrong, hit Return, and still expect a reasonably appropriate set of results to greet you, which you can sift through to find your answers. But engaged search engine users can make things a whole lot easier on themselves by learning a handful of shortcuts for filtering right down to the answers you need.
This can save a whole lot of time when you're in business and every moment wasted costs you money. Consider a scenario when you're about to take a flight for a meeting, and your client calls to say they've only got limited time and you need to be out of there an hour after your flight lands. It occurs to you that if your flight is delayed, the whole journey will be a waste of everyone's time. So what do you do?
Normally, the solution would be to Google search for the airport from which your flying, or the airline that's taking you, and slowly navigate your way through their (usually cluttered) website until you can find the departures page. You then work your way around it until you spot your flight among dozens of others, and check what the latest update is on your flight's status. Is it on time, or does it look like it's delayed?
Well, if that was your process, you're doing it all wrong! One of Google's shortcuts is to identify a flight's status in just a few clicks. You simply type in your flight number between square brackets, for example: [BA2491A] – then hit Return, and your flight status will appear before your eyes. You just saved five minutes of getting-ready time.
Google is now full of shortcuts like this. You can do a similar thing for release dates if you're in the movie business (or just keen to see a particular picture in your free time!) by entering '[film name] release date'. And international currencies can be computed in moments, by just typing in the relevant ones (for example, 'pounds to dollars'). Rather than just a list of results, this brings up a 'card' containing a currency calculator, the current exchange rate, and even a graph showing how that rate has changed over the past three weeks. You can add your conversion figure to either box, so switching from one target currency to the other is easy, and of course there are drop down menus if you want to switch to another currency altogether.
If these solutions sound useful for you, and you're willing to stare your reference books in the face as you walk backwards into Google, have a look at this new infographic from NetCredit. It contains just about every Google search short cut and Easter Egg you could ever need. How did you not find it sooner?

---
G. John Cole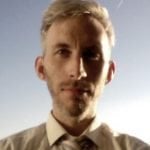 John writes on behalf of NeoMam Studios. A digital nomad specializing in leadership, digital media, and personal growth topics, his passions include world cinema and biscuits. A native Englishman, he is always on the move, but can most commonly be spotted in the UK, Norway, and the Balkans.
Website: gjohncole.com
LinkedIn: https://www.linkedin.com/in/gjohncole
Twitter: https://twitter.com/gjohncole
Gravatar: https://en.gravatar.com/gjohncole
Updated on