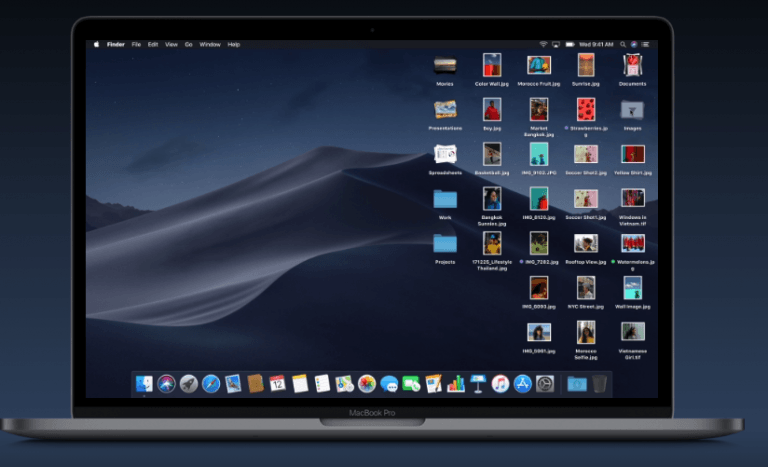 The macOS Mojave has been officially released to the public. A lot of Mac users might be planning to download and install the new software as soon as possible. However, it makes sense to wait around for some time to let Apple identify and fix any potential issues in the software before you upgrade. If you want to move to the new OS using clean install method, you might be wondering how to create macOS Mojave 10.14 bootable USB flash drive.
The macOS Mojave 10.14 bootable USB flash drive will do much more than just allowing you to clean install. You can also install macOS Mojave on multiple Macs without having to re-download the software, and boot the system for troubleshooting. Before you start, let me tell you that you'll need a USB-C flash drive with at least 16GB of storage. You can get a 16GB USB-C flash drive on Amazon for around $10.
How to create it
It's worth pointing out that the process will erase all the data you've stored on the flash drive. So, make sure the drive is empty before you start. Now let's dive in:
Ray Dalio At Robin Hood 2021: The Market Is Not In A Bubble
At this year's annual Robin Hood conference, which was held virtually, the founder of the world's largest hedge fund, Ray Dalio, talked about asset bubbles and how investors could detect as well as deal with bubbles in the marketplace. Q1 2021 hedge fund letters, conferences and more Dalio believes that by studying past market cycles Read More
Download the macOS Mojave 10.14 straight from the Mac App Store
Once it's downloaded, an installer will pop up. Close it by pressing Command + Q
Open the Finder window and go to Applications. Right-click on Install macOS 10.14 and then select Show Package Contents
Now go to Contents > Resources
Open a Terminal window from Applications > Utilities
After opening the Terminal window, type sudo followed by a space
Drag the Createinstallmedia from Resources that you opened earlier to the Terminal window
Now enter –volume followed by a space
Now go to Finder > Go > Go To Folder
Type /Volumes in the Go To Folder and click Go
Connect your USB flash drive to the Mac and wait for it to appear in the Finder window
Drag the USB flash drive volume into the Terminal window
Press Return to submit the command
When prompted type a y and press return again
The install process will now start, which may take up to 30 minutes. The data (if any) on your USB drive will be erased and the installer files will be copied to the drive
Using the macOS Mojave 10.14 bootable USB flash drive
Once the process is complete, you'll have the macOS Mojave 10.14 bootable USB flash drive that you can use to clean install macOS Mojave on your Mac. When it's time to clean install, shut down your Mac with the USB drive inserted, restart the device while holding the Option (⌥) Key, select the drive from the Startup Manager, and let your Mac boot from the selected drive.
Using the macOS Mojave 10.14 bootable USB flash drive allows you to repartition or reformat the startup drive. Also, you can keep it in a safe place for future use when your Mac needs troubleshooting. You can also install the software on other Macs using the flash drive, eliminating the need to re-download a new copy from the Mac App Store again and again.
The macOS Mojave has received major interface updates including an improved Dark Mode. It also gets a new Stacks feature that automatically organizes files for easy access into different 'Stacks.' The software also brings a new gallery view that offers a preview of files and photos. You'll also be able to enjoy features like Home, News, and Voice Memos right on your Mac.