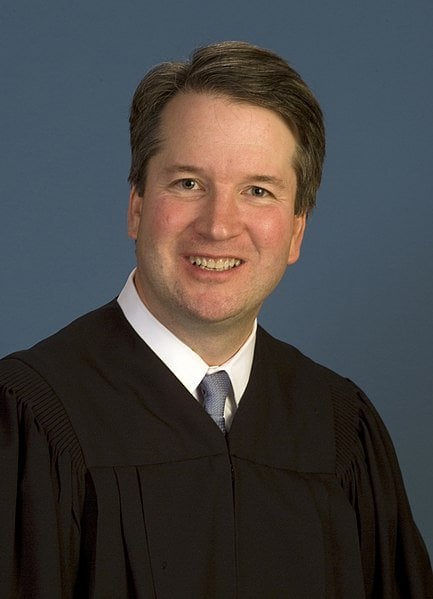 Optics Of Not Allowing Them To Be Sworn Could Be Devastating 
WASHINGTON, DC, September 26, 2018 –  Although only one accuser [Prof. Christine Ford] is currently scheduled to testify at Thursday's hearing on Judge Brett Kavanaugh's nomination, it is very possible that at least one, if not both, of the other two women who have now come forward with allegations of his sexual misconduct will appear, and that senators opposing the nomination will seek to have them sworn in and testify, suggests public interest law professor John Banzhaf, who predicted many days before it happened that additional women with similar allegations would in fact come forward.
While it's one thing to decline to schedule new additional hearings based simply upon very recent allegations in the media from previously unknown women, even if supplemented by written statements, it's quite another to refuse – especially before a massive TV audience – to hear witnesses who are in the hearing chamber, or in a nearby senate office, who are demanding to testify under oath about serious sexual misconduct which many think should disqualify the nominee, says Banzhaf.
Marathon Partners: There Is A "Compelling Opportunity" In US Cannabis
Marathon Partners Equity Management, the equity long/short hedge fund founded in 1997, added 8.03% in the second quarter of 2021. Q2 2021 hedge fund letters, conferences and more According to a copy of the hedge fund's second-quarter investor update, which ValueWalk has been able to review, the firm returned 3.24% net in April, 0.12% in Read More
Q2 hedge fund letters, conference, scoops etc
Therefore, its not unreasonable to suspect that resourceful, creative, and aggressive lawyers would seek to use that tactic - having a friendly senator bring their client into the hearing, or to have her ready in a nearby office, and move to extend the hearing only slightly to hear her testimony under oath - says Banzhaf, who notes that Michael Avenatti [who now represents Julie Swetnick, the 3rd accuser] has already proven himself to be that kind of lawyer in his representation of Stormy Daniels, and the lawyer representing Deborah Ramirez probably is also.
Particularly with a committee vote on the nomination now scheduled for Friday, it's hard to see what reasonable excuse the other members of the committee might have to refuse to hear - under oath, and with the option to conduct a forceful cross examination - from two women who were there and claim to be victims (not just third-party witnesses) to serious and possibly even criminal acts of sexual misconduct by someone seeking one of the most powerful positions is the land, says Banzhaf.
The committee's new invitation to Ramirez and Swetnick to submit a sworn statement falls far short of permitting them to testify under oath so that the public can see and judge them.
Indeed, it is virtually useless if the committee, as planned, is going to vote Friday on his nomination, since that will then leave two allegations of sexual misconduct, although perhaps outlined in a sworn statement, unexamined, and with the opportunity for the public to judge their credibility, says Banzhaf.
Surprise witnesses at Senate hearings are apparently not unknown, says Banzhaf, and it appears that nothing would stop any Democratic member of the committee from bringing one or even both of these witnesses as their guests, and then to asking to have them testify then and there without any need for a new hearing, or even to delay the vote, suggests Prof. Banzhaf.