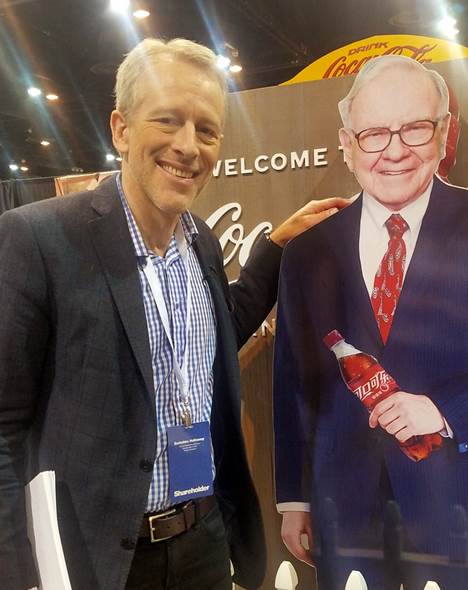 Kase Learning seminar on An Introduction to Value Investing, Sept. 12, 2018. For more information about Kase Learning and our programs, please go to www.kaselearning.com.

Kase Learning Seminar On An Introduction To Value Investing
How Value Investors Can Win With Tech And "Fallen" Growth Stocks
Many value investors have given up on their strategy over the last 15 years amid concerns that value investing no longer worked. However, some made small adjustments to their strategy but remained value investors to the core. Now all of the value investors who held fast to their investment philosophy are being rewarded as value Read More
Q2 hedge fund letters, conference, scoops etc
Transcript
Good evening everyone. Why don't we get started I think there can be quite a few more people trickling in 20 minutes or so but we're going to start with just going to be introducing ourselves and hello everybody everybody's trying to have an arm. I'm going to have to stay for the camera Congress here over there. So I mean they strange in the evening but thanks for joining us. So let's just start with. A quick overview of what we're going to cover a little bit of introduction overview.
And this is an introduction of value investing so you know some of you my friend Chris here he was one of my has been one of my mentors in this business is he ran a fund for decades and was one of my first mentors in the business.
It's sort of a funny and flattering I suppose that someone who's a real legend in the business. He likes to say he labors and well-deserved obscurity. But the guy who bought Berkshire Hathaway stock at eighteen hundred seventy six dollars a share and has never sold it he still owns the shares that I think like you do that you do that once in your career.
You are smart enough to sell. I don't need to teach you so.
So there's there's a real range of experience in that room but so but this is this is this is just sort of an introduction as you don't know anything about investing in stocks. But we can start diving into deeper stuff if you want during the during the QNX. So talk about some of the basic concepts intrinsic value margin of safety. The concept of letting the market serve a doctor guide and then dive into you know the sort of basic principles as we see them to being a successful investor. And then we've got gold stocks. That's what we'll talk about. Well three stocks actually Berkshire Hathaway and Facebook. So let's start. Let me just start bricklayer's interspersing myself personally and professionally. My parents were among the first couples to meet married the piece where I grew up. In Tanzania Nicaragua. Most of my childhood. That's me in the upper left corner planning to be a farmer. So I went to school with chance in the infirmaries children. It was my first education and that's me and my sister in the upper right. With my we find our girls are out of horseback riders. My one face to face trial was the 600 is saying Stanford marshmallow test. Did you. Did you not. You are on my way these efforts are still tracking me to this day and tracking my oldest drive. But they never tell you Martian answer that is not actually a picture of me. There are no pictures of me sitting in front of Marchmont and he says forty five years ago. But I ended up going to western Massachusetts going to undergrad where I met Lachmann a good friends to this day. Like acting today. A couple right after college help start Teach for America. The only real drop out in the 30 years since I graduated college was working two years associate Boston Consulting Group. And while there Bill and I crashed the Harvard Law School orientation this is where we met a childhood friend of girls who became my wife 24 years and 11 months ago today. I think the anniversary is week from a month from today. So
Updated on