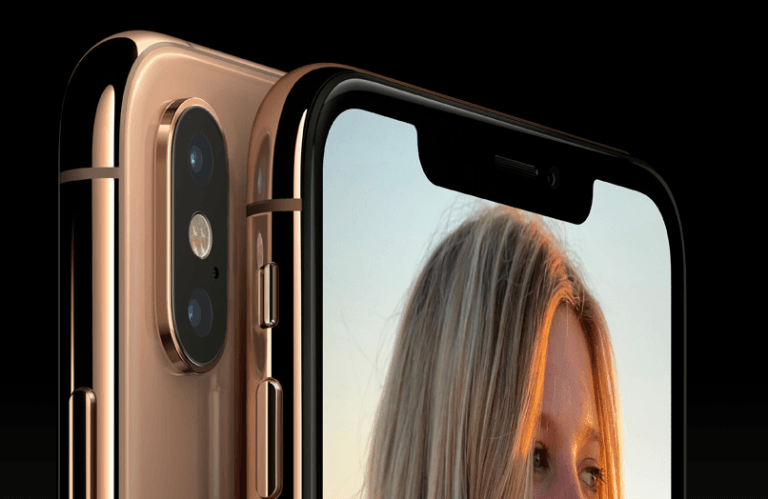 Apple's iPhone XS and iPhone XS Max are the same except for their size, and if reports are to be believed, this one difference is a big selling point for the XS Max despite its higher price tag. In a note obtained by MacRumors on Monday, TF International Securities analyst Ming-Chi Kuo said iPhone XS Max demand is far outpacing that of its smaller sibling.

iPhone XS Max demand is much higher than XS
Both new phones, which went on sale last weekend, are premium devices with starting prices of $999 and $1,099, respectively. However, Kuo claims the bigger handset is more popular.
"We have determined that the demand for XS Max is better than expected, (3-4 times that of XS)," Kuo said.
London Value Investor Conference 2022: Chris Hohn On Making Money And Saving The World
Chris Hohn the founder and manager of TCI Fund Management was the star speaker at this year's London Value Investor Conference, which took place on May 19th. The investor has earned himself a reputation for being one of the world's most successful hedge fund managers over the past few decades. TCI, which stands for The Read More
He added that the gold and space grey models are more in demand than the silver model, and the 256GB variant is more popular while the 512GB is facing shortages as only Samsung currently ships "NAND Flash well." Kuo also believes iPhone XS Max demand will further grow in the fourth quarter due to demand from Asia and the holiday shopping season.
Over the next two quarters, Kuo believes XS Max shipments will be 5% to 10% more than those of the XS. Overall, Kuo predicts Apple will ship about 75 million to 80 million units of both phones in the second half of 2018.
Smartphones have been steadily growing bigger since Samsung released the original Galaxy Note. At the time, many people slammed Samsung for launching an awkward-looking phone, but now every smartphone maker is making bigger phones, including Apple, which at one time hated the idea of bigger phones.
Apple's biggest iPhone ever now seems to be its bestselling phone. It must be noted that the iPhone XS Max is actually smaller than the iPhone 8 Plus. The new iPhone measures 6.2 x 3.05 inches, versus 6.24 x 3.07 inches for the 8 Plus, but thanks to the smaller bezels, the new iPhones are bigger.
More evidence of strong iPhone XS Max demand
Other than Kuo, Rosenblatt Securities analyst Jun Zhang also suggests strong iPhone XS Max demand. Zhang's prediction is based on early sales trends following the first official weekend of the new iPhones' availability. Zhang has a Buy rating on Apple with a price target of $200.
We may never know the official sales figures for the iPhone XS and iPhone XS Max. Apple doesn't break down the number beyond the overall iPhone count, but we may get a hint from Apple executives when they release the company's next quarterly earnings report. Until then, we will have to depend on unofficial figures like those from Kuo, to estimate iPhone XS and iPhone XS Max demand.
iPhone XR to trigger real "supercycle"
Despite the warm reception to the two new iPhones, Kuo believes the real "supercycle" will start when the iPhone XR debuts next month. With a starting price of $750, the iPhone XR will encourage many to upgrade from their older iPhones. The iPhone XR will be available for pre-order starting Oct. 19.
Kuo warned that suppliers like Japan Display and LG are facing issues with producing enough displays for the iPhone XR, but he also expects the display-related production hurdles to "markedly improve" by October.
Apple has given the iPhone XR almost all the features of its premium siblings, like the bigger display, Face ID and the same A12 Bionic chipset. However, the iPhone XR has only a single-lens camera on the back.
Apple Watch demand also appears better than expected
Kuo also reports that demand for the Apple Watch Series 4 is higher than expected. He has also raised his forecast for the number of watches he expects Apple to sell. His Apple Watch shipment forecast now stands at 18.5 million to 19.5 million units for 2018, compared to 18 million earlier.
"The capacity of the assembler Quanta is full already; therefore, the supply cannot improve significantly until second supplier Compal's mass production for Apple Watch Series 4 starting from November," Kuo said.
The Apple Watch Series 4 features a bigger screen and built-in cellular connectivity. The new health-related features include an electrocardiogram sensor, which will monitor heart activity and detect abnormalities and health issues. However, users won't be getting that feature when the new watch launches; it will be activated later.
Updated on