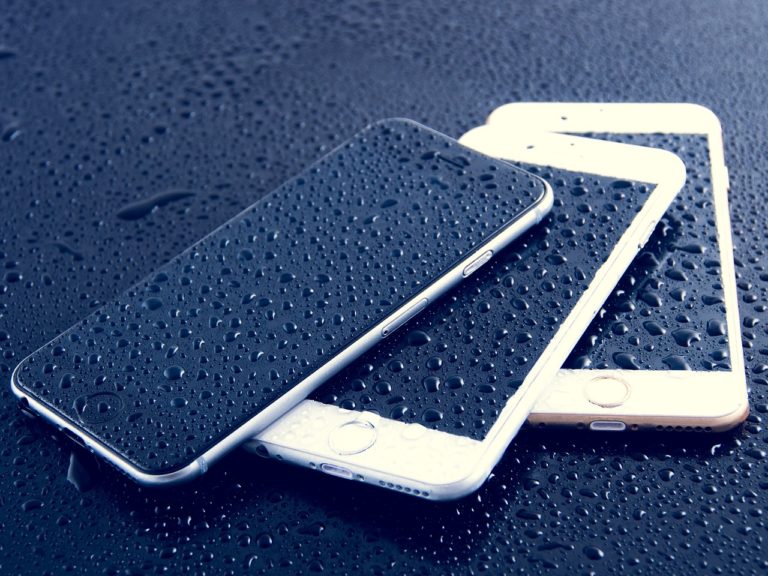 Apple's much-anticipated iPhone launch event will soon kick off. The focus of the event is surely the iPhone, especially the two premium models, which will likely be called the iPhone XS and iPhone XS Max. Though most of the specifications of these two iPhones are already known, suspense remains over the iPhone XS price and iPhone XS Max price.
2018 iPhones to get a higher-than-expected price
Based on the iPhone 8 and iPhone 8 Plus prices, it was speculated that the iPhone XS price would start at $799, while the iPhone XS Max price would start at $999. However, according to Bank of America analyst Wamsi Mohan, both iPhone models could cost much more.
"iPhone pricing is likely higher than embedded in consensus. Although investor expectations are for some moderation in pricing for 2019 models, we expect Apple to continue to price the iPhones for value, which should drive upside to consensus estimates," the analyst said, according to CNBC.
Exclusive: Dan Loeb's Two New Stock Picks [Q1 Letter]
Third Point's Dan Loeb discusses their new positions in a letter to investor reviewed by ValueWalk. Stay tuned for more coverage. Loeb notes some new purchases as follows: Third Point's investment in Grab is an excellent example of our ability to "lifecycle invest" by being a thought and financial partner from growth capital stages to Read More
According to Mohan, the iPhone XS price could start at $999, while the iPhone XS Max price could start at $1,049. The analyst expects the LCD model to be priced at $799. Apple believes buyers will pay a higher price for bigger devices, the analyst notes. Even if Apple sells fewer units of the new iPhones, the higher selling price would help it earn more revenue.
Mohan's claims about the pricing are in line with Apple's strategy of raising the ASP with each launch. In the last quarter, Apple shipped 41.3 million iPhones, almost the same number it shipped in the same quarter last year. However, Apple was able to raise its ASP to $724 thanks to the pricey iPhone X, which starts at $999.
Mohan now expects the average selling price (ASP) for the iPhone in fiscal 2019 to be $815. A higher ASP means bigger profit margins for the company and, in turn, s better return for investors. He also points out that if the market sees the higher iPhone pricing as negative and Apple stock drops, it would be a "particularly attractive opportunity to buy the stock."
Suspense over iPhone XS price and iPhone XS Max Price
Mohan's claims refute the earlier reports that 2018 iPhones wouldn't cross the $1,000 mark. According to research firm TrendForce, the 6.1-inch LCD iPhone could start at around $699, the 5.8-inch iPhone XS price could start at $899, and the 6.5-inch iPhone XS Max price will likely be $999. Even trusted analyst Ming-Chi Kuo predicted that the 6.1-inch LCD iPhone would start at around $600.
In contrast, UBS analysts Steven Milunovich and Benjamin Wilson predicted in April that Apple's flagship iPhone for 2018 might cost $1,100.
"Once Apple establishes a price band it typically keeps it, consistent with what we've heard from former Apple employees," the analyst said, according to Business Insider.
To compensate for the high cost of the premium iPhone, the analysts suggested Apple could launch a cheaper alternatives as well. The analysts also outlined Apple's strategy, which is to keep pushing repeat customers to buy higher-priced products while also offering cheaper alternatives to first-time buyers.
Here's what else to expect at the Apple event
If you are fed up with the contradictory reports about the price of the new iPhones, the good news is you will not have to wait much to learn the real prices. Apple's event will start in a few hours at the Steve Jobs Theater on its circular Apple Park campus in Cupertino, Calif.
Apple CEO Tim Cook and other key executives will announce the new products in a room packed with special guests, analysts, media members and employees. Along with the new iPhones, Apple is expected to announce the Apple Watch 4 as well. The updated watch is expected to feature a bezel-free design, providing more usable screen space in a similar-sized frame. Reports suggest the new watch will offer 15% more screen real estate.
Apple is also expected to reveal the dates for upcoming software updates, including iOS 12 and MacOS Mojave. Speculations indicate that Apple could also launch a MacBook and a new iPad Pro at the event and share some news on the AirPods and AirPower charging pad. The AirPods 2 are expected to be water resistant and come with wireless charging cases.