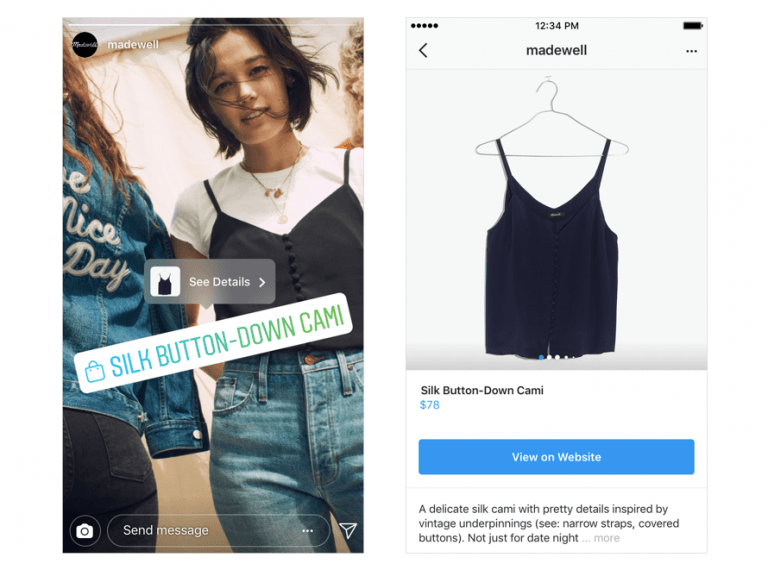 Instagram wants to personalize users' shopping experience by adding new ways to shop on Stories. The idea is to let users connect with their friends on all levels, and shopping is another way to do that.
On Sept. 17, the social network announced two new updates that add new ways to shop on the platform. These updates will allow users who stumble across their favorite fashion brand on Instagram to make purchases more intuitively.
Shopping in Stories extension
According to the press release announcing the Instagram updates, there are more than 90 million Instagram accounts which include tags in shopping-related posts every month. The release also states that more than 400 million accounts use Stories every day to get to see what's going on with their favorite accounts, while one-third of the most-viewed stories come from business accounts. By tapping the practices employed by these business accounts, the Shopping in Stories feature will enable brands to tell a better story about their products and encourage Instagram users to shop in Stories.
RV Capital 1H22 Letter to Co-Investors in Business Owner