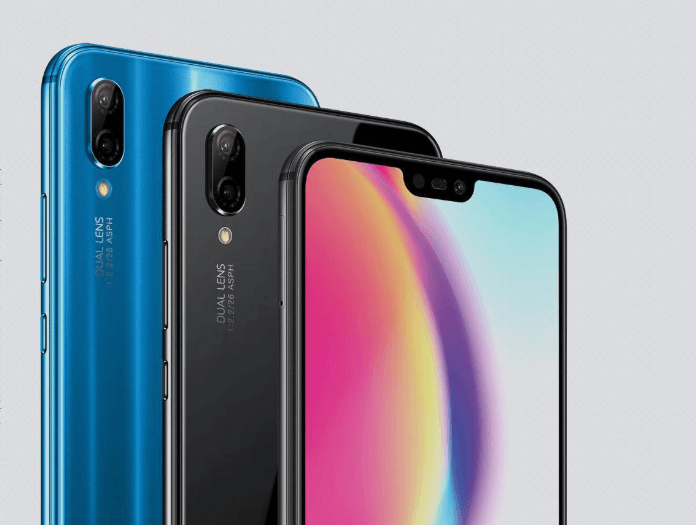 Huawei was caught cheating again, but this time, it is related to a getting good score in performance tests. Specifically, the Chinese company was reportedly caught programming some of its high-end smartphones to perform well in benchmark tests.
Here's how Huawei was caught cheating
Huawei's unethical act was discovered by AnandTech, which claims the Chinese company optimized its P20 smartphone to perform well while running 3DMark, a popular benchmarking app.
After AnandTech's discovery, 3DMark released a statement saying it has confirmed the findings. As a result, it is delisting the P20 and three more Huawei phones which are showing similar traits. The Huawei phones which have been delisted are the P20, P20 Pro, Nova 3 and Honor Play. These delisted phones will still appear in 3DMark's list, but they will carry no scores.
Gator Financial Partners 1H2022 Performance Update
Gator Financial Partners letter to investors for the first half of the year ended June 30, 2022. Q2 2022 hedge fund letters, conferences and more Dear Gator Financial Partners:  We are pleased to provide you with Gator Financial Partners, LLC's (the "Fund" or "GFP") 1st Half 2022 investor letter. This letter reviews the Fund's 1st Read More
"After testing the devices in our own lab and confirming that they breach our rules, we have decided to delist the affected models and remove them from our performance rankings," said UL, the company behind the 3DMark app, in a statement.
Huawei later admitted to optimizing some of its handsets. The Chinese company told Android Authority in a statement that its phones are designed to adjust their performance based on which apps are running. It must be noted that when testers ran the unlabeled (internal) version of the benchmark test, the Huawei phone was unable to recognize it, and as a result, it performed miserably.
"The difference in scores tells us that the devices are simply recognizing the 3DMark app by name rather than adapting to the type of work in the test," said UL. The company claimed that on testing Huawei phone with the Google Play version, the performance recorded was 47% more than the internal version.
Not the first time Huawei was caught cheating
There is nothing wrong with programming phones to adjust their performance based on their workloads, but optimizing them to work well on certain apps, especially a specific benchmark app, is surely wrong and unethical. This is what UL says as well.
"This kind of detection and optimization is forbidden by our rules for manufacturers," it said.
Huawei has promised to make some changes. The Chinese company will make a "Performance Mode" available to users, who can turn it on and off according to their needs. UL's rules also approve such provisions.
Huawei is not the first company to be caught cheating in benchmark tests. In 2013, Samsung did something similar, and just last year, OnePlus also did the same. Moreover, these benchmark numbers don't have much impact on consumers' buying decisions or the overall experience of using a particular phone.
Even Huawei also feels the same way, saying it gives priority to user experience over benchmark scores, "especially since there isn't a direct connection between smartphone benchmarks and user experiences."
Despite having such clear thinking, at least in words, Huawei still programmed its phones to rig their benchmark scores. It's also not the first time Huawei was caught cheating. Just last month, the Chinese company was caught when it tried passing off a DSLR photo as a photo taken by one of its phones.
Canada is monitoring Huawei for security threats
In another blow to Huawei, the Canadian government revealed that it has been monitoring the Chinese company in connection with the telecommunications equipment it sells in Canada. The U.S. and Australia already see Huawei as a potential face for state-backed cyber-spying.
The Canadian government said it has put in place proper safeguards to prevent security breaches. However, it remains to be seen how the Canadian government will protect its citizens, as Chinese law requires companies to cooperate, support and collaborate in matters of national intelligence when asked by the Beijing government, notes The Globe and Mail.
The Communications Security Establishment (CSE), a federal spy agency, confirmed to The Globe and Mail that it has been monitoring Huawei's equipment for any backdoors for the past several years.
Though the Chinese company is not allowed to bid for federal government contracts, all major Canadian telecom carriers are promoting Huawei's latest smartphone. Huawei also has relationships with several leading Canadian research universities. The Chinese company is also a major sponsor of events in Canada.
Updated on