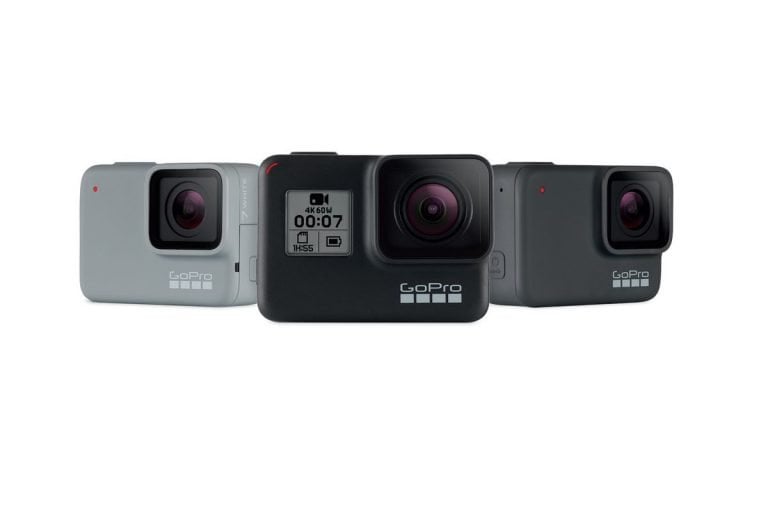 GoPro has been going through a rough phase for the last few years. The action camera maker badly needs a hit product to make a comeback. The Hero 6 camera was a disappointment. The Karma drone…well, let's not talk about it. On Thursday, the California company announced the GoPro Hero 7 camera in three different variants – White, Silver and Black. The GoPro Hero 7 has all the right ingredients to attract customers. It could be just the product GoPro needed to revive its fortunes.
Its design appears similar to the Hero 6
The GoPro Hero 7 White has been priced at $199, the Silver model at $299, and the premium Black version at $399. Specs improve with each bump in price. GoPro has started accepting pre-orders for the new cameras. They will hit the store shelves on September 27 around the world, just in time for the holiday shopping season.
On the surface, you won't notice too many changes compared to last year's Hero 6. The new action cam has similar dimensions as its predecessor. It has a touchscreen LCD and is waterproof. There is no improvement to frame-rates and resolution. The GoPro Hero 7 Black takes 4K videos at 60fps. This time, GoPro didn't spend its energy on creating new categories like it has done in the past with the Fusion camera, Karma drone, and Session mini camera.
Qualivian Investment Partners July 2022 Performance Update
Qualivian Investment Partners performance update for the month ended July 31, 2022. Q2 2022 hedge fund letters, conferences and more Dear Friends of the Fund, Please find our July 2022 performance report below for your review. Qualivian reached its four year track record in December 2021.  We are actively weighing investment proposals. Starting in November Read More
The premium Hero 7 Black has the same 12MP camera sensor and the GP1 processor that were introduced with last year's Hero 6 Black. The company has bumped up the RAM to support smooth video stabilization, live streaming, and 4K video shooting at up to 60fps. The Hero 7 Black can also shoot 2.7K footage at 120fps, and 1080p videos at 240fps. GoPro has also tweaked the interface to let you swipe left and right to quickly switch between shooting modes.
The cheaper Hero 7 White and Silver models have a smaller 10-megapixel lens and they lack the Hero 7 Black's custom GP1 processor. The Silver model is capable of shooting 4K videos at 30fps while the White version can record 1440 footage at 60fps. All three new models can capture and store vertical photos and videos.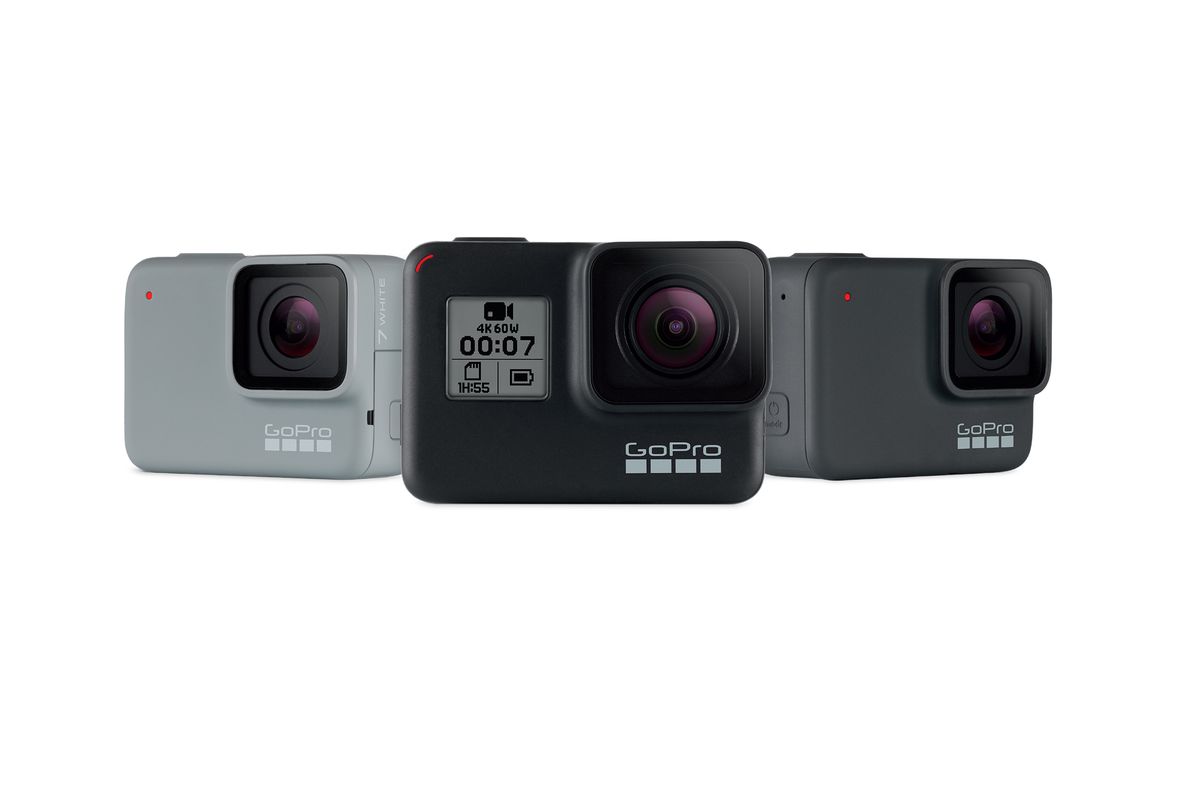 Exciting new features in GoPro Hero 7 Black
So, what's so special about the GoPro Hero 7 that makes us believe it could be GoPro's comeback device? It has built-in smile detection and wind-noise filters. One of the biggest highlights of the Hero 7 Black is "Hypersmooth stabilization." It works even underwater, and is wind-resistant at any speed. It works like a 'mechanical hardware gimbal' to capture smooth footage while you are riding a bike or running.
GoPro CEO Nick Woodman said it was the "number one feature request." The GoPro Hero 7 achieves the Hypersmooth effect digitally rather than mechanically. The company claims it's even better than the ridiculously expensive Karma Grip gimbal. However, you'll not be able to remove the effect in post-production. So, in certain situations, you might want to turn it off.
Another exciting feature in the Hero 7 Black is the TimeWarp, which combines the stabilization to time-lapses to shoot fast time-lapse videos. The result is similar to Hyperlapse. And then there is a new "SuperPhoto" mode that is similar to the Smart HDR feature in the latest iPhones. It automatically determines when to deploy noise-reduction and high dynamic range (HDR) capabilities.
The GoPro Hero 7 Black also makes it incredibly easy to livestream footage on Facebook, YouTube, Vimeo, and Twitch. You can livestream videos via GoPro's own app without requiring any additional third-party software, but the streaming is limited to 720p resolution. Nick Woodman said it was made possible due to the custom GP1 chip.
Jam-packed with all these features, the GoPro Hero 7 could be a hit among consumers. Woodman said in a statement that about half of GoPro's customers were still using the Hero 4 or older cameras and they are primed to upgrade. Woodman estimates the company would sell 16% more action cameras this year than it did in 2017.
GoPro has reported a loss in 10 of the last 11 quarters. The rumor mill claims the company was exploring the possibility of an acquisition. It had reportedly hired JPMorgan to look for a potential deal. GoPro's foray into the drone market was an outright disaster. It has laid off hundreds of employees. The improving camera capabilities of smartphones have also hurt GoPro's sales.
The Hero 7 will be available in three models at different price points. They will cater to both hobbyists and professionals.
Updated on