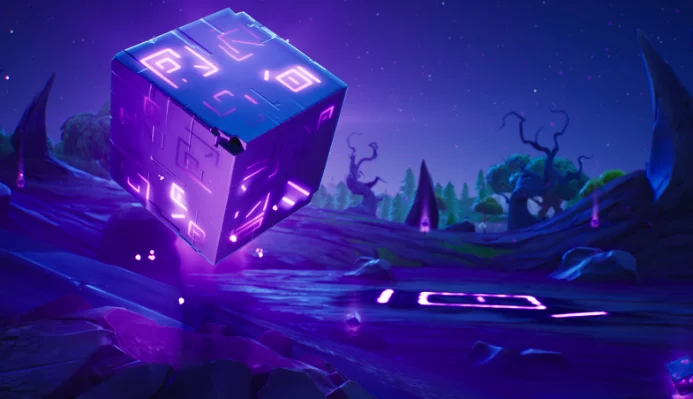 Fortnite Season 6 has now officially started, ending all the speculations and guesses surrounding the theme for the new Fortnite season. The theme this for this new season is "Darkness Rises," thanks to the otherworldly powers which turned the island shadowy via the Cube.
"Darkness Rises… are you prepared? Season 6 is here and it's full of frights and delights, get ready to dive in!" Epic Games said in a blog post introducing the new season.
Shadow Stones are the biggest addition
Like with any new Fornite season, Season 6 also brings new locations, such as corn fields, "Corrupted Areas," a floating island in Loot Lake and a haunted castle. It seems all the new spots feature a new consumable called Shadow Stones. This new consumable is in the form of a mini cube, and it allows players to be invisible for a time.
This Value Fund Is Well-Positioned For The COVID Recovery
DG Value Partners II, LP Class A was up 1.36% net for May, while Class C returned 2.56%. Class A has returned 18% net so far for 2021, while Class C is up 34.5% net for the first five months of the year. DG Capital touts itself as "experts in middle market event-driven investing." The Read More
"The corrupted areas have spawned Shadow Stones around the island. Consume them to uncover their power," Epic says.
What's interesting is that if you are invisible, you won't be allowed to use weapons. Players will remain invisible only if they stand still; even a slight movement will alert enemy players to your presence.
According to Epic Games, the Shadow Stones will also boost a player's movement speed and jump height and reduce fall damage. Importantly, they also allow a player to pass through walls and other objects. They remain active for 45 seconds, but players can cancel it before by pressing the aim button.
You can get a pet now
To complement the "darkness" theme in the new Fortnite season, Epic has also came up with new cosmetics. With the Battle Pass, which still costs 950 V-Bucks, a player gets two outfits: Calamity and DJ Yonder.
However, the biggest cosmetics upgrade is the addition of pets which players can carry with them. Players can choose from a variety of animals. Season 6's official trailer shows a lizard, dog and dragon, but there will surely be more to unlock.
"These passive companions are always by your side, reacting to different situations you find yourself in," Epic says.
The weapons which have been vaulted are the Light Machine Gun, Remote Explosives, Impulse Grenade, Suppressed Submachine Gun and Bouncer. Some weapons have also been tweaked, like the double-barrel shotgun has been nerfed, and Grappler will now consider momentum when you hit a moving object.
Everything you need to know about the Season 6 Battle Pass
Fortnite Season 6 has 100 unlockable levels for its Battle Pass with more than 100 items. Players can unlock the levels by earning battle stars either by completing challenges or earning experience in Battle Royale matches. Similar to the earlier season, the Season 6 Battle Pass is available in Fortnite's in-game store. The pass will be valid for the entire season, which will continue for about 11 weeks.
For players who don't want to pay, there is a free version as well. The free version also offers rewards which are different from the paid version. If you initially go with the free pass but later decide to jump onto the paid one, all the progress and unlocks earned in the free version will automatically be transferred when you upgrade. Both versions open up Fortnite's weekly challenges. The free version gets three challenges, while the paid version gets all seven.
Players can also unlock all 100 tiers for 150 V-Bucks per tier. Players who don't want to go through every tier of their Battle Pass have the option to start at tier 25, but it will cost 2,800 V-Bucks.
The Fortnite Season 6 Battle Pass even allows special unlockable pieces for some skins. These special items can only be unlocked after reaching a certain level in the game. These unlocks can also be earned anytime after purchasing the Battle Pass.
Will the new Fortnite season beat Season 5?
Fortnite Season 5 has been the best so far. It always had something surprising, no matter how long you have been playing. The season started with a mysterious alien visitor associated with the creation of the giant purple cube, which was engraved with runes and indestructible.
That cube started moving around the map, marking the ground with symbols. Just last week, the cube was submerged in Loot Lake, resulting in a bouncy surface on the lake. Season 5 also introduced a heist-based limited-time mode and other smaller events, like Tomato Town turning into a temple dedicated to the Tomatohead skin.
It will be worth watching if the new Fortnite season will meet players' raised expectations following the successful Season 5.