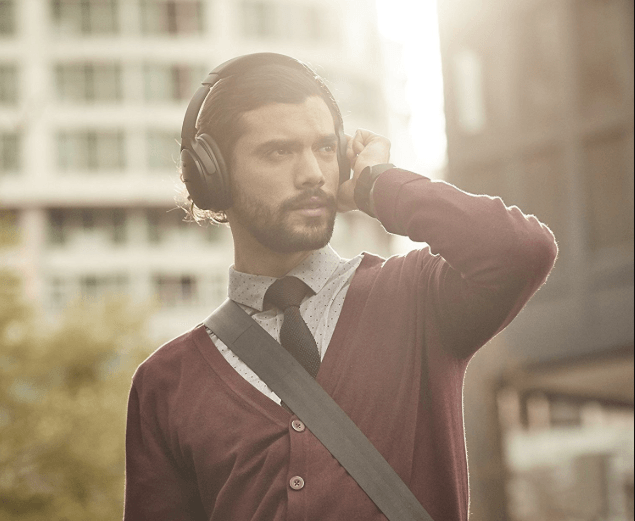 Let's admit it. We hate wires. We want chargers, headphones, and almost everything in consumer technology to go wireless. Just like other devices, headphones are moving rapidly in that direction. The market is flooded with hundreds of wireless headphones for people who hate wires but want the best music experience. Here we take a look at the top five best wireless headphones for an amazing audio experience.
Best wireless headphones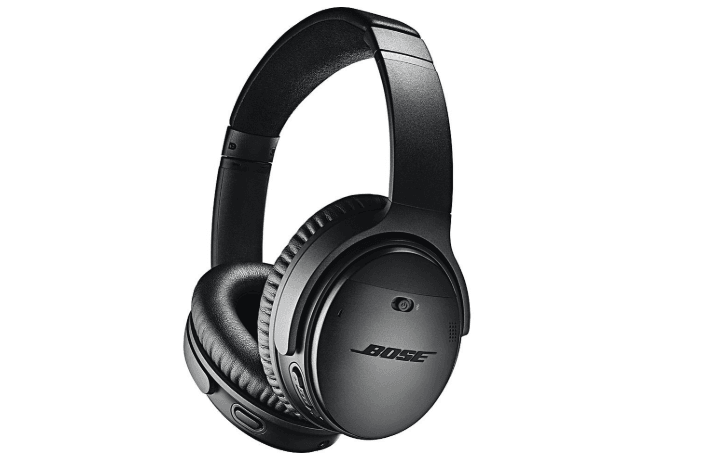 1- Bose QuietComfort 35 II
By far the best wireless headphones you can find in the market right now. Available at $349 on Amazon, the Bose QuietComfort 35 Series II offers remarkable noise-cancellation to make listening to music pure joy. It completely silences the world around you, making it fantastic for phone calls, listening to podcasts and audiobooks even in noisiest of settings such as public transportation and offices.
You just can't go wrong with the Bose QC 35 II. These headphones are available in stylish black and silver colors and with damn good padding to ensure that your ears don't feel the pain even if you put on the headphones for hours. The Bose QC 35 II has up to 20 hours of wireless battery life. It delivers up to 40 hours of battery life in wired mode.
Robinhood 2021 Conference: Cathie Wood discusses her investment process with Lee Ainslie [Exclusive]
ARK Invest is known for targeting high-growth technology companies, with one of its most recent additions being DraftKings. In an interview with Maverick's Lee Ainslie at the Robinhood Investors Conference this week, Cathie Wood of ARK Invest discussed the firm's process and updated its views on some positions, including Tesla. Q1 2021 hedge fund letters, Read More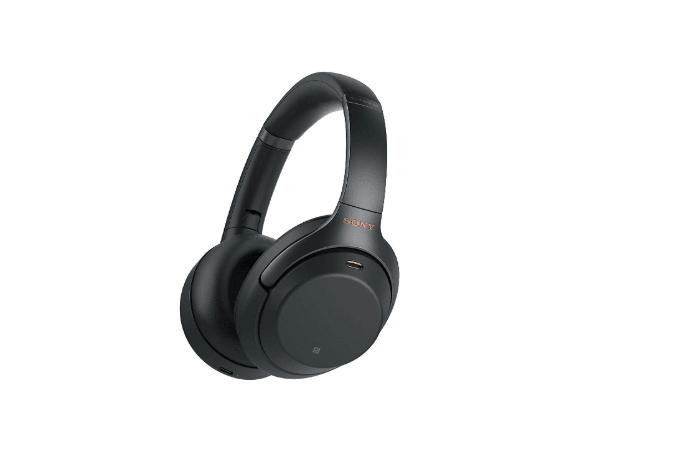 2- Sony WH1000XM3
The Sony WH1000XM3 is as good as Bose QC 35 II in almost every aspect except noise-canceling. It still has an excellent noise-canceling capability. What's more, the Sony WH1000XM3 lasts 10 hours longer than Bose QC 35 II on a charge. It offers premium comfort coupled with loud, crisp, and clear wireless sound. Priced at $348, the Sony WH1000XM3 has touch sensor controls to play, pause, skip tracks, answer phone calls, and activate voice assistants on your phone.
It comes in black and silver color options. The WH1000XM3 offers quick charging technology that delivers up to five hours of audio playback time in just 10 minutes.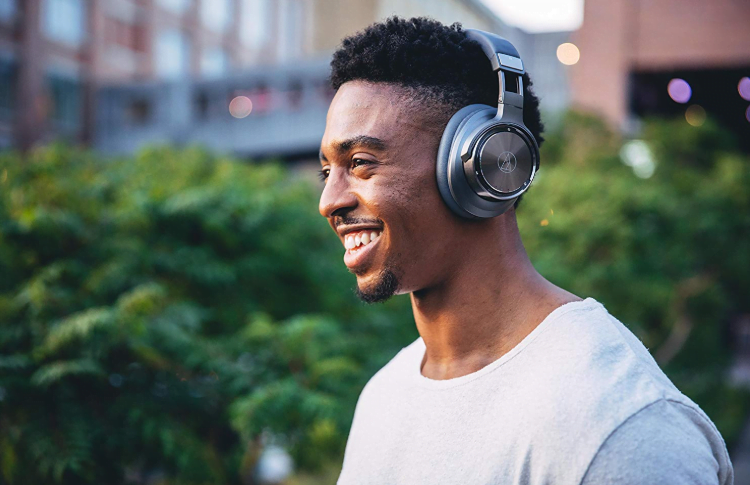 3- Audio-Technica DSR9BT
This is one of the best wireless headphones out there, but it's only for people with a huge budget. The audio feels lifelike because it has a pure digital drive system that keeps the audio signal in digital format right from the source to driver. It has controls for music and video playback, answering and ending phone calls, and adjusting volume.
There are LED light indicators on the earcup to show you pairing, battery level, and charging status. The Audio-Technica DSR9BT offers up to 15 hours of battery life on a single charge, which is impressive. It's pretty expensive at $549 on Amazon.com. Some of its biggest drawbacks are that it lacks 3.5mm jack and doesn't have active noise cancellation. The touch controls are decent, though.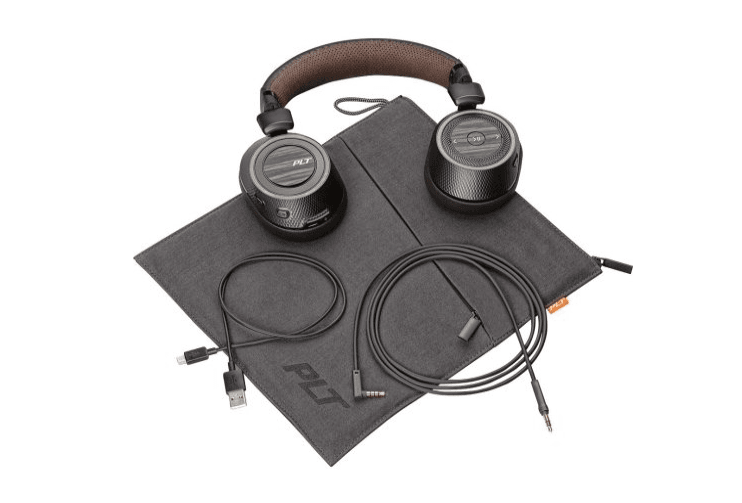 4- Plantronics BackBeat Pro 2
These are among the most affordable and best wireless headphones you can get your hands on. The Plantronics BackBeat Pro 2 is available at just $164. It offers excellent sound quality with plush comfort. Despite its relatively lower price tag, the BackBeat Pro 2 delivers an impressive 24 hours of music playback per charge.
The Active Noise Canceling (ANC) works pretty well, though it's no match to Bose QuietComfort 35 II. The earcups pause automatically if you lift them off your ear. The BackBeat Pro 2 gives you no reason to complain, especially considering it costs only half as much as Bose QC 35 II.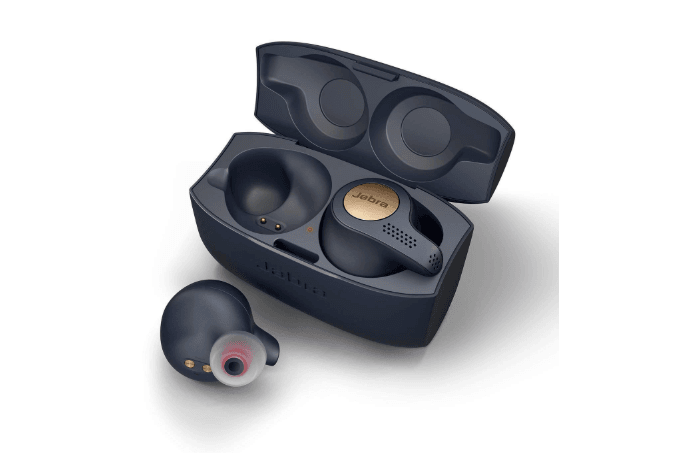 5- Jabra Elite Active 65T
The Jabra Elite Active 65T is perfect for fitness enthusiasts. It has a dedicated motion sensor to track workout. The sound quality is amazing. It is designed to fit securely in your ear. The Jabra Elite Active 65T offers up to five hours of music playback on a single charge, though battery life goes up to 15 hours with charging case. It also offers one-touch access to voice assistants such as Siri, Google Assistant, and Alexa on your device.
The Jabra Elite Active 65T comes with an IP56 rating for sweat- and dust-proofing. You won't have to worry about liquids or dust damaging the earbuds. Just rinse them off and they are good to go. These Bluetooth earbuds are lightweight and easy to carry around. With Jabra's Sound+ app, you can easily adjust equalization. The earphones will pause music when you pull them out of your ears.
These are not the only great wireless headphones available in the market. There are many others that are equally excellent such as Sennheiser HD1, Sennheiser Urbanite XL, Bose SoundSport Free, Panasonic RP-HD605N, and Beats Studio3 Wireless. Which one is your favorite? Let us know in the comments below.