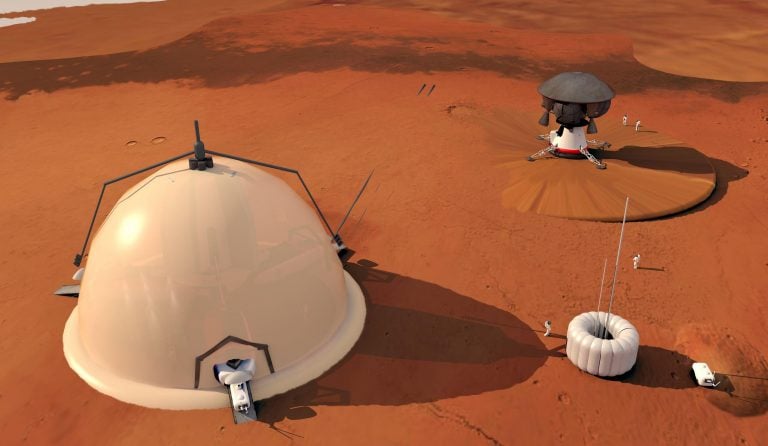 A new concept study was conducted to support space exploration, particularly on Mars. According to the new concept, researchers who go to the Red Planet could live inside igloo structures on Mars' north pole. This idea was suggested to take advantage of the abundant solar energy in that region, which could be used wisely by explorers.
Perchlorate structure
Scientists who have studied the poles on Mars know they consist of layered ice and dust, but also deposits of perchlorate. Perchlorate is widely used on Earth as rocket fuel. Researchers from Switzerland's Federal Polytechnic School in Lausanne, known as EPFL in French, have now come up with a new concept for a Mars outpost.
The igloo structures on Mars' north pole would host explorers on the planet's surface for 288 days. At that time, the north pole is constantly covered in sunlight. The explorers would also be protected by a dome made of polyethylene fiber covered in a 10-foot-thick layer of ice which resembles an igloo.
RV Capital 1H22 Letter to Co-Investors in Business Owner