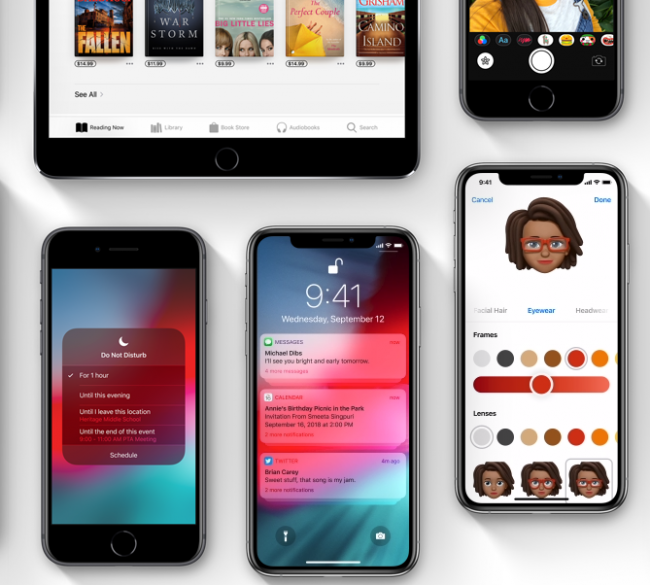 The iOS 12 is an impressive upgrade that brings performance improvements, stability, and a bunch of new features. Multiple tests have shown that the iOS 12 significantly improves performance on older devices. However, as is the case with most major software updates, the latest iOS is causing a handful of problems such as display coloring and battery draining on iPhones and iPads. Some people who aren't happy with the iOS 12 might be looking to downgrade to iOS 11 from iOS 12.
Small problems with iOS 12 are not the only reasons users might be interested in downgrading to the safety of iOS 11. Some might be hoping for a jailbreak tool for iOS 11.4.1 in the near future. If you want to downgrade to iOS 11 from iOS 12, do it while Apple is still signing the older firmware. Once it stops signing, you'll be stuck with iOS 12. Before we dive into how you can downgrade to iOS 11, here's a word of caution.
Warning
Remember that there is a good chance you'll end up losing all your data if you downgrade to iOS 11 from iOS 12. Only the lucky (and smart) ones who had taken a backup of their data while still on iOS 11 will be able to access their data after the downgrade. You won't be able to restore if you have taken (or intend to take) a backup of the iOS 12 version of your data. You have to start from scratch.
Benjamin Graham GEICO Buy Was Just A Simple Value Play
Was Ben Graham's big purchase of GEICO shares actually a value investment? Perhaps it was contrary to what many believe. "In 1948, we made our GEICO investment and from then on, we seemed to be very brilliant people." -- Benjamin Graham, 1976 Both Benjamin Graham and Warren Buffett can attribute a large part of their Read More
Also, Apple could stop signing the iOS 11.4.1 any time. Go to this website to check if the company is still signing it for your iOS device. If the tech giant has stopped signing and you try to downgrade anyway, you'll end up losing all your data and be forced to re-install iOS 12.
How to downgrade to iOS 11 from iOS 12
If Apple is still signing the older firmware and you're ready to lose all your data, the process is pretty simple and straightforward. Here's how to do it:
Go to this website and download the iOS 11.4.1 IPSW file for your iOS device on your Mac or PC. Ensure that you're downloading the IPSW for the right device otherwise, the downgrade will fail
Make sure you have the latest version of iTunes installed on your Mac or PC.  You can download it directly from Apple's website
Disable Find My iPhone or Find My iPad on your device by going to Settings > iCloud
Connect your device to the Mac or PC
Select your iOS device in the drop-down in the top-left corner of iTunes
Hold down the Option key (on Mac) or Shift key (on Windows) and click Restore iPhone/iPad
Navigate to the iOS 11.4.1 IPSW file that you downloaded earlier and select Open
Now iTunes will verify the software and load it onto your device
When the process is complete and your device restarts, it will be running iOS 11.4.1. As I told you earlier, you'll have to kiss all your apps and data goodbye. Now get started setting it up from scratch.
You may have your own good reasons to downgrade to iOS 11 from iOS 12. But in my view, it's not always a good idea to go back to an older firmware because the new ones are more secure and have more features. Yes, users have encountered a few problems with the iOS 12, but Apple could fix them via an over-the-air software update soon.