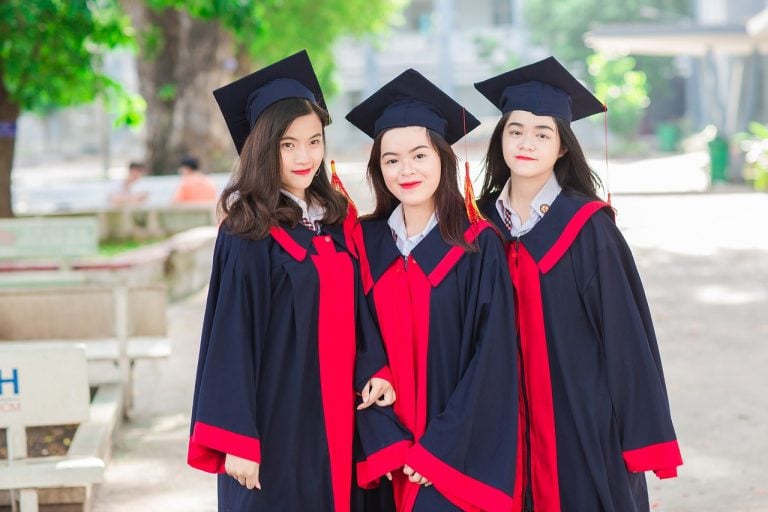 Important news for college women – Secret Religious Exemptions, Narrow Definition, Embarrassment 
WASHINGTON, D.C.  (September 17, 2018) – The text of new still-secret regulations about to be issued by Betsy DeVos' Department of Education show that they would slash protection for college women, including providing new secrecy for religious exemptions, a substantially narrowed definition of sexual harassment, embarrassing requirements regarding testifying, new procedural limitations making it harder to find suspects guilty, and other changes, says public interest law professor John Banzhaf.
Banzhaf, who is a champion of women's rights whose suggestion for dealing with campus rapes has been featured in the Chronicle of Higher Education, U.S. News, Washington Examiner, National Public Radio, CNN, New York Times, Inside Higher Ed, and in other respected media outlets, as well as singled out for praise by Devos, says that the changes aren't necessarily bad, and that there is a much more important step which can be taken to protect college women from rape.
Why The Term 'Value Investing' Is Redundant
What does value investing really mean? Q1 2021 hedge fund letters, conferences and more Some investors might argue value investing means buying stocks trading at a discount to net asset value or book value. This is the sort of value investing Benjamin Graham pioneered in the early 1920s and 1930s. Other investors might argue value Read More
Here are some of the main points from the newly-disclosed but still-not-public proposed regulations which, for the first time, would have the force and full effect of law.  As the Department noted in the still unpublished draft, "the lack of clear regulatory standards has contributed to processes that have not been fair to all parties involved, that have lacked appropriate procedural protections and that have undermined confidence in the reliability of the outcomes of investigations of sexual harassment allegations."
Q2 hedge fund letters, conference, scoops etc
Although religious schools have long been exempt from compliance with Title IX, including its requirements related to sexual assault and sexual harassment, in the past the institutions had to send a letter requesting such an exemption, and the names of exempted colleges had been posted on the Internet.
Schools will not longer be required to submit such letters, permitting an estimated 7,000 religious colleges and universities to secretly provide limited or even no protection under Title IX, and avoid any public disclosure.  In the past, it appears that only about 250 colleges had been granted exemptions.
Under President Barack Obama's administration, sexual harassment had been defined very broadly, in its blueprint for sexual harassment policies, as "unwelcome conduct of a sexual nature," including "unwelcome sexual advances, requests for sexual favors, and other verbal, nonverbal, or physical conduct of a sexual nature."
This definition, says Banzhaf, was very vague and open ended, and its subjectivity encouraged punishment even if the complainant was simply unusually sensitive.  It would be replaced by a much narrower definition established by the U.S. Supreme Court for student-on-student harassment in an educational context as "unwelcome conduct on the basis of sex that is so severe, pervasive and objectively offensive that it denies a person access to the school's education program or activity."
As the draft noted, the previous guidance issued by the department "exceeded the text of the statute by requiring institutions to respond to conduct less severe than that proscribed by Title IX."
This included, Banzhaf points out, even individual and/or isolated statements which some college women might find objectionable or even "threatening," such as so-called sexist comments, off-color jokes, proposals of a sexual nature, crude humor to which some college women objected, etc.
Apparently following language adopted by the U.S. Supreme Court that  schools could be sued only when they were "deliberately indifferent to sexual harassment, of which they have actual knowledge," and contravened by the standard in effect since 2001 which said that there could be liability any time a "school knows, or reasonably should know, about possible harassment" the rules provide that institutions need investigate only formal complaints that are "made to an official who has the authority to institute corrective measures,"
This category seemingly excludes complaints made to RAs in dormitories, and possibly even instructors and/or professors.   Under the "deliberately indifferent standard," an institution can be punished "only if its response to the sexual harassment is clearly unreasonable in light of known circumstances."
The new regulations would also significantly narrow the scope of a school's responsibilities to alleged instances which have taken place within their own programs or on their own campuses.
So, many incidents involving what happened at parties in off-campus fraternities or in private apartments, which resulted in investigations or punishments in the past, would no longer be covered, even though these appear to account for the majority of complaints about date rapes and other sexual assaults.
Under these regulations, a school must proceed under the assumption, as in criminal proceedings, that the accused is innocent until proven guilty, and provide him with additional procedural protections.
They also clearly provide, for the first time, that unequal treatment of the accused could constitute illegal sex discrimination. This is especially important because, in a growing number of cases, courts have held that a student's constitutionally protected rights to due process were violated.
For example, twice the 6th U.S. Circuit Court of Appeals has held that, in situations where "credibility is at issue," the accused has a right to cross-examine accusers in sexual misconduct proceedings.
This is important, Banzhaf notes, because in most accusations, the issue is not whether the sex took place, but rather whether there appeared to be consent - a determination in which cross examination of the accuser can be crucial since there are rarely any third-party witnesses or other evidence.
However, imposing this requirement, or any other which puts more of a burden on a complainant to come forward and/or to otherwise participate, could discourage many college women from coming forward and, activists claim, lead to even more sexual assaults.
It is true that all these changes - both in terms of the scope of what is no longer covered, and in the increased procedural protections for accused students - would reduce the legal protections which have increasingly been afforded to college women over the past several years, says Banzhaf.
On the other hand, many female as well as male lawyers and law professors, and other feminists have complained that the Obama era guidance went too far and resulted in kangaroo courts in which the rights of the accused were excessively violated.  Also, notes Banzhaf, the due process rights required by the Constitution apply only to the accused, and never to the accuser.
Moreover, he notes, there has yet to be a clear and convincing explanation as to why students fortunate enough to be in college, and to be involved with one or more students from the same college, need and should be entitled to far greater protection than college women who are less fortunate and do not attend college.
In most states, he notes, not only do extreme and unrealistic rules regarding consent - such as "yes mean yes" - not apply, the fact that a woman did not consent at all, or even if she clearly said "NO" or "DON'T" or "STOP," doesn't make the sexual activity a rape under the law.
Perhaps that's the area of the law which most needs reform to protect even more college women, suggests Banzhaf.