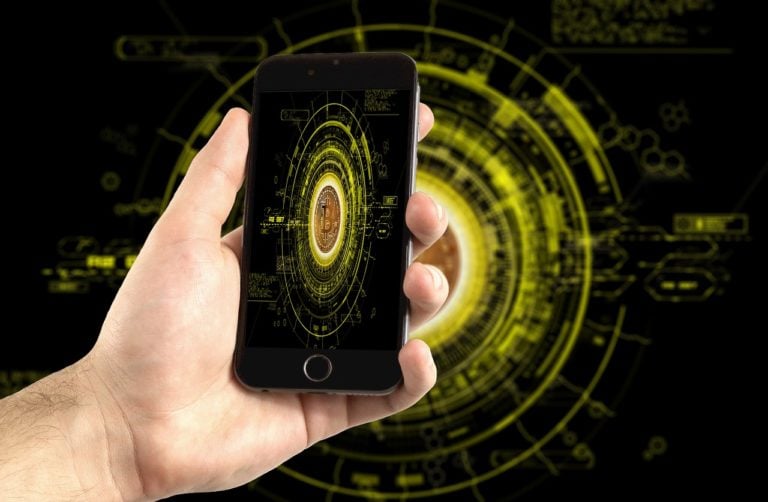 The New York State Attorney General's Office has released a report today outlining results from its six-month (April – September 2018) investigation into the operations of virtual currency exchanges based in North America.
The report, which aims to protect cryptocurrency investors and consumers at all levels, indicated that virtual currency exchanges are at greater risk of conflicts of interest, abusive trading activity, and weak customer protections, in comparison to traditional stock exchanges, private trading venues, and established broker dealers.
While four of the 13 exchanges (later 14) did not participate in the Attorney General's Virtual Markets Initiative when approached, nine (later 10) did. The four platforms that didn't claimed they do not allow trading from New York and declined to provide detailed information in an OAG questionnaire. The OAG investigated whether those platforms accepted trades from within New York State, and has referred the case to the Department of Financial Services.
Star hedge fund macro trader Colin Lancaster warns: Inflation is back
Talk of inflation has been swirling for some time amid all the stimulus that's been pouring into the market and the soaring debt levels in the U.S. The Federal Reserve has said that any inflation that does occur will be temporary, but one hedge fund macro trader says there are plenty of reasons not to Read More
The nine exchanges (later 10) that did participate provided comprehensive information on order types, fees, policies on algorithmic and automated trading, policies on margin trading, employee trading and insurance on lost funds.
While the virtual currency industry is still so new, and regulators are often playing catch-up, the OAG noted that several platforms have improved various policies of interest since the April initiative began.
See reactions from some experts below
Rob Viglione, President and Co-Founder, Horizen
"The fact that a state regulatory body went through such a comprehensive process to better inform and protect its residents who trade cryptocurrencies is a promising step forward for the overall regulatory outlook in the United States. It is a little disconcerting to see many policies that should be in place to protect investors were, in fact, absent on a few exchanges. In order to foster innovation in the space, it is important to ensure the industry's market infrastructure is operating under the highest standards of regulatory compliance."
Yo Kwon, CEO and Founder, Hosho
"It's frightening that two of the nine responding exchanges do not conduct penetration tests; every exchange should be conducting them regularly. I also recommend that exchanges offer an authentication mechanism even greater than 2-factor, while encouraging its usage. One missing piece in this investigative report is how the cryptocurrencies themselves are evaluated from a security perspective. Smart contract-based tokens should be audited for risks and wallets should be examined as well. Hopefully with reports like this, consumers can hold exchanges more accountable by abstaining from using those reporting poor security hygiene."
Ken Nguyen, Co-founder & CEO, Republic
"The findings in the New York State Attorney General's Office report are not particularly surprising. We have long expected to see more robust policies and procedures employed by exchange platforms to maximize investor protection and deter fraudulent activity. This trend will only continue to grow as these platforms come under higher scrutiny from organizations such as the SEC and CFTC as the industry evolves. On another note, rules and regulations will need to catch up with certain market realities that are unique to the crypto ecosystem; including global participation and around-the-clock trading. We don't expect to see a perfect solution from regulators any time soon, but there is plenty of good intent from our conversations in both the private and public sectors."
Zach Warsavage, North American Strategist, Elastos
"The virtual market landscape is at a pivotal crossroads, one that demands an industry, still very much in its infancy, to mature at a rapid pace. Government agencies' interest in cryptocurrencies and exchanges is a good sign for the industry as a whole, and one that indicates recognition of the technology's lasting power. The projects that will usher in mainstream adoption of blockchain technology and digital currencies must prioritize regulatory compliance first and foremost. Ultimately, those who do, and those who establish a true sense of legitimacy to the process of purchasing and selling digital currency — by working hand in hand with regulators — will be the projects that distinguish themselves from the pack."
Franklin Bi, Associate Director, Wachsman Strategic Advisory Group (former Blockchain Strategy Lead & VP for JPMorgan)
"The ramifications of this report will play out over 6-12 months, at least. The New York Attorney General's Office leads the nation on these types of issues and this is as clear as it gets. Today is also vindication for everyone who sounded the alarm on how much improvement is needed across cryptocurrency market infrastructure. It may be tempting to dismiss this report as a one-off event, but it could be the beginning of a series of actions at the federal and state level."
Eiland Glover, CEO, Kowala
"The OAG's crypto exchange report shines much needed light on the practices of US-based exchanges and outlines the many avenues of abuse traders may suffer at the hands of unscrupulous firms. But they haven't even begun to examine exchanges around the world being used by US investors. If and when this happens, many will be shocked.
And, though Kraken didn't participate in the Virtual Markets Integrity Initiative, the company did provide truthful insight into unpleasant facts about what drives today's cryptocurrency markets: "market manipulation 'doesn't matter' to most crypto traders' and 'scams are rampant' claims Kraken". How could market manipulation not matter? If traders are able to ride the waves of price spikes produced by bots and other market manipulations, they can possibly win big (or, of course, lose it all)—in other words, they are gambling. Who wants to go to a casino where you can only make 8% return on your money in one year—boring. It's so much more compelling to have the chance of making 100x in a few months.
The problem with this state of affairs is that it can hurt individual investors and delay adoption of cryptocurrencies in particular as real payment mechanisms for everyday consumers and businesses. We need upstanding, transparent exchanges to help move the industry away from gambling and towards realizing the true promise of cryptocurrency and blockchain for people around the globe."
Ryan Taylor, CEO of Dash Core
"This report is another example of New York's OAG overreaching its mandate by requiring businesses that operate outside of their jurisdiction to subject themselves to New York oversight. This further cements New York's reputation as a state that is not friendly to cryptocurrency. It is deeply disappointing to see the state target well-run organizations that actively exclude users from New York, and take steps to prevent users from circumventing these controls."