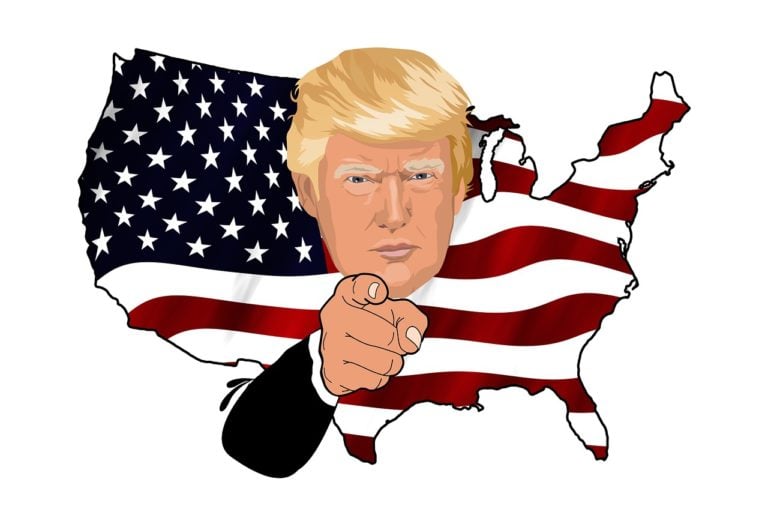 Decision on criminal offense law reminds Us That Even Hateful Speech Is Generally Protected
The Sixth Circuit Court of Appeals reversed a ruling that then-candidate Donald Trump intended to cause a riot when he said "get 'em out of here."
This ruling, and the reasoning utilized by this appellate court, were predicted more than a year ago by public interest law professor.
Peter Lynch: How Investors Can Find Their Edge
Peter Lynch was one of the best growth investors of all time. As the Magellan Fund manager at Fidelity Investments between 1977 and 1990, he averaged a 29.2% annual return. Q1 2021 hedge fund letters, conferences and more The fund manager's investment strategy was straightforward. He wanted to find growth companies and sit on them Read More
He wrote then "a ruling by a federal judge that a few words of campaign rhetoric, by then-candidate Donald Trump, might have been intended to cause a riot, and that he could therefore be held liable to protesters roughed up by audience members, is likely to be overturned on appeal because of First Amendment concerns.
Federal judge David J. Hale has ruled that Trump might be civilly liable for the actions of some rowdy followers because his words "get 'em out of here" could indicate that he intended to violate a Kentucky criminal statute which makes inciting a riot a criminal offense.
But, especially given the very broad protection generally afforded by the First Amendment to statements made by political candidates during campaigns, it is very hard to see how these few words by candidate Trump could reasonably be construed as intending to incite a riot.
This is especially true since, under the applicable state law, a person is liable for this criminal offense only if it can be shown beyond a reasonable doubt that he intended to urge at least 5 people to engage not only in conduct which is wrongful or harmful, but rather "TUMULTUOUS AND VIOLENT conduct [which] creates GRAVE DANGER of damage or injury to property or persons." [emphasis added]
If simply saying "get 'em out of here" can be construed as triggering such a riot, so to might Trump's frequent statements accusing reporters of seeking to harm his campaign by reporting "fake news" or even outright lies, especially since there were always reporters conspicuously in the audience.
Likewise, if Trump or other candidates make campaign statement which accuses Muslims, members of the "Black Lives Matter" movement, illegal immigrants, homosexuals, and others in the audience of being detrimental to society, such candidates arguably could be convicted of a criminal offense.
Prof. Banzhaf is well known for drafting complaints and creating new winning legal theories to fit unusual situations.
These include novel legal actions which ended cigarette commercials, required Spiro Agnew to repay the money he took in bribes, established smoking bans in offices and public places, forced McDonald's to disclose fat in its french fries and to pay over $12 million, prevented dry cleaners from charging women more than men to launder shirts, established legal standing for environmental challenges, developed potty parity, and got women into formerly all-male clubs and military schools.
Banzhaf suggests that this opinion, and the cases it cites, should serve to remind university officials that even the most hateful speech, including speech likely to inflame some members of the audience and even lead to violence, is still protected by the First Amendment.
Therefore, officials at state colleges which infringe upon the rights of speakers to speak – and of some in the audience the right to hear – even the most inflammatory rhetoric may be sued for damages for violations of this fundamental constitutional right.