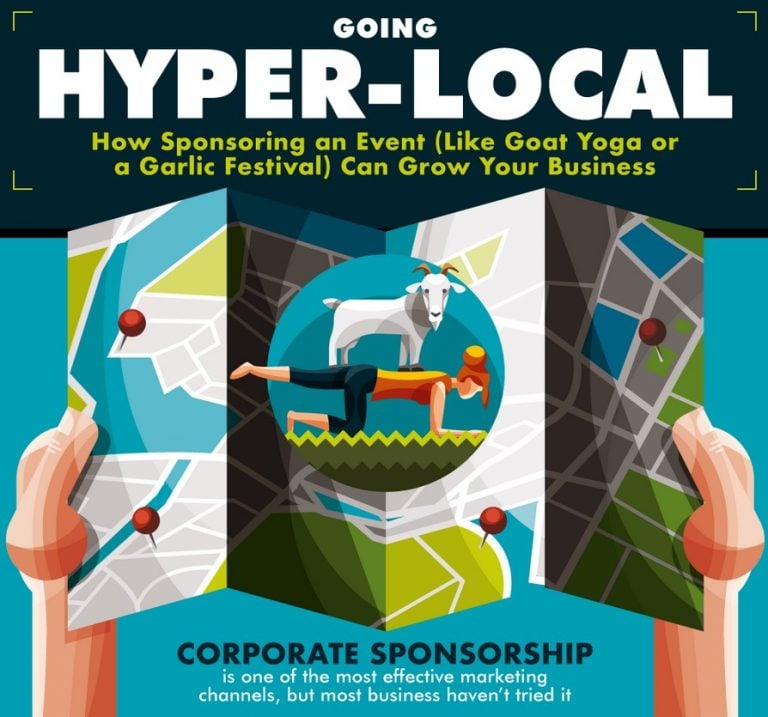 Corporate sponsorship, or the best kept secret in the world of business, is one of the most effective channels of marketing. Though most businesses have never even tried this method of micro-targeting local consumers, the businesses that do get involved with sponsorship of community events swear by it. From Little League games, to art fairs, to parades, and beyond, there is room for corporate sponsorship in nearly every community.
Every year, Budweiser hosts the annual Duck Tape festival in Avon, Ohio. Featuring a Duck Tape parade and fashion show, this weekend long festival has become a community staple and goners national attention every year. Though not every business can host their own festivals, the same principle stands for corporate sponsorship of every size. Getting involved with corporate sponsorship is one of the only ways to organically boost local visibility. SEO presence is a staple to many businesses, but on the local level it is often ignored. Earning a corporate presence in local newspapers and bulletin boards, local niche blogs, and community calendars carries a high value and lets neighbors and consumers know that this is a business who is dedicated to community success.
Northern Pipe Line Wasn't Graham's Only Activist Situation
We wrote about Ben Graham's activism at northern pipe line, but there are other interesting stories involving the father of value investing Value investing and activism go hand-in-hand. Benjamin Graham, the godfather of value investing, discovered how important it is to incorporate activism into a value strategy relatively early in his career, a strategy that Read More
[REITs]
Q2 hedge fund letters, conference, scoops etc
Nearly 90% of consumers think that companies have a duty to invest in causes in their communities and around the world. Of those businesses that choose to participate with corporate sponsorship, 80% are satisfied with the results. More effective and often for the same cost as a billboard ad, business leaders have many opportunities to get involved. Sponsorship doesn't even have to be monetary; simply giving time, resources, and volunteering manpower can get the job done and make your business a community asset.
Businesses can maximize their investments of corporate sponsorship by being involved with the right events. Savvy business leaders know to focus on quality of brand engagement rather quantity. They understand the value of picking partners and events to sponsor that are inline with identity and values, for example, steering clear of overly political or controversial events. For nearly all consumers, a business's reputation is one of the most important factors when shopping. Consumers support, or reject, companies based on the positions they advocate with 87% buying based on values and 76% boycotting based on values. Though brand loyalty is hard to come by these days, business can maximize their consumer-based by being vocal about and supporting issues than people care about.
How does your business go hyper-local? Take a look at this infographic for more on corporate sponsorship, how it helps strengthen communities and businesses alike, what kinds of opportunities are available, and how to get started with corporate sponsorship for your business.