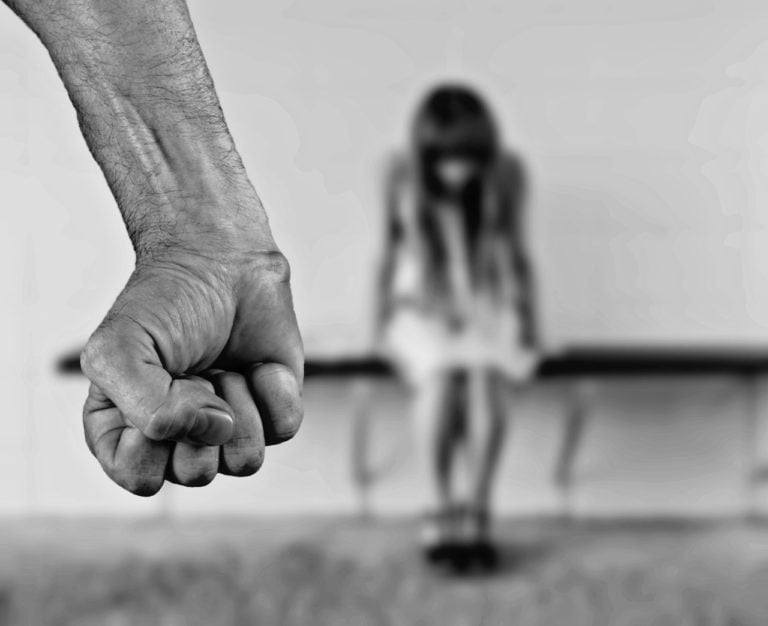 The Department of Education is planning to issue proposed regulations which, among other things, would again make perfectly legal many behaviors which have long been classified and punished on campuses as sexual harassment, reports public interest law professor John Banzhaf, who notes that most of the reports about these new rules have focused on the new procedural protections they afford to the accused, not on the scope of the conduct for which the university might be responsible.
Banzhaf is a champion of women's rights whose suggestion for dealing with campus rapes has been featured in the Chronicle of Higher Education, U.S. News, Washington Examiner, National Public Radio, CNN, New York Times, Inside Higher Ed, and in other respected media outlets, and singled out for praise by U.S. Secretary of Education Betsy Devos.
The most important change in coverage, suggests Banzhaf, is to change the very definition of sexual harassment.
Gator Financial Partners 1H2022 Performance Update
Gator Financial Partners letter to investors for the first half of the year ended June 30, 2022. Q2 2022 hedge fund letters, conferences and more Dear Gator Financial Partners:  We are pleased to provide you with Gator Financial Partners, LLC's (the "Fund" or "GFP") 1st Half 2022 investor letter. This letter reviews the Fund's 1st Read More
Under the Obama administration, it was defined very broadly in its blueprint for sexual harassment policies as "unwelcome conduct of a sexual nature," including "unwelcome sexual advances, requests for sexual favors, and other verbal, nonverbal, or physical conduct of a sexual nature."
This definition was impermissibly vague in terms of putting students on notice of what conduct might subject them to punishment, and was also subjective rather than objective because the conduct might be claimed to be "unwelcome" from the prospective of one very sensitive student, whereas it might not be unwelcome from the perspective of most female students to whom such conduct might be directed.
It would be replaced by a definition established by the U.S. Supreme Court for student-on-student harassment in an educational context as "unwelcome conduct on the basis of sex that is so severe, pervasive and objectively offensive that it denies a person access to the school's education program or activity." As the draft noted, the previous guidance issued by the department "exceeded the text of the statute by requiring institutions to respond to conduct less severe than that proscribed by Title IX."
Under this standard, students have been investigated and often punished over the past few years, says Banzhaf, simply for conduct that included so-called sexist comments, off-color jokes, proposals of a sexual nature, crude humor to which some women objected, or even writings which questioned the existence of a so-called "epidemic of rape" on campuses, and/or how universities deal with such matters.
Moreover the same Supreme Court decision said, in language to be used in the new regulations, that schools could be sued only when they were "deliberately indifferent to sexual harassment, of which they have actual knowledge," whereas the standard in effect since 2001 said that there could be liability any time a "school knows, or reasonably should know, about possible harassment."
The whole definition of sexual harassment has been blown all out of proportion, argues Banzhaf, noting that even when Governor Bill Clinton had a state employee brought to his hotel room, and then exposed his genitals and requested oral sex, a court held that it did not amount to sexual harassment.
As Judge U.S. District Court Judge Susan Webber Wright explained in that case, "while the alleged incident in the hotel, if true, was certainly boorish and offensive . . . This is thus not one of those exceptional cases in which a single incident of sexual harassment, such as an assault, was deemed sufficient to state a claim of hostile work environment sexual harassment. . . . Considering the totality of the circumstances, it simply cannot be said that the conduct . . . was frequent, severe, or physically threatening, and the Court finds that defendants' actions as shown by the record do not constitute the kind of sustained and nontrivial conduct necessary for a claim of hostile work environment."
The new proposed regulations, and the holding of the Clinton case, seem to be contrary to the direction of the #MeToo movement, which often involves conduct which would not constitute sexual harassment even under the Obama-era definition, much less under the new one about to be adopted.
This new narrower definition is especially important because the new rules provide that schools may terminate the adjudication process – including both investigation and trial-type proceedings – if it determines that "the conduct alleged by the complainant would not constitute sexual harassment."
The new regulations would also significantly narrow the scope of a school's responsibilities to alleged instances which have take place within their own programs or on their own campuses.
So, many incidents involving what happened at parties in off-campus fraternities or in private apartments, which resulted in investigations or punishments in the past, would no longer be covered.
It is true that these changes – both in terms of the scope of what is no longer covered, and in the increased procedural protections for accused students – would reduce the legal protections which have increasingly been afforded to female college students over the past several years, says Banzhaf.
However, he notes, there has yet to be a clear and convincing explanation as to why students fortunate enough to be in college, and to be involved with one or more students from the same college, need and should be entitled to far more protection than women who are less fortunate and do not attend college.
In most states, not only do extreme and unrealistic rules regarding consent – such as "yes mean yes" – not apply, the fact that a woman did not consent at all, or even if she clearly said "NO" or "DON'T" or "STOP," doesn't make the sexual activity rape under the law.
Perhaps that's the area of the law which most needs reform to protect even more women, suggests Banzhaf.
Updated on