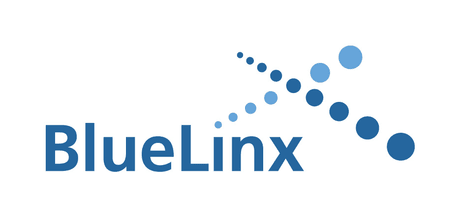 Warren Buffett has said that even today, he could earn 50% or more a year if he had less money.
As strange as it may seem, having more than $80 billion to his name is actually a disadvantage to Buffett. With so much cash, he has to take big bets on large companies, and just can't access the market's best small-cap opportunities.
Q2 hedge fund letters, conference, scoops etc
Top value fund managers are ready for the small cap bear market to be done
During the bull market, small caps haven't been performing well, but some believe that could be about to change. Breach Inlet Founder and Portfolio Manager Chris Colvin and Gradient Investments President Michael Binger both expect small caps to take off. Q1 2020 hedge fund letters, conferences and more However, not everyone is convinced. BTIG strategist Read More
However, while Buffett has outgrown small caps, there are plenty of other highly experienced investors out there who are still able to hunt for small-cap value.
To find these managers and their ideas, ValueWalk set up the Hidden Value Stocks newsletter.
Hidden Value Stocks is a quarterly publication which profiles two hedge funds in each issue. Each of the hedge funds has a value slant and seeks to invest along similar lines as Buffett did when he set up his partnership.
One of the funds we profiled a few months ago was Choice Equities. The value-focused firm picked Bluelinx as one of its focus stocks for the magazine.
Here's what Choice Equities had to say at the time of the interview:
"BXC/Bluelinx is a good one and topical too. It's not often you can say that a company that just quadrupled is still a buy…
 The outlook is quite positive. As I mentioned, this began to look cheap on this year's earnings which I thought may come in around $2 a share when it was entering the year. That's clearly not a bad purchase considering the secondary offering priced at $7 in October. But then when they acquired their larger peer this March, that outlook got even better.
It's a pretty impressive deal. They were doing $44 million in EBITDA on an LTM basis and bought their larger peer who had a $60 million EBITDA run rate. And because the businesses are so similar and much of the distribution center networks overlap, there are huge cost synergies available by rightsizing the network to match the new footprint of the combined businesses. They think they can get $50 million in synergies which means they are also effectively de-levering the company through the process. The math suggests $8 of earnings power will emerge sometime next year."
Since this was published, Bluelinx is up by around 10%. At a little over $40 per share, there's still plenty of value here if the company can meet Choice Equities's target of $8 in earnings power for next year.
To uncover the rest of the firm's analysis on Bluelink, signup to Hidden Value Stocks today. But hurry, prices are going up at the end of September!