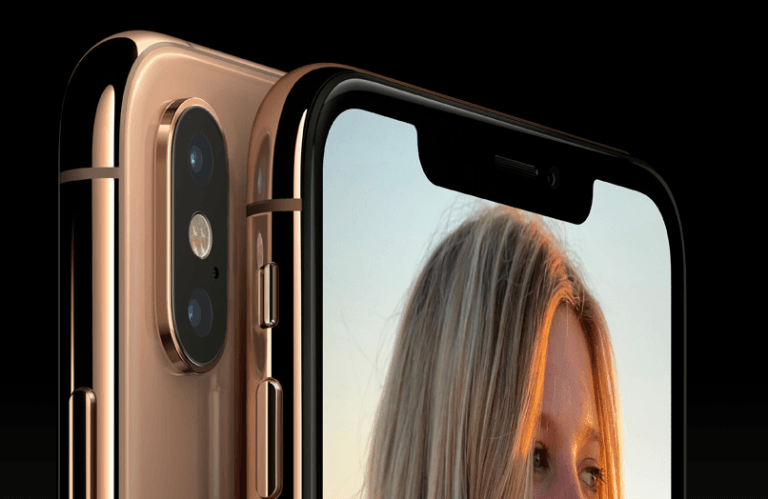 The iPhone X was the world's most powerful smartphone since its launch last year – until Apple announced the iPhone XS and XS Max. Apple claims the newest iPhones offer up to 15% performance boost over the iPhone X. The iPhone XS benchmark tests conducted by folks at Tom's Guide show the new models have lived up to expectations. No Android phone is able to beat them as far as benchmark numbers are concerned.
iPhone XS benchmark test results are out
The iPhone XS and XS Max run the A12 Bionic processor, which is the world's first chipset based on the 7nm manufacturing process. Tom's Guide compared the iPhone XS benchmark performance with the best Android phones available in the market. They ran a variety of tests such as Geekbench 4, video editing, 3D Mark Slingshot Extreme, app opening times, and GFXBench 5.0.
On Geekbench 4, which measures the overall performance of a device, the iPhone XS Max scored 11,515 points in multi-core tests. It was followed by the iPhone XS with 11,420 points and last year's iPhone X with 10,357 points. The OnePlus 6 was the best-performing Android device with 9,088 points. It was followed by Samsung's latest Galaxy Note 9 with a score of 8,876. The LG G7 ThinQ scored 8,566 points, and the Galaxy S9 Plus managed 8,295 points.
David Einhorn At The 2021 Sohn Investment Conference: Buy These Copper Plays
There's a gold rush coming as electric vehicle manufacturers fight for market share, proclaimed David Einhorn at this year's 2021 Sohn Investment Conference. Check out our coverage of the 2021 Sohn Investment Conference here. Q1 2021 hedge fund letters, conferences and more SORRY! This content is exclusively for paying members. SIGN UP HERE If you Read More
The only test where Android devices have an edge over the new iPhones is the 3DMark Slingshot Extreme, which measures graphics performance. The OnePlus 6, Galaxy Note 9 and Galaxy S9 Plus scored 5,124 points, 4,639 points, and 4,634 points, respectively. By comparison, the iPhone XS scored 4,244 points and XS Max 4,339 points. The only Android handset to lag behind the new iPhones was LG G7 ThinQ with a score of 4,201.
When it comes to video editing, the iPhone XS and XS Max crushed the rivals. Tom's Guide used the Adobe Premiere Clips app to transcode a 2-minute long 4K video to 1080p to test their real-world performance. Both the iPhone XS and XS Max accomplished it in just 39 seconds, followed by the iPhone X which took 43 seconds. All the Android devices took more than two minutes to finish the same task.
Even in the app opening test the iPhone XS and XS Max were much faster than their Android counterparts. Tom's Guide measured how long each phone took to open demanding apps such as Fortnite, Pokemon Go, Asphalt 9, and Tekken. The flagship iPhones outperformed Android every single time. All the Android handsets tested by Tom's Guide were running Qualcomm's Snapdragon 845 chipset.
Apple's iPhone XR, which will go on sale towards the end of October, will also run the same A12 processor. So, it should easily outperform the flagship Android devices, though it will have only 3GB RAM compared to 4GB inside the iPhone XS and XS Max. The 2018 iPhones have become the new benchmark for Android vendors to try and beat. It will be interesting to see how Google's upcoming Pixel 3 will fare against the iPhone XS and XS Max.
Things that make the iPhone XS so powerful
The A12 Bionic chips include two performance cores that deliver up to 15% better performance over A11, and four high-efficiency cores that consume up to 50% less battery power. It also has a quad-core GPU that delivers up to 50% better performance than its predecessor. It's currently the only chip based on the 7nm process. Huawei will launch its first phone – Mate 20 Pro – with a 7nm processor, but Huawei is infamous for cheating the benchmarks.
The iOS 12 software also helped boost the iPhone XS benchmark performance. The software is optimized to deliver maximum power, including on older iPhones and iPads. It also brings tons of cool new features such as Siri Shortcuts, Memoji, better notifications, Screen Time, an improved Control Center, and a revamped Stocks app.
The iPhone XS and XS Max have 5.8-inch and 6.5-inch Super Retina OLED displays. Both the phones are amazing, but they are ridiculously expensive. The 512GB iPhone XS Max costs $1,449 in the US and $2,000 in India. If you own an iPhone X, the new devices aren't worth upgrading. If you are still using older models, you might want to pick up the iPhone XS or XS Max depending on your budget, or you can choose to wait for the 6.1-inch iPhone XR that starts at $749.