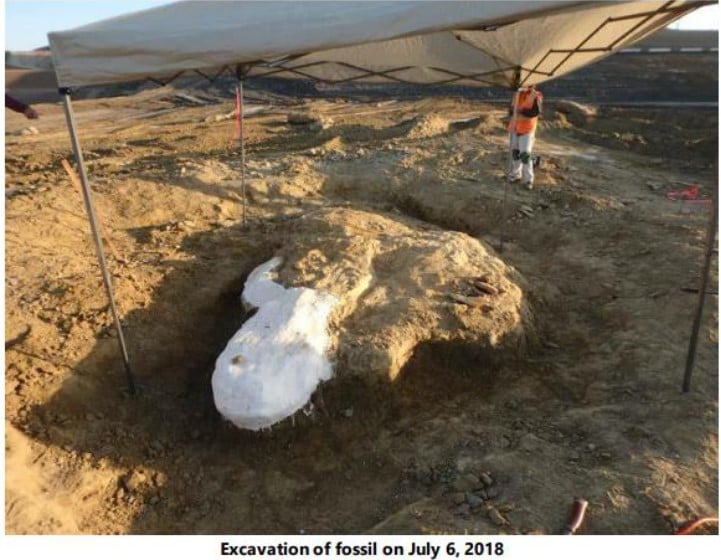 Scientists have discovered ancient bones they believe are 1 million years old and belong to a new whale species. The bones were found at a landfill construction site in San Juan Capistrano, Calif. and were transported to a lab for a research on Tuesday. The new whale species is related to an extinct whale which scientists say lived in the oceans between 4 million and 7 million years ago.
The ancient bones weigh seven tons and were discovered in June during a construction excavation at the Prima Deshecha landfill at Orange County Waste & Recycling, according to a statement.
"On June 29, 2018, a Paleo Solutions' paleontologist watching construction excavations for the Prima Deshecha Landfill Project in San Juan Capistrano, California, spotted a large bone that was unearthed in the Oso Member of the Capistrano Formation," the statement said.
Looking Into the Gaming Industry with VanEck's JP Lee
ValueWalk's Raul Panganiban interviews JP Lee, Product Managers at VanEck, and discusses the video gaming industry. Q4 2020 hedge fund letters, conferences and more The following is a computer generated transcript and may contain some errors. Interview With VanEck's JP Lee ValueWalk's ValueTalks ·
A paleontologist who works with Paleo Solutions Lab, a company hired by Orange County, was monitoring the excavations under California law when the bones that are believed to belong to the new whale species were unearthed. Initially, the paleontologists sequenced the ancient bones they found as belonging to an extinct species of whale believed to have lived in the ocean during the late Miocene period, transitioning towards the early Pliocene period, the statement said. Now the bones have been moved to the Cooper Center, where they are being secured and preserved for continuation of the research.
Kristina Hamm, a spokesperson for Orange County Waste & Recycling, told CNN that more bones had been unearthed, including one set that looks like a skull, lower jaw, snout, ribs, limb bones, scapula, humerus and clavicle.
"The ear bones are particularly important in species identification, and since we have the entire skull of the whale we are excited to be able to accurately identify the species," Hamm said.
The bones were transported from the site to the Orange County Parks' John D. Cooper Center on Tuesday. The researchers there will take a closer look at the bones and study them. The Cooper Lab also preserves and curates fossils found at the same site.
The discovered fossils were first covered in white plaster, since the weather can easily affect preserved bones that were previously buried and stabilize them for transportation. According to report in July from CNN affiliate KTLA, Geraldine Aron, head paleontologist with Paleo Solutions Lab, thinks the ancient bones could belong to a new whale species.
The discovery "helps us really define the evolution of whales throughout time," Aron said.