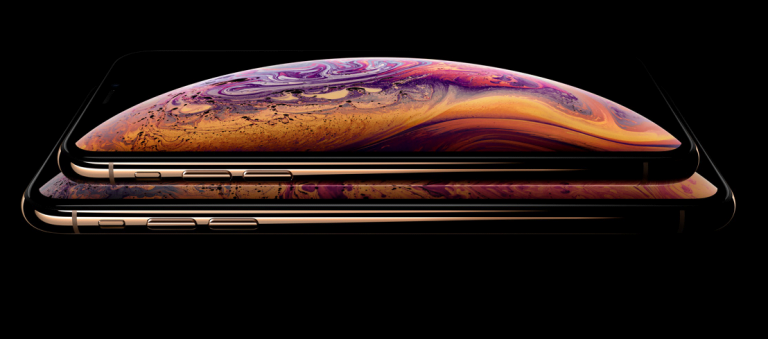 Apple ended the mystery around 2018 iPhone naming pattern when it announced the iPhone XR, iPhone XS, and iPhone XS Max. That's a weird naming scheme but it's official now, and consumers will have to make their peace with it. I still haven't figured out what the hell 'R' in iPhone XR stands for – Restless, Reduced, Rocking, Revolutionary, Rosetta, Refurbished, Rejected or something else? Anyway, let's come back to the 2019 iPhone names.
The Cupertino company started ruining the iPhone names when it launched two iPhone 8 models and an iPhone X (pronounced 'Ten') in 2017. Unable to find sensible names for this year's models, Apple's naming executives decided to botch it up further with iPhone XR, XS, and XS Max.
Everybody wants to pronounce them as "ex R", "ex S" and "ex S Max." But Apple wants people to call them "Ten R", "Ten S", and "Ten S Max." If it wanted people to pronounce "Ten" instead of "ex", it should have named its devices iPhone 10R, iPhone 10S, and iPhone 10S Max. Why the hell did you switch it to Roman numerals, Apple? Another way could have been to call the 5.8-inch OLED model iPhone XS (small) and 6.5-inch model iPhone XL (large). Right?
Hedge fund managers present their best ideas at Robinhood [In-Depth]
The latest Robinhood Investors Conference is in the books, and some hedge funds made an appearance at the conference. In a panel on hedge funds moderated by Maverick Capital's Lee Ainslie, Ricky Sandler of Eminence Capital, Gaurav Kapadia of XN and Glen Kacher of Light Street discussed their own hedge funds and various aspects of Read More
Apple tends to plan its move far in advance. It must have given some thought to the 2019 iPhone names. What will they be called? Now that we have 'Ten' and 'Ten S' behind us, will Apple keep counting the numbers or ditch them completely?
Possible 2019 iPhone names
Last year's iPhone X represented a whole new direction for iPhones. It was described as the "Smartphone of the future". It introduced a revolutionary new Face ID technology, ditched the physical home button, and went almost completely bezel-less. The next year's models are expected to move further in that direction, but their names might not be based on the iPhone X. Here are all the possibilities for the 2019 iPhone names.
iPhone 11
It appears to be a logical and sensible choice in the near term but following the same pattern in the long run might not be appropriate. It would be almost comical to see an iPhone 17, iPhone 19, iPhone 31 or iPhone 28. Apple could call the 2019 flagship iPhone 11 or iPhone XI. Then there will be some confusion about the 2020 iPhone – whether to call it iPhone 11S or iPhone XIS?
iPhone Pro
The iPhones are getting bigger and bigger. There are rumors that the future iPhones could support a stylus to take advantage of the larger screens. If it happens, Apple could call the stylus-supporting model iPhone Pro and the standard one iPhone Air. It would be similar to the MacBook Pro and MacBook Air. The iPhone XR successor could simply be called iPhone (2019).
Apple Phone
In the last few years, we have seen Apple Music, Apple Pay, and Apple Watch. Isn't it possible to see an Apple Phone next year? It's simple, easy to pronounce, and sounds great. This name would also suggest that the iPhone has moved beyond the shadow of Steve Jobs. The tech giant hasn't launched any 'i' branded product since Steve Jobs died.