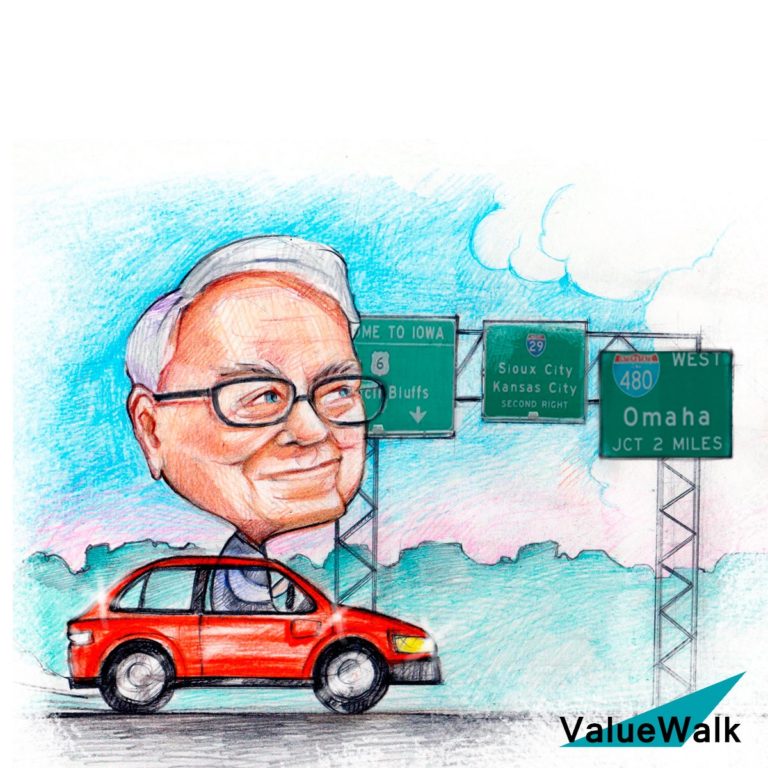 Warren Buffett's interview with Bloomberg TV on the 30th of August 2018, discussing his wife helping people and the stock market.
Q2 hedge fund letters, conference, scoops etc
Qualivian Investment Partners July 2022 Performance Update
Qualivian Investment Partners performance update for the month ended July 31, 2022. Q2 2022 hedge fund letters, conferences and more Dear Friends of the Fund, Please find our July 2022 performance report below for your review. Qualivian reached its four year track record in December 2021.  We are actively weighing investment proposals. Starting in November Read More
Losses Widen For Paytm's Parent Company
Warren Buffett Says U.S. Banking System Is in 'Great Shape'
Warren Buffett He's Not in a 'Hurry on Healthcare'
Warren Buffett Says 'I'm Buying Stocks'
Transcript
Television and radio and we're seeing that with Warren Buffett the chairman of Berkshire Hathaway. Happy birthday. First of all we're Angio yeah we're here because your annual lunch to benefit Glide Foundation something that was so near and dear to your late wife Susie Surette are. Explain to me how why you were involved in Glaive besides Suji investment because you actually bought for example with Bill Gates and a macro level. This is what I'm like on a micro level. This is a follow up CEO William came out more than 50 years ago.
KURTZ Right now I'm just starting out and I've seen him do it in action. Out there. Out feeding more than 20000 meals a day the people he's helping battered women and young people and vocations he's helping he's helping the people that the world has given up on in many cases not just given up on those.
Who never gives up. I've seen it's magic.
Areas he's 88 or 89 something like that. And he saw her helping people whether. It is retail. Philanthropy when it does a lot of people got the short straw. It's a reminder that we have so many in this country that really have come up short. And I've been lucky enough you know in hundreds of thousands of people and they need help and leave. Me. It turns out that the real agenda for this lunch will go around the world pitching in the stock market is really a record.
I think you always trying to secure green price and value.
Are we seeing a run up in value or in price value gains from year to year. I mean his company retained earnings basically the want a business and you go back that portion of your earnings in the building the business is going to have something more valuable every year after year. Now the market reports that sometimes it's crashing Gerzema reason or whatever the stock market builds value underlying value from year to year. I'm for shock when the Dow was just under 100 eight years old what whiteners now we'll look at where it is right now because one thing you take a look at to measure is the tone by the stock market.
I'm here to day. If you look at that. High point that size has been since the tech crash back in the late 90s is right where does that mean we're overextended. Is this a better time to be careful rather than greedy.
I'm buying stocks and I don't know if I'm going to go next year. I'm buying the letting go be worth quite a bit more money 10 years or 20 now and I don't know whether I go up or down tomorrow or next week or next month or next year. I don't know. But. In relation you have to measure investments in relation to each other and your alternative for most people is the fixed income. You get three point two percent or something like that for 30 years. So it doesn't mean that earnings this year 20 percent on their Musson Cowperwood compound have a 3 percent bond which never more than rapers of all your money at the same time.
There are some stocks that are Parkin's Goodbar to your point view when the market is high that means values are going up quite a bit and you're sitting on a lot of cash and generally dollars the or don't we have to have more fear in the marketplace before you're really deploying a lot of that cash. Well I that when I don't but for the company that creates prices. That. Make you want to get.
Updated on