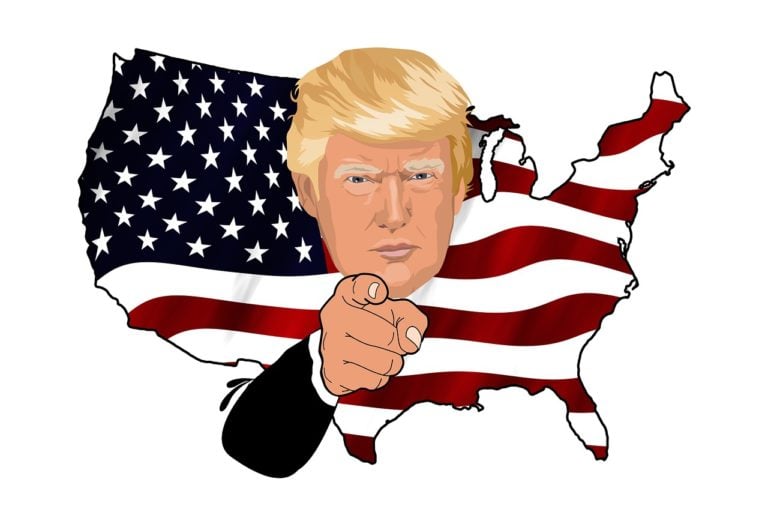 President Donald Trump's defenders are correct, as is the president: Special Prosecutor Robert Mueller investigators have not uncovered a conspiracy between Mr. Trump and Russian government operatives to steal the 2016 presidential election. Nor have they proven that the president has obstructed their investigation.
Q2 hedge fund letters, conference, scoops etc
Great! There has been no collusion and no conspiracy. And this whole so-called investigation is nothing but a modern day "witch hunt."
Hedge fund managers present their best ideas at Robinhood [In-Depth]
The latest Robinhood Investors Conference is in the books, and some hedge funds made an appearance at the conference. In a panel on hedge funds moderated by Maverick Capital's Lee Ainslie, Ricky Sandler of Eminence Capital, Gaurav Kapadia of XN and Glen Kacher of Light Street discussed their own hedge funds and various aspects of Read More
When tens of millions of Americans voted for Donald Trump in 2016, they did so while knowing that the man was a sleaze-bag after listening to the "Access Hollywood" tape. And that he was very likely a crook because he refused to make his income tax returns available.
Many Trump voters were also aware of the basic Trump organization business model. That entailed signing thousands of business contracts to have work done, and then paying their contractors or employees just seventy-five of eighty percent of what they were owed, knowing that their victims could not afford expensive litigation.  And almost all these voters were aware of Trump's four bankruptcies, each of which left others holding the bag for hundreds of millions of dollars.
When President Richard Nixon faced impeachment, he proclaimed: "I am not a crook!"
And now we have President Trump – and his legion of defenders – proclaiming "No collusion!" and "No obstruction!" But even Mr. Trump has the decency not to insult our intelligence by proclaiming "I am not a crook!"
On Tuesday, the president's long-time personal lawyer, Michael Cohen, pleaded guilty to violating election law – in collusion with his client – to silence two women who had had affairs with Trump. It will be very interesting to hear what else Cohen – who long has had business ties with the Russian Mafia – will have to say about Trump's involvement in these activities.
And then too, there was the conviction of Paul Manafort, who was Trump's presidential campaign chief for about three months. He was found guilty of evading millions of dollars in income tax – and other related crimes – on money he had earned largely in Ukraine. This happened while he was doing business with Ukrainian and Russian oligarchs, most of whom were allied with Russian president Vladimir Putin.
Two other close Trump associates with suspicious connections with Russian officials, Rick Gates, and General Michael Flynn have also been induced by Robert Mueller to enter guilty pleas and tell all. Indeed, Gates was the star witness against Manafort. He had served as Trump's assistant campaign manager, while Flynn was Trump's first National Security Advisor.
Of course, Mr. Trump, himself, has had extensive business dealings with the Russians. In the coming months it will be interesting to see if these same folks – both Russian and American – who helped him win the presidency will also help bring about his downfall.