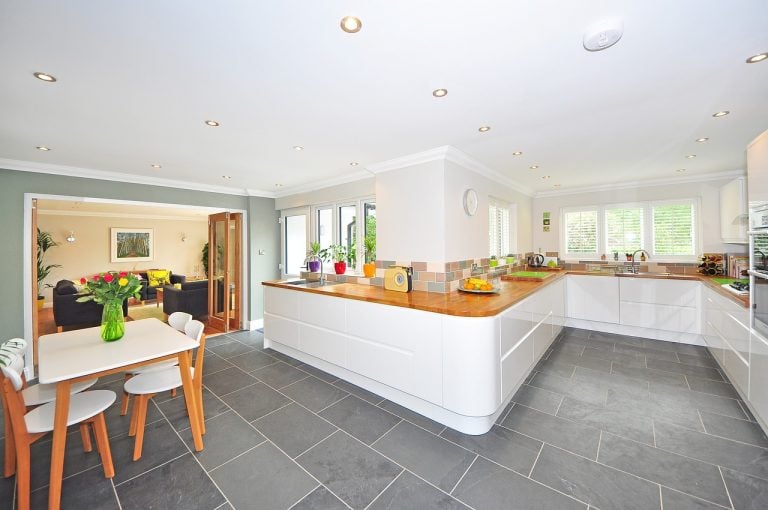 So, you're ready to remodel your kitchen. You know what you need; you know what you want; but you don't know where to start. There's no need to panic! Just follow the steps outlined in this article and you will be that much closer to getting the kitchen of your dreams.
[REITs]
Q2 hedge fund letters, conference, scoops etc
Hayden Capital 2Q22 Performance Update
Hayden Capital's performance update for the second quarter ended June 30, 2022. Q2 2021 hedge fund letters, conferences and more Dear Partners and Friends, The markets continued to sell-off in the second quarter, especially for internet-based businesses.  This year continues to be the toughest stretch for us, since the Hayden's inception.  Inflation concerns and the Read More
Each step may require some work and some planning, but taking each one will ensure that the process goes as swimmingly as possible. There will most likely be hitches and unexpected problems for you to deal with, but ultimately, your kitchen renovation will be worth it. So whether you are planning a kitchen remodel in Los Angeles, Miami, Chicago, or anywhere else, make sure to follow the following steps.
Step 1: The Basic Design
This stage is where you determine what you want included in your remodeled kitchen. You should base your design on your lifestyle. If you have a large family, for instance, then storage and accessibility is key. If you are an avid home chef, then top of the line appliances are your priority. If you are more of an entertainer, then seating and lighting are important.
If you are hiring a designer, then you should apprise them of how you will be using the kitchen, so that they take it into consideration.
Step 2: Contractor or DIY
If you have previous experience remodeling or renovating rooms, and you are willing to use some elbow grease, then doing the renovation yourself is a feasible option. You will have to buy all the materials yourself, but you will save on labor costs. This is only a good option if there is no technical work, like electrical or plumbing, to worry about. If there is, then you should get a professional to deal with them for both safety and technical reasons.
Most people will end up hiring contractors to do the remodel job, and if that is the option taken, then they should be thoroughly researched before being hired. Find out if they are licensed and certified from any of the following professional associations: the National Kitchen and Bath Association (NKBA); the National Association of the Remodeling Industry (NARI); the National Association of Homebuilders (NAHB).
You should conduct interviews with any prospective contractors to find out how communicative they are. Regardless of how you choose to remodel your kitchen, you should make sure that you have the right permits. Permits for electrical or plumbing work will need to be attained, if you are using a contractor, then they will obtain the permits for you, but make sure to ask nonetheless.
Step 3: Demolition
If you're performing the renovation yourself, then this part can be fun, even cathartic. However, you should be careful since there might be hazardous materials, like asbestos, lurking in the walls. Disposing of it could be difficult since not all waste disposal centres will accept this material. Contractors will most likely have procedures to take care of such an eventuality.
The demolition could include everything from the removal of cabinets to the removal of entire walls. Even minimal renovations may require extra reinforcement for new installations.
Step 4: Plumbing and Electricity
During this stage, new plumbing and new electrical wiring will have to be laid down to support any new fixtures or appliances. Professional plumbers and electricians can accomplish these tasks quickly and efficiently, so hiring them is generally preferable to tackling these jobs yourself.
Step 5: Reassembly
This is where the walls are closed up after the drywall, insulation, and new wiring have been installed. The walls are also primed and painted during this stage.
Step 6: Flooring
This is best done now since the layout of the new kitchen is complete and the major reconstruction work has already been done. There are a wide variety of flooring types to choose from, though most likely you would have—and should have—made your choice during the design phase.
Step 7: Cabinet and Countertop Installation
This is one of the most important, steps in the renovation process. The reason is that both the cabinets and countertops must be completely level, if they're not, then some time-consuming readjustments will be necessary.
Step 8: Lighting, Sinks, Appliances, and Fixtures
The renovation is almost done. With the plumbing and electricals complete, and the countertop installed, it is time to emplace the lighting, sinks, dishwasher, and refrigerator. Any fixtures for the rest of the kitchen, like drawer knobs, light covers, faucets, and so on, will be installed as well.
Step 9: Final Touches and Completion
There will inevitably be minor touch-ups that need to be done and small mistakes that need to be corrected. You should take a detailed once over of your new kitchen and make a list of any errors that need to be fixed. Once they have been addressed, it's time for a clean-up and then . . . your new kitchen is complete!
Enjoy it, because it will be one of the most satisfying tasks you ever accomplish, and one that you will appreciate every time you set foot in your newly renovated kitchen.
Updated on