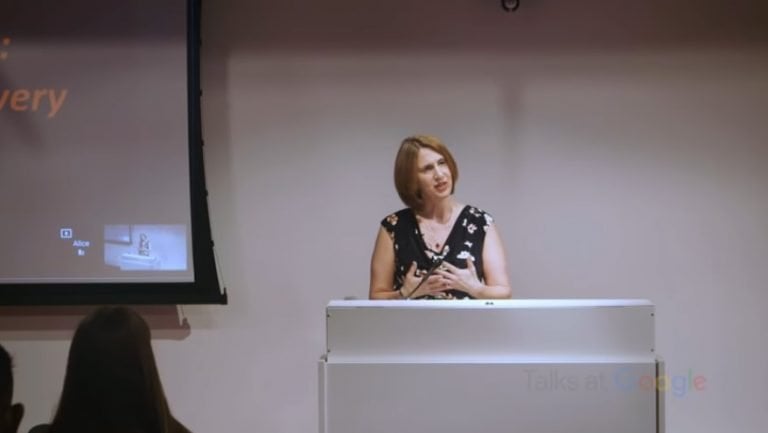 The Nazis looted over 20% of European Art during WWII, confiscating art from museums and Jewish families throughout Europe. The effects of Nazi looting are still evident today as looted objects continue to resurface. In this talk, Shauna Isaac gives a history of Nazi looting, its lasting impact and a personal account of her family's efforts to recover their own looted artwork.
Q2 hedge fund letters, conference, scoops etc
Shauna Isaac: "Nazi Looting: Theft and Recovery"
How Warren Buffett Went From Hating To Loving Banks
Since the financial crisis, Warren Buffett's Berkshire Hathaway has had significant exposure to financial stocks in its portfolio. Q1 2021 hedge fund letters, conferences and more At the end of March this year, Bank of America accounted for nearly 15% of the conglomerate's vast equity portfolio. Until very recently, Wells Fargo was also a prominent Read More
Transcript
Thank you very much. Thanks for that introduction and thank you all for coming on this very hot Monday afternoon.
The subject of Nazi looting has been in the news a lot lately it seems as if every week there's some sort of new Nazi looted object that has resurfaced.
There's two feature films made about the subject. The Monuments Men and Women in Gold there have been countless documentaries and books about this as well. It is a complex subject so I'm going to attempt to demystify it a little bit by talking about theft and recovery. We're going to break the lecturer up into three parts the first part will be the theft part. We'll look at how the Nazis looted art and the vast machinations that they used to carry out the looting and the second part of the lecture. We'll look at recovery. We'll look at post-war recovery with the allies and then we'll look at contemporary recovery. Then in the final part of the lecture we're going to get personal and I'm going to talk about a story of Nazi looted art that involved my family through this story. You'll be able to see all the nuances of looted art theft and recovery. OK.
Why did the Nazis lead to art. It all started at the very top with Adolf Hitler. Hitler wanted to create a monument to his legacy. He the idea for doing this when he visited Italy on a state visit. He was always interested in art. But it wasn't until he saw these amazing museums in Rome and Florence and was in awe by the artwork that he saw there. And so he decided to create a monument to his regime. And what he was going to do was build a huge complex of galleries and museums. This complex would be known as the fury museum. Hitler chose to house the museum in his hometown of Linz Austria.
LINZ was a small industrial town and it doesn't seem like it would be the ideal place to house this massive cultural monument. A more logical place would be Vienna but Hitler. Hated Vienna Vienna was the city that rejected him as an artist. He was actually a failed artist. He applied to the Vienna Academy of Fine Arts not once but twice and he was rejected both times. So he wanted to diminish the cultural importance of Vienna as a city. He felt that by putting it in his hometown of Lints Lintz would become the third Reich's capital for the Arts and eventually it would become the cultural capital of Europe. Wow Hitler applied for admission to the Vienna Academy. One of the members of the board felt sorry for him and they told him that he had some talent in architecture so perhaps he should go on to become an architect.