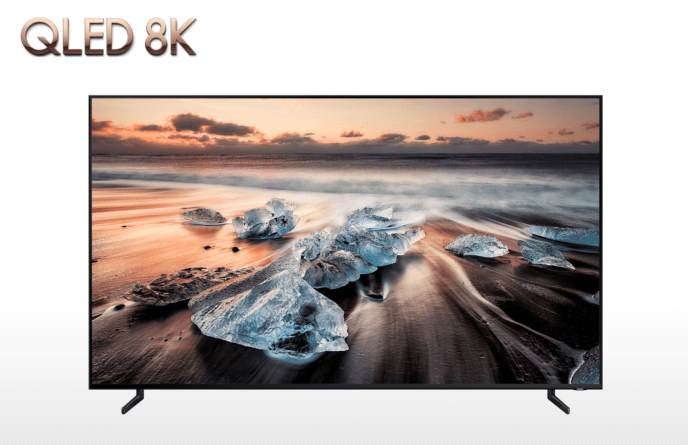 At the CES 2018, Samsung gave the world a glimpse of the first 8K TV, but it was just a concept then. Now, at the IFA, the Korean company officially unveiled the Samsung 8K TV, along with announcing that it will soon be available for purchase.
Samsung 8K TV – what to expect?
Samsung 8K TV, named Q900, is expected to be the best QLED TV for 2018. Although it is not as big as "The Wall," it still packs an 85-inch screen and over 33 million pixels, four times than a conventional 4K TV. Additionally, it will come in three more sizes – 65 inch, 75 inch, and 82 inch.
Samsung claims that the 8K TV features an impressive 4,000 nit peak brightness, and supports the HDR10+ standard as well. In comparison, the brightest LCD/LED TVs available currently are at about 2,000 nits.
Peter Lynch: How Investors Can Find Their Edge
Peter Lynch was one of the best growth investors of all time. As the Magellan Fund manager at Fidelity Investments between 1977 and 1990, he averaged a 29.2% annual return. Q1 2021 hedge fund letters, conferences and more The fund manager's investment strategy was straightforward. He wanted to find growth companies and sit on them Read More
"We're thrilled to introduce the Q900R to consumers and are confident that they will experience nothing short of brilliance in color, clarity and sound on our new 8K-capable models," said Samsung Electronics Senior Vice President of Visual Display Business, Jongsuk Chu, said in a statement.
The Samsung 8K TV comes with the usual Samsung current QLED features, such as the ability to automatically identify connected devices, an ambient mode to almost merge the TV into the wall, a single optical cable connection to manage power and video inputs, and displaying things like news, photos and the weather.
Another user-friendly feature of Samsung's TV is the ability to program the remote to operate any device, and automatically switch to the game when a console is detected to reduce the lag time. Further, the TVs also connect to Samsung's One Connect box that is known to come with the Invisible Connection cable. The box allows users to connect all their devices to one box, and use its almost invisible fiber optic cable to transfer power.
Further, Samsung is touting the ability of QLED to give "100 percent color volume," suggesting the TV will be able to give out a wide range of colors and shades over a wide range of brightness levels.
Is it ahead of its time?
The Samsung 8K TV is surely ahead of its time, as currently there is almost no 8K content on the market. There are several sources to get 4K content, such as Netflix, YouTube and more, but nothing for the 8K except for a few YouTube videos. Samsung didn't confirm if its TV will be able to play them. Also, it is not known if the TV supports HDMI 2.1-capable inputs.
Samsung, however, says the selling point for the TV is the upscaling 4K content to 8k using artificial intelligence (AI) and advanced processors.
"A database analyses millions of sets of low and high resolution content and uses machine learning to develop algorithms" used for upscaling, the Korean company says.
But, unless a user is sitting close to a big TV, it is unlikely that he or she will notice any improvement in the image quality. The 8K TV will go on sale in October sometime. Samsung hasn't revealed the pricing information, but guesses are that it would cost enough to make it out of the reach of many.
Japan's Sharp already offers a 70-inch 8K TV which costs 11,199 euros in Europe, or about $13,000. So, analysts expect the Samsung 8K TV to cost more than that.
No competition for now
The Samsung 8K TV doesn't have much competition at the high end of the TV market, not because of its 8K capabilities, but due to its size. The offering from rivals, such as the Sony Z9F and the LG C8 OLED TV are available at 75 and 77-inches, respectively. So, this makes the Samsung 8K TV the best in this size, at least until the LG's 88-inch 8K OLED makes its debut.
Separately, LG also announced an 8K TV, claiming it to be the world's first that melds OLED technology with 7680×4320 resolution.
"LG's first 8K OLED TV is the pinnacle of technological achievement and the next evolutionary step in display technology," said LG's president of home entertainment, Brian Kwon.
LG expects that by 2022, more than 5 million 8K televisions will reach the buyers. LG shared no details on the pricing and release date. Separately, Counterpoint Research expects 250,000 8K TV panels to be shipped this year, and about 7 million by 2022.